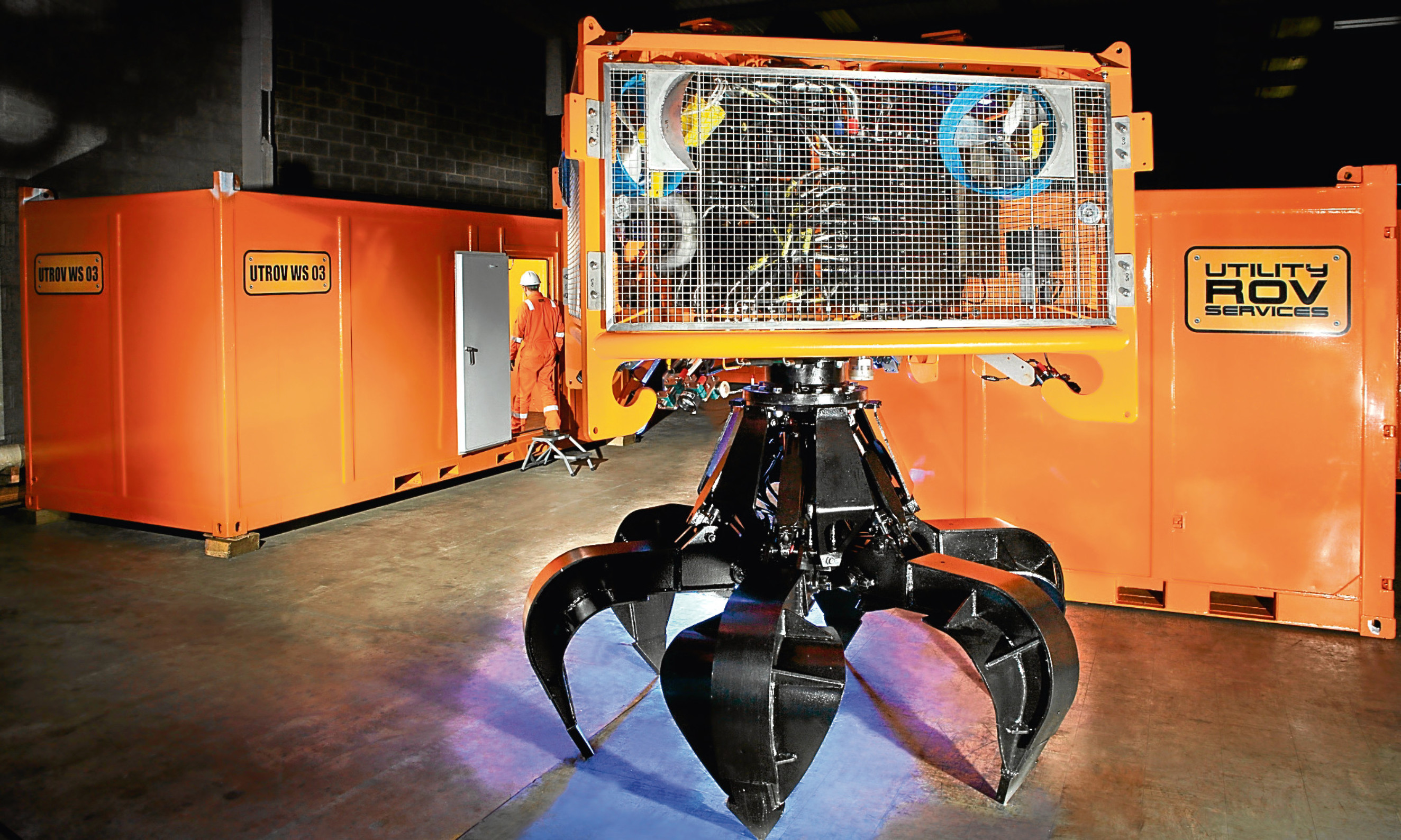 A Fife manufacturer of bespoke remotely operated vehicles for use in offshore operations is recruiting after securing millions of new investment.
Utility ROV Services (URS) is looking to add 28 new offshore workers to its staff at Eastfield Road Industrial Estate in Glenrothes.
The move came as the company demonstrated two new bespoke ROVs (remotely operated vehicles) that it has designed and built under a £6 million investment programme.
The company's enabling technology is the UTROV, a remotely controlled tool carrier that in the marine environment is suspended from a surface vessel via a load bearing umbilical.
The unit is equipped with thrusters in order to control its orientation in the marine environment and assist with positioning during operations.
Once operational, UTROV can be equipped with a number of specially designed tools to carry out a range of offshore operations include subsea cutting, dredging and handling.
The company said its new recruits will be expected to work on back-to-back shifts operating the systems.
URS was established three years ago to marry subsea capability together with the team's previous experience of commercial salvage to the energy sector.
The group has grown and it now serves the decommissioning and renewables sectors across Europe.
Founder and managing director Patrick Crawford said it was an exciting time, with URS recently securing a further £3m of investment to build five ROVs.
"Back in 2013 we took the risk of designing and building the first UTROV for commercial use, uncertain if the market would accept our unique approach to subsea operations despite the savings it offers," Mr Crawford said.
"We have built the business brick-by-brick from there.
" Our success since then has been significant, this is down to the investment we have made in our team and equipment enabling us to provide a quality service.
"Thanks to that and a robust growth strategy we have managed to secure further private investment to help us move into new sectors and new countries."
business@thecourier.co.uk