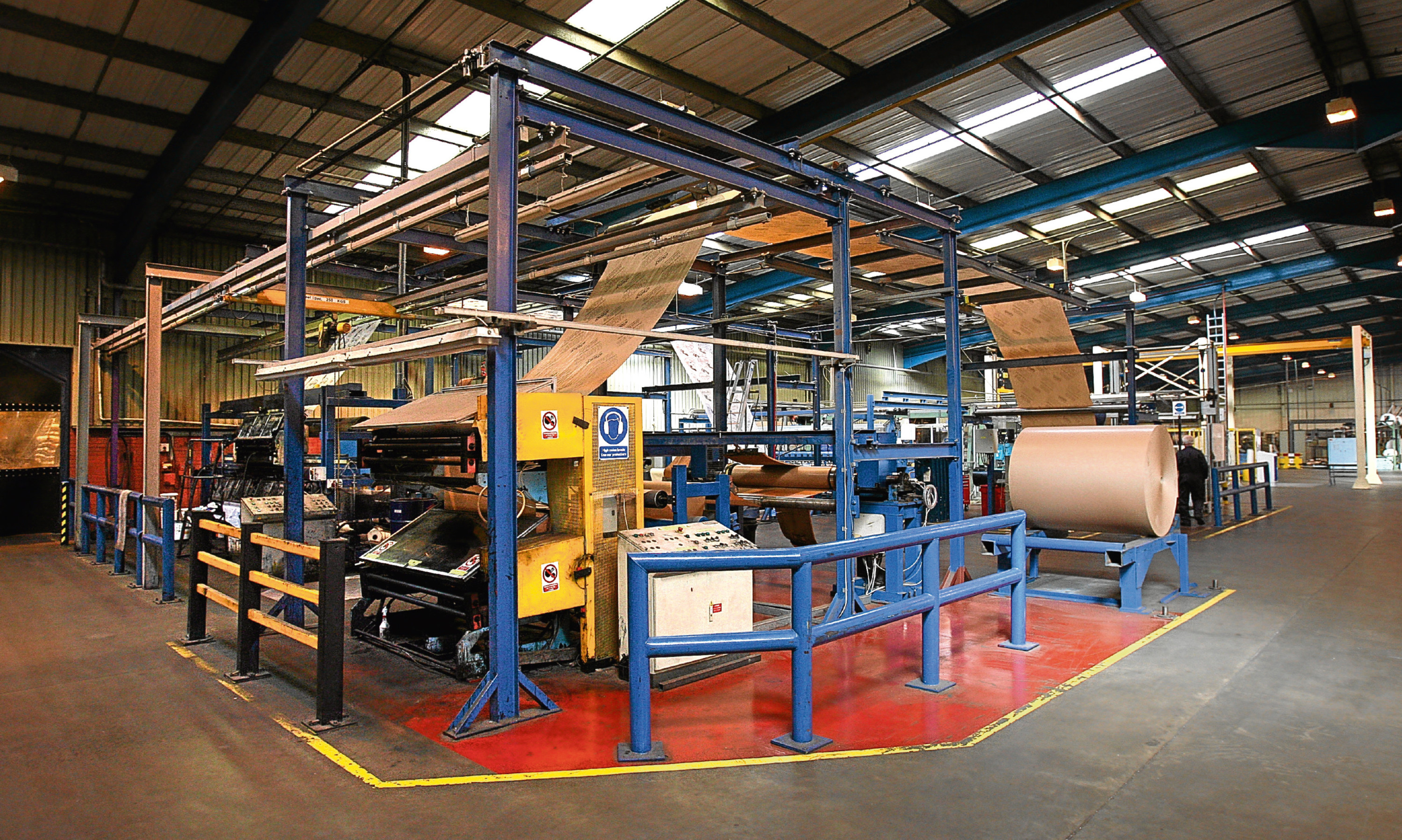 Fife technical textiles group Scott & Fyfe plunged into the red last year after price pressures and the loss of a major customer took its toll.
However, the Tayport-based company saw strong progress in its full-year sales revenue and the board said they remained confident for the future.
Newly published accounts at Companies House show the employee-owned firm made an £838,000 loss from sales of £11.51 million in the year to December 31 2015.
The figures compare to a slim profit of £11,000 in the previous year from sales of £10.13m.
Price pressures in the market hit the firm's flooring, composite and irrigation products according to the document, while a major profitable customer account was also lost to the business.
Despite the issues, chief executive John Lupton was upbeat and said the group was investing for growth.
He said the firm had embarked on a major efficiency and productivity drive and had launched new oil and gas, waste water and filtration products.
"The group made significant progress in terms of increasing its business levels during 2015, with turnover increasing by 13.6% of the previous year," Mr Lupton said.
"However, profitability was impacted by increased raw material prices, fluctuations in currency exchange rates and increased expenditure on product development. Unlike 2014, there were no exceptional gains in the year.
"The group remains committed to its innovation driven strategy and expects that product developments and resulting growth will lead to profitability in future years."
In his statement, chairman Nick Kuenssberg revealed the company had switched tack from being a commodity player to a niche manufacturer developing new and innovative products.
A new coating line is currently being added by the group.
He also confirmed that employee-elected director John Palmer had taken redundancy as the company reshaped its operations.
He has been succeeded by Iain Greig.
"The revision of strategy to focus on margin and cost reduction implemented in the first quarter of 2016 has led to a minor restructuring as part of the major investment in a new coating line," Mr Kuenssberg said.
The company – which was established as a linen works in 1864 –is controlled by the Scott & Fyfe Limited Employee Benefit Trust which bought out the Tough family, the long-term owners, in 2012.
The accounts show no profit participation or incentive payments were made in 2015 but employees continued to subscribe to the Savings Incentive Plan.
Following the end of the accumulation period in April, the company was 92% held by the Trust and the remaining 8% was directly owned by staff.
Mr Kuenssberg said there was "no doubt" the company had gained from the move to employee ownership and was supportive of the concept being rolled out elsewhere.
He added: "The last year has undoubtedly been difficult but the commitment of all employees, the revised strategy implementation including the coating investment and the increasing penetration of our products justifies the continued confidence of the board."