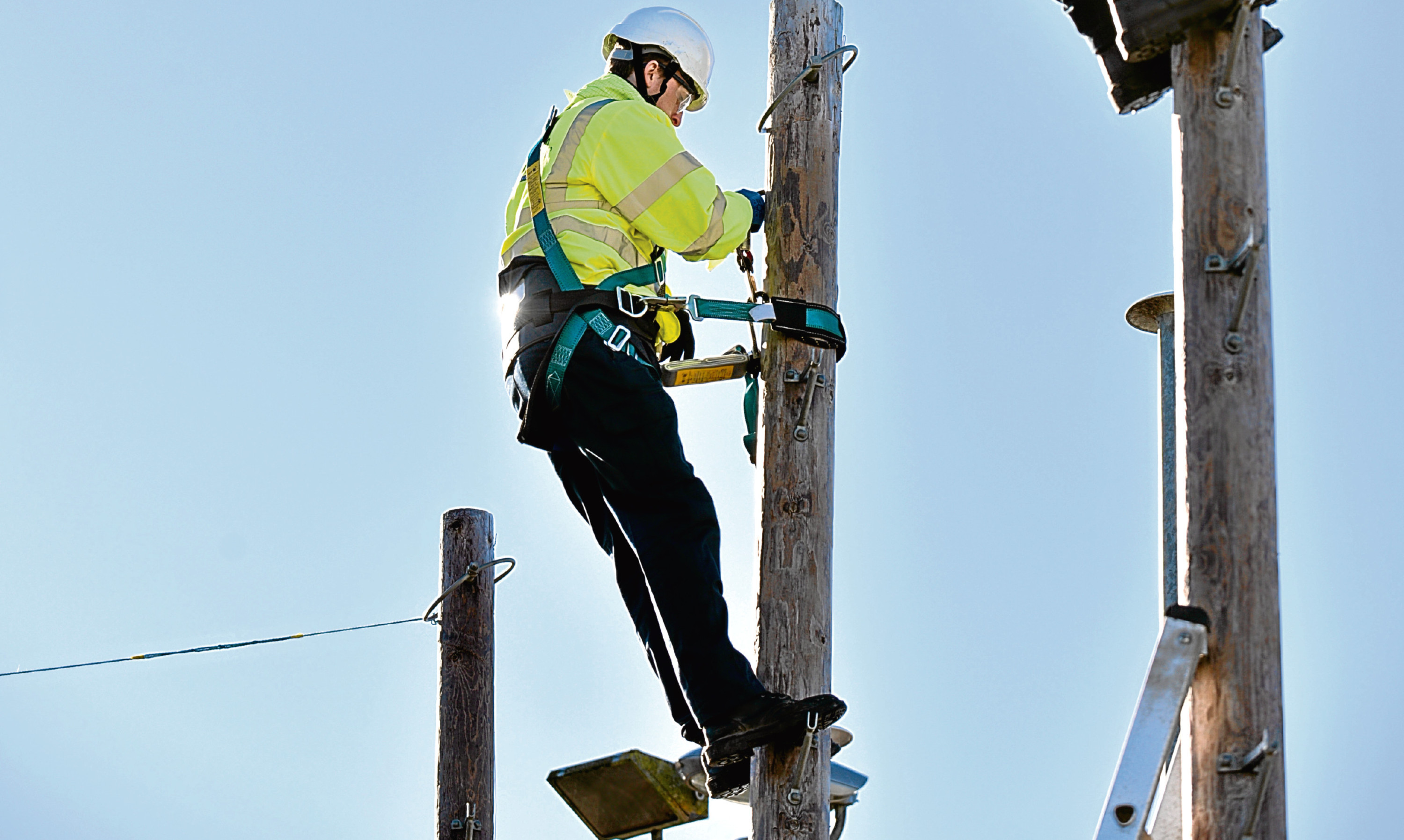 Scores of new engineering roles are being created in Scotland by digital networks business BT Openreach.
The telecoms giant's national recruitment drive for almost 200 new staff includes opportunities in Dundee, Forfar, Arbroath, Brechin, Perth and Fife.
The move is part of a UK-wide initiative to hire 1,500 trainee engineeers over the next eight months.
The recruits will be set to work extending Openreach's fibre broadband network to improve connectivity across Scotland.
Trainees – who for the first time are being given the opportunity to experience what their new jobs will be like through the use of virtual reality technology – will be expected to complete a tailored 12-month accredited learning programme.
The course includes significant on-the-job experience and successful candidates will emerge with a recognised qualification for IT, software and telecoms professionals.
Openreach chief executive, Clive Selley, said investing in the next generation of talent was vital to achieve the firm's ambition of continually improving its customer experience.
"Our customers need us to install new lines and repair our network faster than ever, and by increasing the number of people working on proactive network maintenance, we can fix more issues before people even notice them," Mr Selley said.
"We are also continuing to roll out superfast broadband services at scale and making big investments in our network to make ultrafast broadband available to up to 12 million homes by the end of 2020.
"We want to recruit the very best people to help us on that journey and our new trainee engineering roles will offer people the hands on experience they need to succeed."
Fraser Rowberry, general manager for Openreach in Scotland, said the country was a fertile recruiting ground.
"The trainee engineers will be playing a vital part in the future success and prosperity of our country.
"High-speed communications have never been more important for local households and businesses – and will become even more important in the years ahead."
Across the UK as a whole, Openreach has hired 5,000 engineers and more than 900 apprentices and graduates over the last four years.
Scottish Cabinet Secretary for Economy, Jobs and Fair Work Keith Brown said he was "delighted" Openreach was expanding its presence in Scotland through the new recruitment drive.