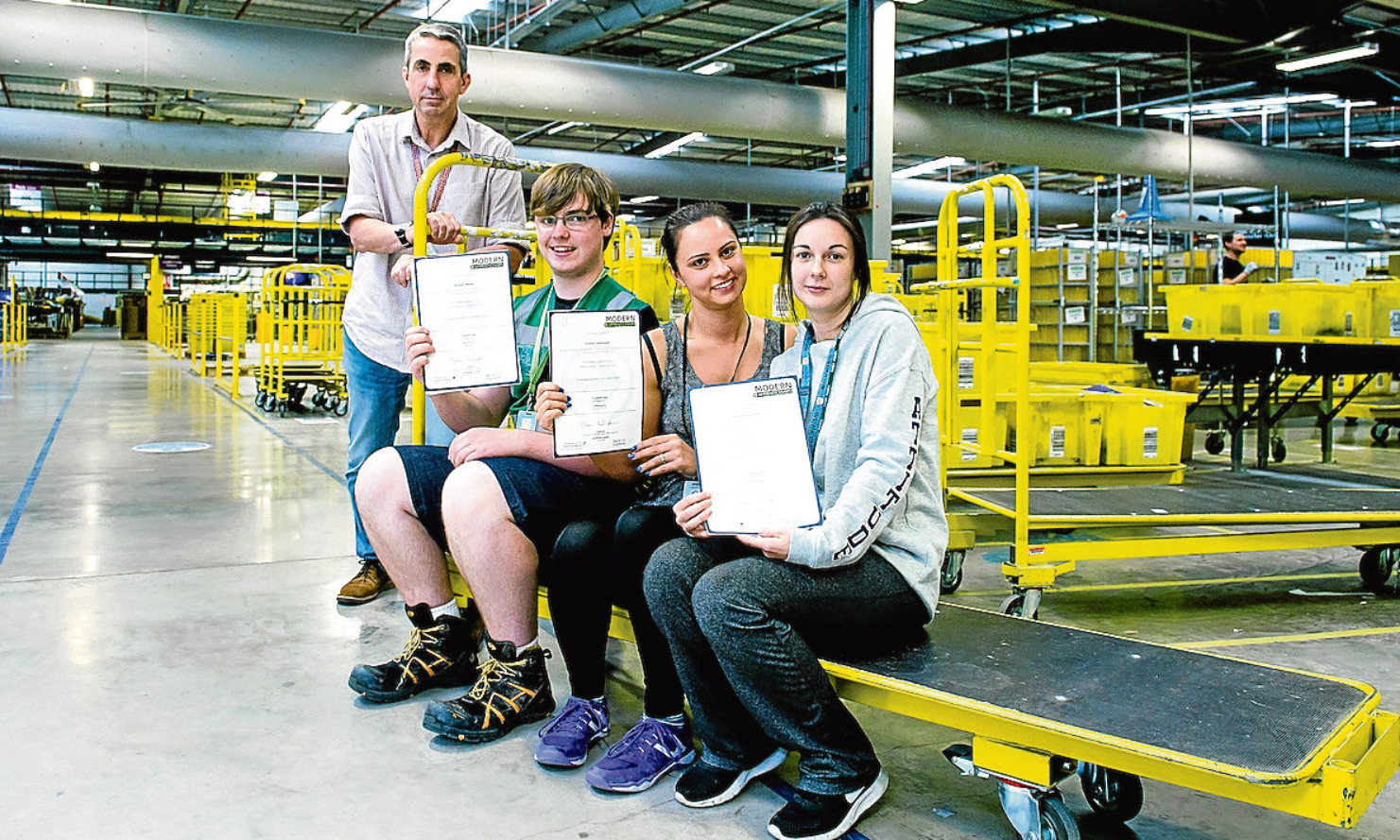 A new generation of industry leaders is being nurtured within major employers in Tayside and Fife.
Perth and North Perthshire MP Pete Wishart was on hand yesterday to officially welcome utility giant SSE's latest batch of 23 apprentices and technical skills trainees (TST).
The Perth-based power group has trained up more than 1,100 apprentices in the past decade , investing more than £88 million in the process.
Human resources director John Stewart said bringing forward new talent was vital to the long-term health of the energy industry.
"SSE invests on average around £80,000 per trainee," Mr Stewart said.
" This investment is vital as half of the energy sector's workforce can leave or retire by 2023.
"SSE's apprentice and TST programmes are fantastic ways into a highly skilled and varied career within the energy industry with 95% of SSE's recruits staying with us after they've served their time."
While a new intake are being bedded in at SSE, online retail giant Amazon is celebrating the successful conclusion of another apprentice scheme in Fife.
A total of 20 apprentices completed their Modern Apprenticeships in Logistics and Management.
Site general manager Paul Ashraf said: "As Amazon is one of the largest employers in Fife we strive to hire the best people from the local community and try to create opportunities for our employees to learn and to develop in their careers.
"The Modern Apprenticeship programmes are another great way to support this.
"It's been fantastic to see our graduates develop over the course of their programme.
"I'm really proud of their achievements and look forward to seeing their careers progress further in Amazon".
business@thecourier.co.uk