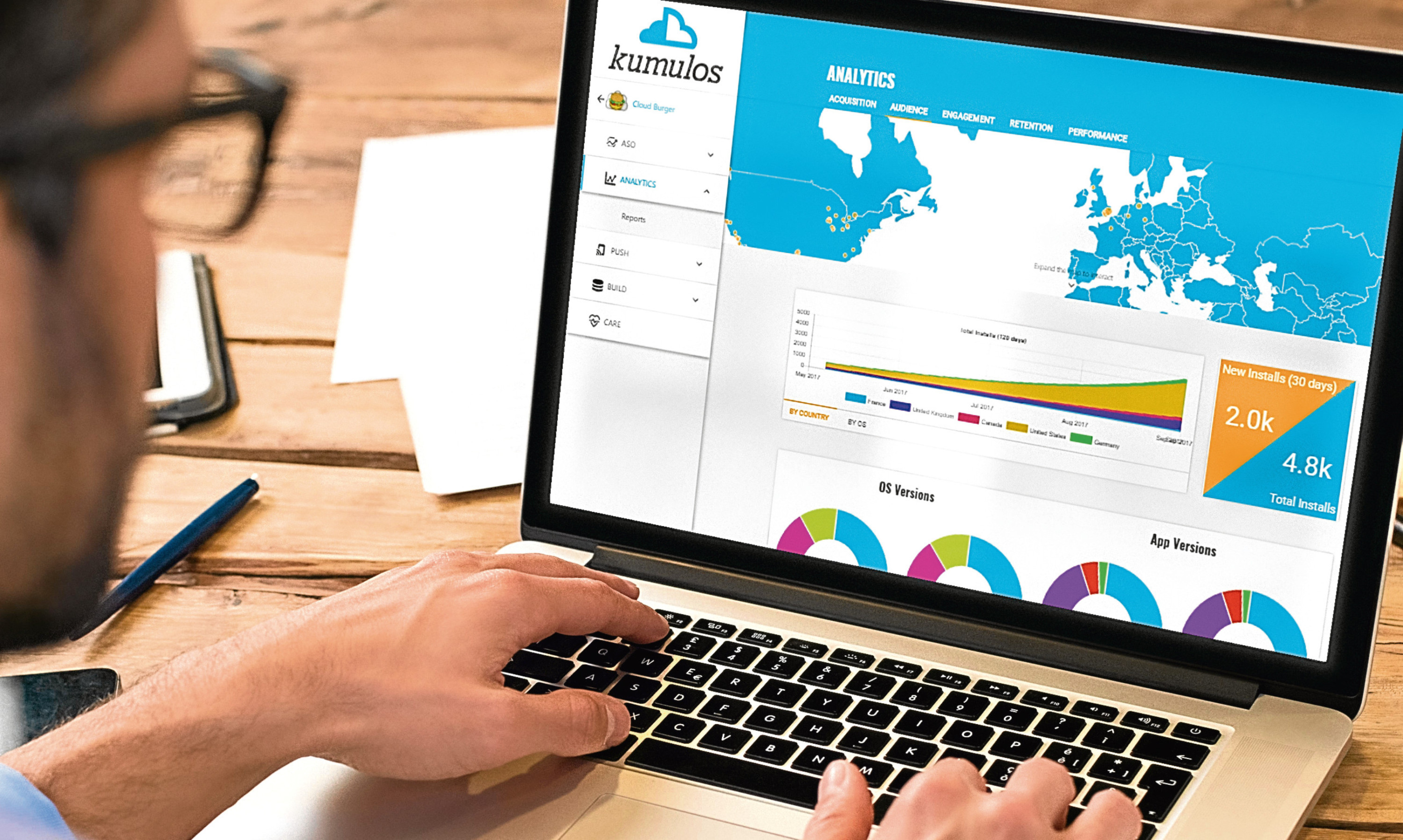 A Dundee-based software firm has moved to establish a physical base in the potentially lucrative US market for the first time.
Kumulos, whose "white label" mobile app management platform is used by thousands of app developers in more than 25 countries worldwide, has established a new office in Raleigh, North Carolina in order to service its growing Stateside client list.
Of its revenue base, around 40% is already derived from the American market and Kumulos believes there is further untapped potential.
Chief executive Mark Petrie said the establishment of a US office simply made sense and represented the next stage in the group's growth journey.
"This signals the ambition that the management team, the board and the shareholders have for Kumulos," Mr Petrie said.
"We have enjoyed considerable success already in North America.
"Establishing a presence there to support our existing customers and build on that success is simply the next logical step for the business."
The office will be headed by Don Cappelletti, a former Apple, Cisco, IBM and Lenovo executive with more than 20 years of experience in the IT sector.
"It's a great time to be joining such an innovative and fast growing business," Mr Cappelletti said.
"I'm excited to be joining the team and leading the successful expansion of the business in the US and Canada as well as Central and South America."
The company's expansion in the Americas follows a successful second-stage funding round in which Kumulos raised a six-figure in new investment cash.
Following the fundraising, Kumulos moved to appoint Charles Sweeny as a new non-executive director.
Mr Petrie said he was pleased to have Mr Sweeney – the chief executive of Critiqom and a board member of the Digital Health Institute – on board.
He said: "Charles brings highly complementary skills to the Kumulos board, having successfully led a number of international software and service businesses."
Kumulos has been operating as a standalone company since spinning-out of Dundee mobile app developer Waracle in 2015. The company's app platform was designed by the Waracle team in 2011 as a mobile backend-as-a-service platform to enable its developers to create new apps more efficiently.
Kumulos spun-out after the platform proved popular with the wider mobile app development community.
business@thecourier.co.uk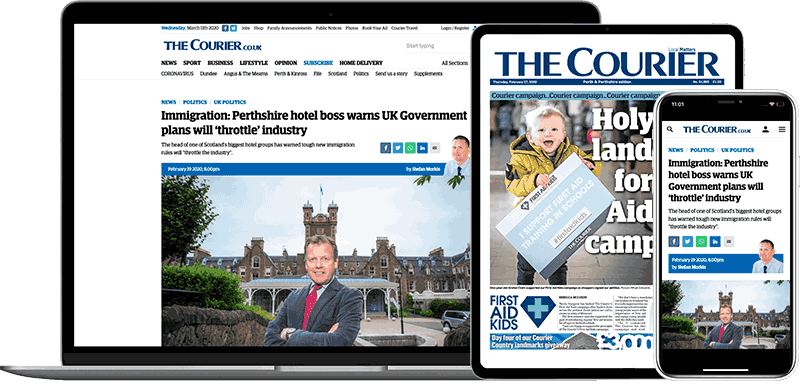 Help support quality local journalism … become a digital subscriber to The Courier
For as little as £5.99 a month you can access all of our content, including Premium articles.
Subscribe