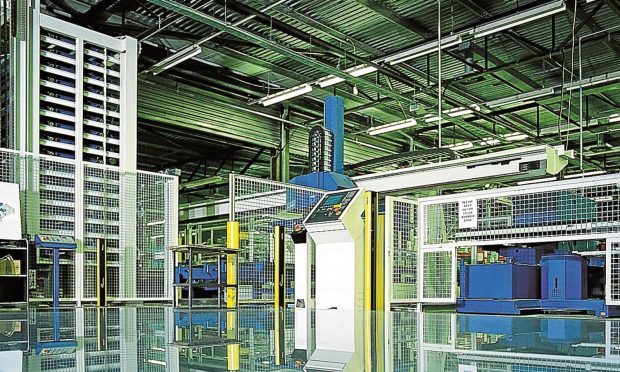 Precision sheet metal manufacturer Fife Fabrications has undergone a management buy-out.
The company will be owned and operated by four directors following the buy-out which was assisted by a seven-figure funding deal.
FiFab directors John Penman, Craig McIntosh, Steven Smith and Roberto Morris were supported by Royal Bank of Scotland to purchase the Glenrothes-based business from majority shareholder, Archie Smith, upon his retirement.
Royal Bank of Scotland has also assisted the company in creating and implementing a three-year business plan.
The strategy focuses on employee development and an ongoing commitment to investing in cutting-edge technology.
Mr Penman said: "Fife Fabrications is dedicated to being at the forefront of advanced precision sheet metal manufacturing, not only in Scotland, but across the UK.
"The support from Royal Bank of Scotland has been invaluable in advising on our management buy-out, progressing our business plan and ensuring we continue to add value for our customers."
FiFab is one of the most advanced manufacturers of precision sheet-metalwork, electro-mechanical assemblies and precision machined components in the UK.
The firm, established in 1972, prides itself on its ability to deliver products on time at a low cost and with assured quality.
The company employs 119 people from its site at Rutherford Road.
Fife Fabrications will be promoting the business under its new management at the Southern Electronics and Manufacturing trade show at Farnborough in the New Year.
Ben Honeyman, relationship director at Royal Bank of Scotland, said: "It has been rewarding to work with a company so invested in its people and customers.
"An active member of Developing the Young Workforce, Fife Fabrications provides ongoing support for apprenticeships and skills development in the area.
"The business has an extremely positive impact on its local community and we wish the team ongoing success."