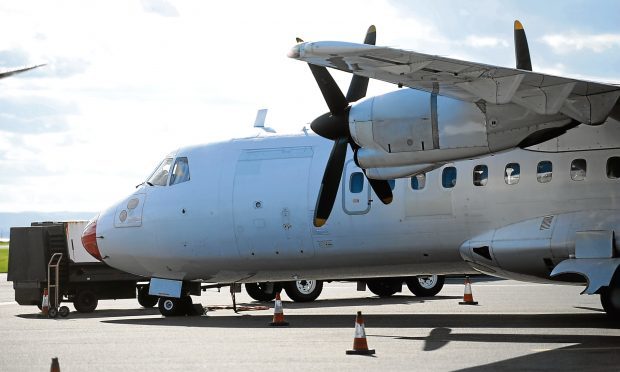 Scotland's airline Loganair saw profits squeezed last year despite sales soaring through the £100 million barrier.
Accounts for the year to March 31 show the Glasgow Airport-based operator generated turnover of £102.97 million in the period, up from £95.31m in 2016.
However, pre-tax profits fell back from £3.45m to £3.05m.
The company – which operates the scheduled Dundee to London Stansted service – said investments made to improve operational reliability had paid dividends, but had impacted on the group's bottom line.
It carried 765.091 passengers in the year – an 8.6% increase on the prior year – and leapt up the pecking order of punctual UK airlines with a move from 12th to third in the year.
During the period, it was announced that Loganair would cease to operate as a Flybe franchise from September 2017.
In his directors' report, David Harrison said that post-year end the group had made significant strides in re-establishing its identity as a standalone airline.
"The final flight was operated under our franchise agreement with Flybe on August 31, 2017, and, overnight, Loganair completed the transition to operations under its own brand," Mr Harrison said.
"New systems for reservations, check-in and revenue accounting have all been implemented, alongside a new colour scheme for our aircraft fleet, new staff uniforms and branding of airport check-in areas and boarding gates."