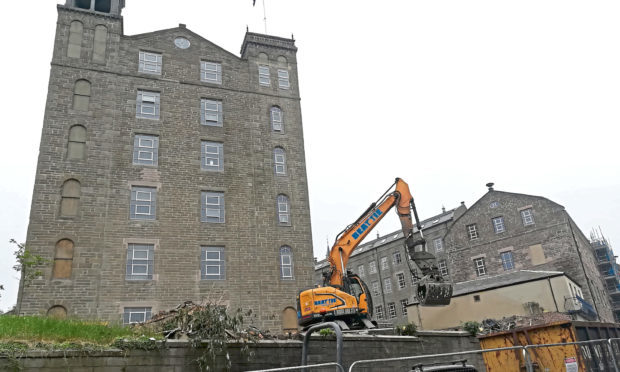 Contractors expect to hand over the new multi-million pound Hotel Indigo Dundee ahead of next month's Open golf championship at Carnoustie.
Sharkey have been on site at the former Baxter Brothers Lower Dens Mill in the city for two years and are in the final throes of completing the main 102-bedroom hotel development as part of a total £23.5 million development.
Work on the adjoining Staybridge Suite development – an 85-apartment unit that will operate separately from the hotel – is expected to continue until autumn.
Hotel Indigo Dundee is currently taking bookings from late August onwards but general manager William Inglis said the property would be open ahead of golf's showpiece at Carnoustie, which begins in mid-July.
"The golf is very important to us," Mr Inglis said.
"It will bring lots of high-net-worth individuals into the city.
"We will be charging our best rates of the year and it will test our services in the hotel to the max."
The recruitment process for the hotel is now complete and staff training and familiarisation work is ongoing.
Once fully operational, the Indigo and Staybridge hotels combined will sustain around 90 direct jobs, with further employment created through out-sourced contracts for services such as cleaning.
Danny Boyle, project contract manager with construction group Sharkey, said the development had been one of the most challenging but satisfying of his career.
The building had lain largely vacant for decades prior to the redevelopment and initial operations to clear it out uncovered a number of architectural gems – a set of cast iron lift doors have been rejuvenated to form a backdrop to the hotel's reception desk – as well as several unexpected items including an abandoned Volvo car.
Original jack arch roofs have been maintained throughout the main hotel building and cast floors have also been kept.
"I came here two years ago in July and felt like running away," Mr Boyle joked.
"When we came on site, the first thing that struck us was the condition of the building.
"I believe it had been empty for nigh on 45 years and the roof was falling in and we had all sorts of different issues."
The development has been tackled in three stages so far but there is scope for a fourth phase of development.
The site of the former Marquee nightclub immediately to the south of the main hotel building has now been flattened and cleared while the adjoining listed former Smugglers pub building has been maintained for a possible future use.
Scott Haggart, contracts director with Sharkey, said the development had created up to 120 construction jobs.
"A large percentage of the workforce has been local – it is something we deliberately decided to do as it helps them and us."
ghuband@thecourier.co.uk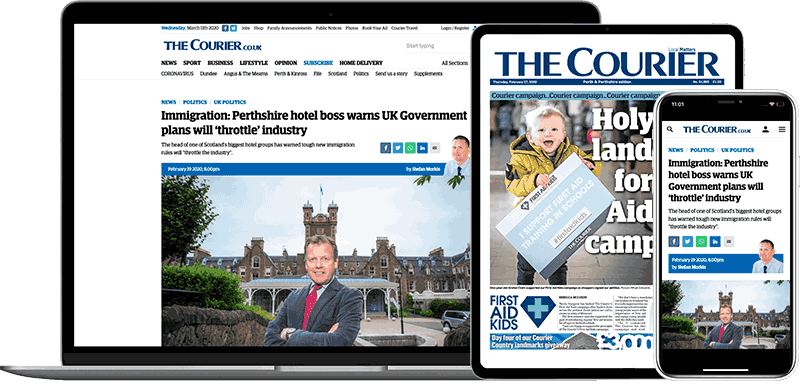 Help support quality local journalism … become a digital subscriber to The Courier
For as little as £5.99 a month you can access all of our content, including Premium articles.
Subscribe