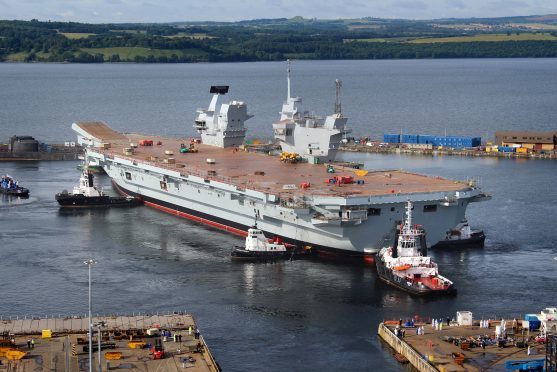 Union leaders have hailed an inflation-busting deal that will see 700 Fife dockyard workers receive a pay windfall.
Staff at Babcock Rosyth– the yard that has led on the assembly of the Queen Elizabeth aircraft carriers for the Royal Navy – will each receive a lump sum payment of £1,000 following an agreement with management.
The workers will also receive a £2,000 pay increment, equivalent to between a 7.2% and 9.2% rise depending on the grading of the worker concerned.
Unite described the deal as a "win – win" for staff and management.
The deal includes agreement the unions will work with the company to ensure the yard continues to modernise.
"The union representatives at Rosyth Dockyard have negotiated an excellent pay deal meaning a guaranteed pay increase of £2000 plus a £1000 lump sum for hundreds of workers," Unite regional officer Bob Macgregor said.
"The deal was struck following intense but constructive negotiations with management.
"It's a win – win deal putting extra money in the workers' pockets which will help them and their families keep up with rising prices.
"There is also an agreement for the company, unions and employees to work together to introduce agreed changes that ensure Rosyth is fit for the future.
"This first class deal shows what can be achieved on behalf of the workforce when they are a part of a well organised and professional union."
Concerns have been expressed about how Rosyth will continue to sustain its current workforce once the aircraft carrier contract is complete.
The first of the two ships – HMS Queen Elizabeth – has been commissioned and undergone extensive sea trials, while the second is into its final fit-out ahead of an expected hand over next year.
Earlier this month, Babcock confirmed Rosyth will be involved if its Arrowhead 140 design is selected for the Royal Navy's new Type 31e general purpose light frigate programme.
However, the bid – made jointly with Thale, OMT, BMT, Harland & Wolf and Ferguson marine – faces competition from other marine defence contractors.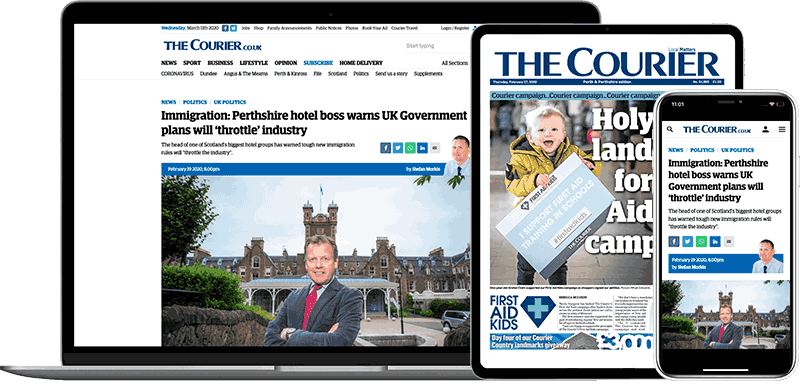 Help support quality local journalism … become a digital subscriber to The Courier
For as little as £5.99 a month you can access all of our content, including Premium articles.
Subscribe