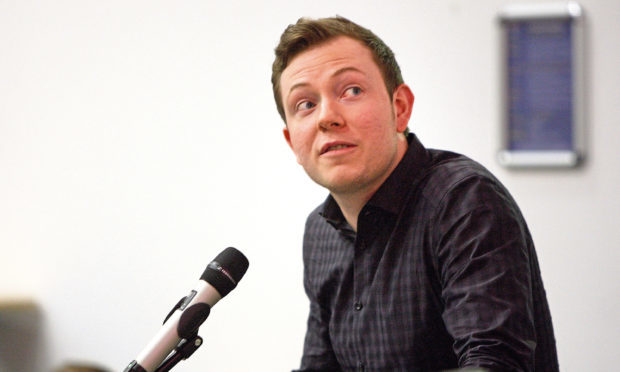 The strength of Dundee's digital media sector is being highlighted nationwide as tech sector leaders take to the road to promote the influential Tech Nation report.
The document was published last month and has now spawned a nationwide tour, which lands at Codebase in Edinburgh tonight, to debate the issues and challenges facing tech companies.
Just three Scottish tech hubs are identified in the report – Edinburgh, Glasgow and Dundee – among a total of 30 clusters nationwide.
The report estimates the Dundee cluster to be worth in excess of £205 million to the economy annually and to support 2,660 jobs.
The capital event included a keynote address from Tech National chief executive Gerard Grech and the group's head of insight Dr George Windsor.
"Scotland is one of the jewels in the crown in the UK's tech sector as seen in the success of its very own $1 billion unicorns, FanDuel and Skyscanner," Mr Grech said.
"Data from our latest Tech Nation 2018 report shows that Scottish companies have continued to add jobs and are actively meeting up and collaborating across the sector.
"It is great to see that Scotland's strengths in artificial intelligence and in data science are helping to bring forward many new startups."
Among the speakers at the event was Dundee-based Outplay Entertainment's HR and recruitment manager Emma Purvey.
Dundee University graduate Cally Russell, the chief executive and founder of Edinburgh-based multi-retailer shopping and insights app Mallzee, said the digital scene was vibrant.
"These are exciting times to work for a tech start-up in Scotland," Mr Russell said.
"There's a real community spirit and a strong start-up ecosystem here in Edinburgh which really spurs you on to succeed."
business@thecourier.co.uk