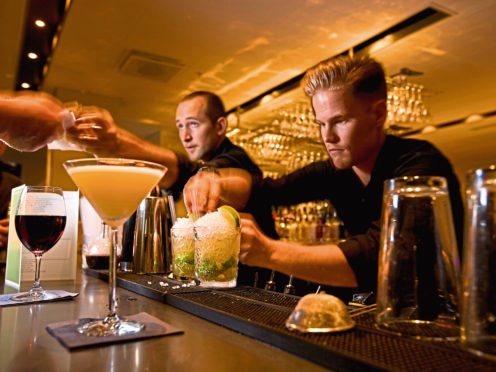 The volume of new work in the private sector grew at the fastest rate in almost four years in June according to a new survey from the Royal Bank of Scotland.
The bank's business activity index increased to 54.5 in June, from 53.7 in May, signalling the strongest expansion of the private sector since August 2014.
The survey showed that firms expanded their workforce in the second quarter of the year.
Despite the larger headcount, backlogs of work accumulated for the first time in three-and-a-half years.
Increased labour costs were reported to have intensified cost pressures. Output prices were raised to a lower degree.
Malcolm Buchanan, chair of RBS's Scotland board said: "Private sector output growth continued to gather momentum as the second quarter ended, with the pace of expansion quickening for the third straight survey to reach a 46-month high.
"Indeed, operating conditions remain robust, with strong new order inflows encouraging businesses to hire extra staff to the greatest extent in almost four-and-a-half years.
"At the same time, panellists indicated that higher employment had contributed to another month of sharp input cost inflation, adding strain to profit margins."
Growth across both the manufacturing and service sectors accelerated and increased new sales to both new and existing clients were reported by firms.
The overall rise in outstanding business was driven by the service sector, with goods producers observing a 16th successive monthly decline.
In an effort to boost output capabilities, job creation noticeably outpaced that for the UK as a whole.
Nicholas Stamenkovic, economist with Royal Bank of Scotland, added: "Business activity improved noticeably in June, continuing the recent encouraging trend as demand jumped to a four year high particularly in the services sector.
"A rising backlog of orders prompted the largest expansion in employment in over four years, clearly outpacing the rest of the UK.
"Tightening labour market conditions are intensifying price pressures as wages rise further.
"Against this backdrop companies remain optimistic about the future."