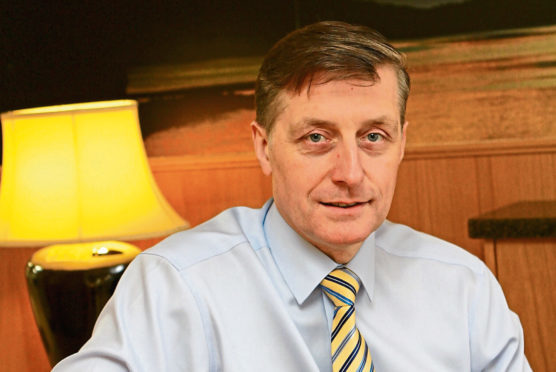 Perthshire butcher Simon Howie invested more than £3 million on new buildings and equipment last year but rising costs weighed on profits.
Newly filed accounts at Companies House show pre-tax profits for Dunning-based Simon Howie Butchers dropped from £2.7 million to £1.9m for the year ending December 31.
Turnover in the company, which employs 119 staff, increased from £15.4m to £15.8m.
Simon Howie Butchers supplies meat products to the Big Six supermarkets and many of Scotland's top hotels and restaurants.
Company founder and majority shareholder Mr Howie said a "brewing storm" of rising costs had come to pass.
He said: "Our sales have been good — our customers seem to like what we are doing.
"But we are definitely experiencing significant increases in our costs.
"The devaluation of the currency is what's driving the problem.
"Our suppliers are having to charge us more and we are having to absorb it or we won't have anything on the shelves."
---
>> Keep up to date with the latest news with The Courier newsletter
---
During the year the firm invested heavily in new packaging equipment, food processing equipment and over 40,000 sq ft of new buildings.
Mr Howie said the move was to "future-proof" the business.
"The new equipment for our production processes allow us to increase our throughput without more staff," he said.
"We are finding it harder to find recruits, there's a reduced available labour force in Scotland.
The Howie family can trace its farming roots back 100 years.
After training as a butcher in Perth, Simon Howie opened his first shop in Dunning in 1986, when he was aged 19, after purchasing the small premises for £2,100.
The factory in the Perthshire village followed when he bought neighbouring farm, Findony, in 1994.
Although best known for his butchery business, in the past year Mr Howie has completed the sale of his laminates companies.
He sold Perth-based Shore Laminates and Mermaid Panels of Grimsby in December for a £30m cash deal.
He then sold Thrislington Cubicles for an undisclosed sum in January.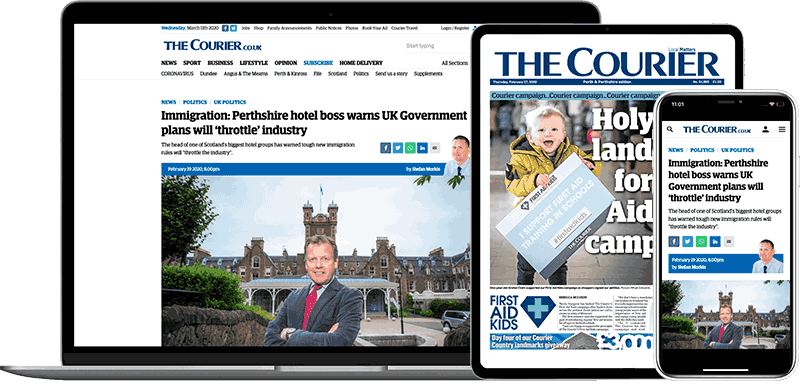 Help support quality local journalism … become a digital subscriber to The Courier
For as little as £5.99 a month you can access all of our content, including Premium articles.
Subscribe