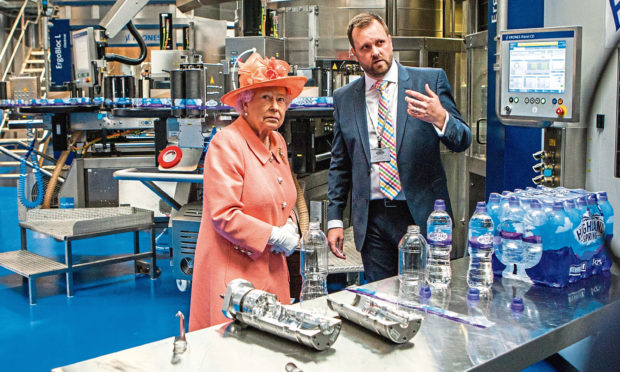 Perthshire bottled water group Highland Spring saw profits squeezed last year as prices of the polymer used in its bottles pushed higher.
Figures released yesterday ahead of the Blackford-based group formally filing its accounts for the year show the business generated sales of more than £110 million in the year to December 31, an uplift of more than 10% on 2016.
However, operating profits fell by almost a quarter in the year as higher costs, particularly relating to the PET polymer, took a bite out of margins.
Pre-tax profits for the year came in at £3.3m, a £1.6m drop from the £4.9m booked in 2016.
Despite the profits fall, Highland Spring said it was proud to have regained its position as the UK's number one bottled water brand, with volumes in excess of 300m litres and a 17.5% UK market share.
The group also said it continued to have confidence in the bottled water sector, which grew by 8.1% last year.
"Our operating profit for 2017 was £4.2m, a year-on-year reduction of 24.7% mainly due to significant increases in raw material costs which were absorbed by the business, particularly on PET," finance director Mark Steven said.
"Based on our market insight and the continued demand for healthy products, we are confident that there continues to be a strong market for natural-source waters.
"We will look to mitigate the short-term impact of cost increases through improved production efficiencies and re-engineering our product range to encourage light weighting of materials.
"We invested in excess of £20m in increasing bottling capacity in 2016 and 2017 to meet current and anticipated market demand which enabled the installation of two new production lines at our Blackford facility.
"This includes the fastest, most technologically advanced PET bottled drinks line in the UK."
The complex was officially opened by the Queen during a tour of the extended and upgraded factory site last summer.
The firm said it was committed to operating sustainably.
Mr Steven said: "In 2018, the group trialled the Highland Spring eco bottle, made from 100% recycled PET, and supported a new report from the Cambridge Institute for Sustainability Leadership, which sets out a roadmap to eliminate plastic packaging waste in the drinks sector by 2030."
business@thecourier.co.uk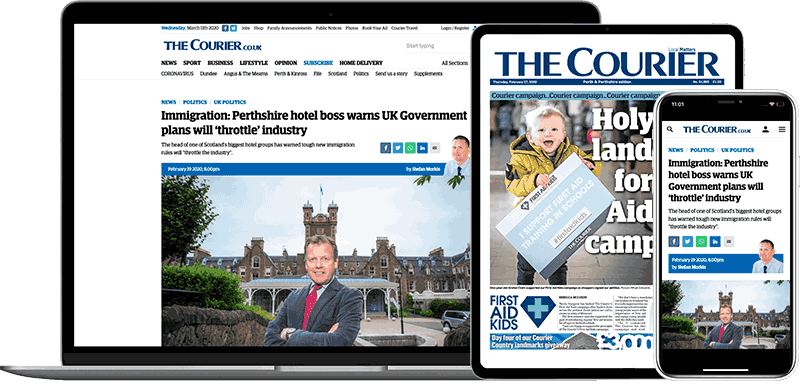 Help support quality local journalism … become a digital subscriber to The Courier
For as little as £5.99 a month you can access all of our content, including Premium articles.
Subscribe