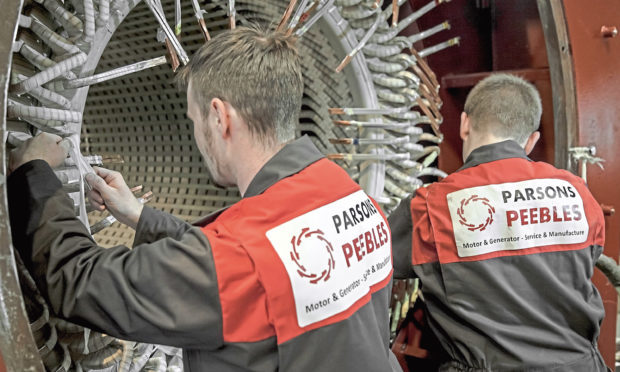 A Fife-based heavy engineering group owned by billionaire Jim McColl's Clyde Blowers Capital investment vehicle has posted a multi-million pound loss.
Newly published accounts at Companies House shows Rosyth-based Parsons Peebles Group – which designs and manufactures specialist motors, generators and copper wound coil components – generated sales of £36.98 million in the year to December 31, almost identical to the prior year.
However, the cost of sales was higherr, moving from £24.92m in 2016 to £27.07m, and gross profit fell from £11.87m to £9.91m.
At £3.76m, exceptional items – primarily related to the set up of two new facilities in London and the US – were significantly higher than in the previous year and the pushed the firm to an operational loss of £4.81m.
Total loss before tax for the year came in at £7.39m, a widening of the loss of £3.71m reported in 2016.
In her strategic report to the accounts, chief financial officer Ashleigh Greenan said profitability had been impacted by competitive pressure on margins and other costs.
"The trading performance was impacted by poorer trading in the Original Equipment business and delayed Service bookings," Ms Greenan said.
"The Original Equipment business strategy was realigned to focus on niche products where our offering was competitive and this brought an immediate increase in order intake in early FY18.
"The order intake from major Service customers was up on FY16, however the profile of order placement was heavily biased towards the end of the year when a more competitive environment existed.
"The Coils business continued to perform strongly with revenues up over 25% on FY17."
Parsons Peebles Group (PPG) is a subsidiary of East Kilbride-based Clyde Blowers Capital Fund III LP, an investment vehicle led by Scottish entrepreneur Jim McColl.
In turn, Parsons Peebles Generation Limited is a subsidiary of PPG.
The smaller group – which is also focused on electric motors, generators and associated equipment and which carries out high voltage testing services – generated sales of £5.16m during 2017 and reported a pre-tax loss of £1.18m.
Ms Greenan said PPG – which carried an average of 362 staff during 2017 – expected to make progress in the current year.
"The group is focused on the core business based on the current pipeline of opportunities available to the current resource," she said.
"Upside initiatives – waste and recycling, FM, energy efficiency – through new framework and national agreements will generate further revenues.
"In addition, there are large, discrete Original Equipment project opportunities as evidenced by the winning of a £4 million order after an 18-month gestation period."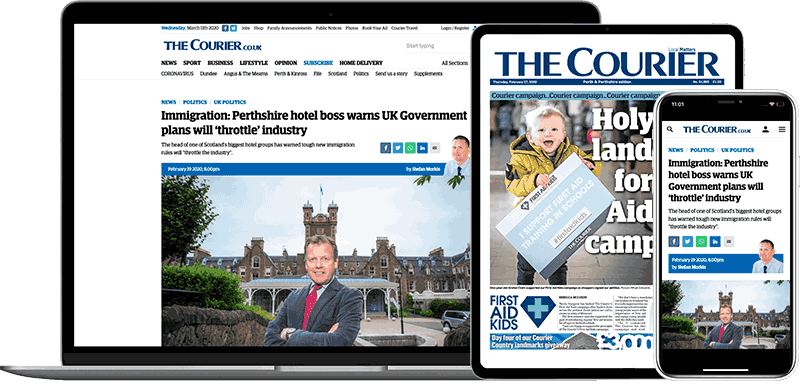 Help support quality local journalism … become a digital subscriber to The Courier
For as little as £5.99 a month you can access all of our content, including Premium articles.
Subscribe