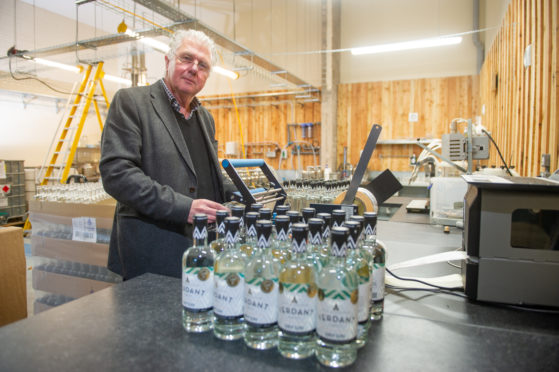 Dundee gin company Verdant Spirits has started a crowdfunding campaign to raise £25,000 to open a visitor's centre and gin school.
Verdant was the city's first distillery in almost 200 years when it was established by Andrew Mackenzie at Edward Street Mill in Forest Park Place last year.
Its first product, a dry gin with a blend of botanicals reflecting Dundee's trading history, was named Gin of the Year at the inaugural Scottish Gin Awards last year.
Plans are now in place to renovate a grade-A listed building to allow it to open to the public.
Mr Mackenzie said: "The building needs extensive and costly renovation work which will cost around £180,000. We have set the crowdfunding campaign at £25,000 to help with the costs.
"Some urgent repair work has already been undertaken as our roof cupola had become dangerously unstable over the winter of 2016 and had to be removed to ensure that the building's structure was safe and weather proof.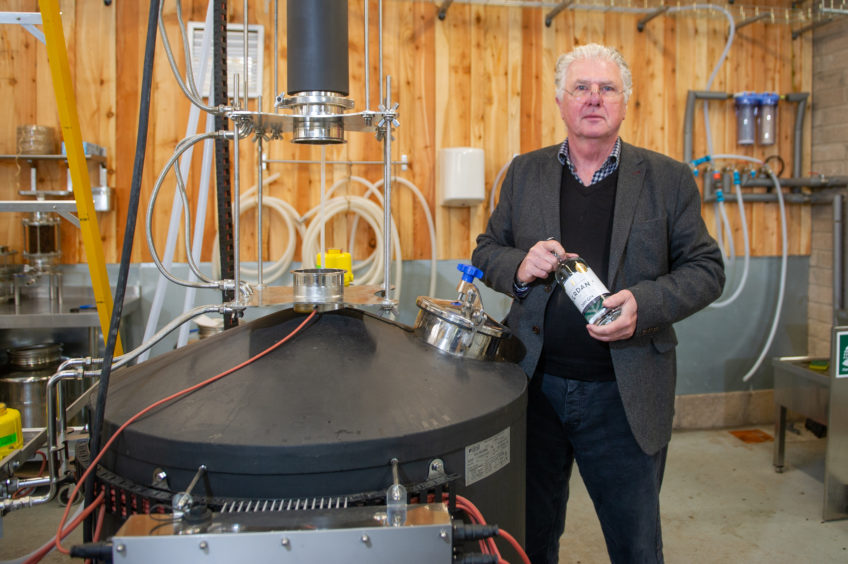 "The plan is to transform the ground floor of the mill into the visitor centre with flexible space for gin talks and events along with our retail space.
"The lower-ground floor will be home to our gin school along with a small space for those attending to sit and test their creations.
"We could also use the space for the gin school for small event and we'll also do things like cocktail mixing classes."
Mr Mackenzie hopes to have the visitor's centre finished by March and the gin school open a few months' later.
If the crowdfunding campaign's stretch target of £40,000 is achieved, the gin school would also open in March.
The school will allow people to make their own gin and take a bottle home.
The crowdfunding incentives range from £12 to £400 with perks including a tour of the facility, a personalised bottle of gin and a year's supply of gin and tonic.
Meanwhile Verdant is continuing to grow its sales, with premium retailers Fortnum & Mason and Harvey Nichols starting to stock the product.
"It's a very competitive and crowded market and carving out a niche is hard work but we are moving forward nicely," said Mr Mackenzie.
"We were delighted to be stocked by Fortnum & Mason and Harvey Nichols — we are getting into the places we want to be. It's now about expanding our sales.
"We are doing a lot of gin fairs and my partner Judy has also been doing tastings at the weekend in Harvey Nichols stores across the country.
"Sometimes you can see people think 'oh no, not another gin', but then we give them a taster and they say wow. That is rewarding and what it's all about."
Verdant Spirits is also planning to release a rum and a vermouth next year.
rmclaren@thecourier.co.uk