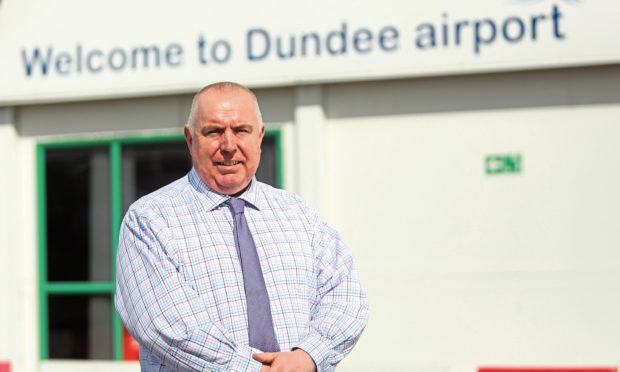 Dundee Airport's manager has welcomed the airport being listed as a destination on the Emirates website.
Loganair, which operates flights between Dundee and London Stanstead, has signed an interline agreement, opening up access to the Dubai-based carrier's global network.
It means people can travel from Dundee via London Stanstead to the Emirates' network of 155 destinations in more than 80 countries on a single ticket.
The agreement means through-checked bags between Loganair and Emirates flights and more protection if any connecting flights are disrupted.
Because Dundee-Stansted is a public service obligation route, passengers flying from Dundee to London and onward to international destinations will save an air passenger duty charge of £78 in economy class and £515 in business class. These are charges which must be paid when departing from Edinburgh where the duty applies.
Dundee Airport manager Derrick Lang, said: "This is excellent news for passengers who can now fly from Dundee to destinations around the world on a single ticket. The airport continues to be an attractive option for travellers and businesses.
"Connections via Loganair and Emirates adds to the sense of new opportunities for the city and region."
He added: "HIAL continues to work hard to secure new routes to and from Dundee Airport."
The agreement is live with immediate effect, meaning flights are bookable at emirates.com and via travel agents.
It is the latest addition to Loganair's Better Connected programme, which provides the Scottish airline's key destinations with a wide range of easy to access international connections.
Kay Ryan, Loganair's commercial director, said "Emirates is a leader in international air travel and we're thrilled to welcome them into our Better-Connected programme.
"The agreement means Dundee Airport, is now not only connected to London Stansted but is now a local airport for global travel."
Other carriers including Turkish Airlines, Air France, Dutch giants KLM, Emirates and Thomas Cook Airlines have already signed up to the Better Connected initiative.