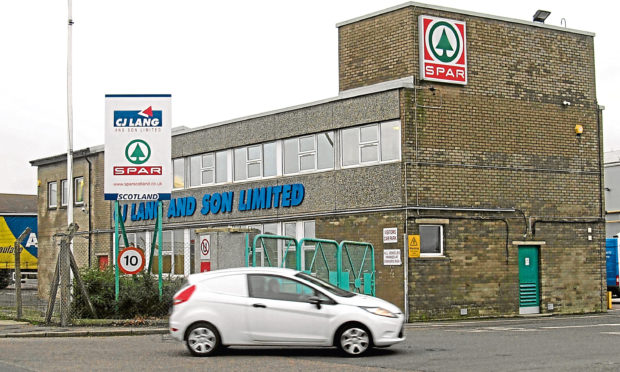 The recently appointed chief executive of Dundee wholesaler CJ Lang has outlined his vision for the future of the SPAR supplier.
Colin McLean, who joined the firm in March, has vowed to take a "back to basics" approach and focus on "long term profitable growth".
CJ Lang, which celebrates its 100th anniversary next year, is Scotland's largest independent retailing and distribution company.
As well as supplying all SPAR convenience stores, CJ Lang also operates 113 branches. A further 180 shops are independently owned.
The firm announced a 1.3% drop in turnover to £183.1 million for the year ending April 30. Pre-tax profits were £490,000, a fall from £925,000 in 2017.
Mr McLean said: "The 2017/18 financial year results were mostly in line with expectations during a tough period for retail and wholesale as we continued to meet the changing customer needs within convenience retailing.
"We grew our margins and the underlying profits before the one-offs were broadly in line with last year.
"The last six or seven months have been very strong with a new management team in place.
"We had the benefit of the sunshine this summer, but for the last four months beyond that we've continued that growth."
Mr McLean said the long-established firm was now developing its strategy for the next three to five years, which will include opening new stores.
"Giving our store locations, we are in a good position as we are typically on communities rather than on the high street so we are protected from some of the storm going on," he said.
"We recognise that we have to change our offer going forward and make our overall proposition more relevant for customers.
"We are working closely with the shareholders in developing our future strategy.
"In the initial phase we are taking a back to basics approach — really trying to get store standards, customer focus and availability right across the business.
"As well as maintain a tight control on costs, our focus is on delivering long term profitable growth, both at retail and wholesale, by working closely with our retailers and suppliers."