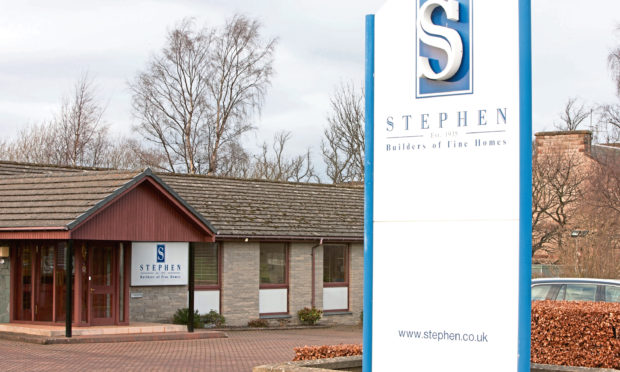 Perth-based housebuilder A&J Stephen trebled its profits last year — but warned it expects to lose money in the current financial year.
Established in 1935, family firm Stephen currently has developments in Perth, Glenfarg, Inverness and the outskirts of Aberdeen.
In the year ending March 2018, the firm sold 73 new homes, an increase of 10 from 2017.
Turnover for A&J Stephen (Holdings) Limited increased by 8.5% to £19 million in the financial year with pre-tax profits rising from £210,000 to £656,000.
Company secretary John Webster described the results as "satisfactory" in a year when raw material costs and subcontractor rates rose significantly.
He said: "The housing market was reasonably buoyant for much of the year but house price inflation remained rather flat and a proportion of these cost increases had to be absorbed by the business.
"The group continues to operate from a position of financial strength with total equity in excess of £25.5m. The group generated £1.4m of cash during the year and at the year-end had no borrowings and cash resources in excess of £5m."
Mr Webster said he anticipated to sell around 50 new homes in the current financial year which would lead to a loss.
He said the lower number of house sales was down to delays in development sites coming forward.
However, the firm was now on site in Glenfarg and the West Woodlands development, off Glasgow Road in Perth, which should lead to profits in 2019/20.
He added: "Both sites have been well received with West Woodlands particularly strong — we currently have over 600 enquiries for the 51 units.
"Inverness remains a strong market and we are now opening up our next phase and have reserved all units that have been released.
"Unfortunately these sites have come on-stream too late to fill our dip in construction in the current financial year but will contribute towards the 2019/2020 performance."
The firm has invested heavily in its timber fabrication factory. The Swedish technology which allows the prefabrication of timber panels with windows and doors.
Mr Webster added: "It is widely accepted the construction industry is facing a skills shortage and there will be a greater emphasis on offsite manufacturing in the future.
"This investment will help reduce our dependence on traditional trades, reduce construction times on site and improve margins."
rmclaren@thecourier.co.uk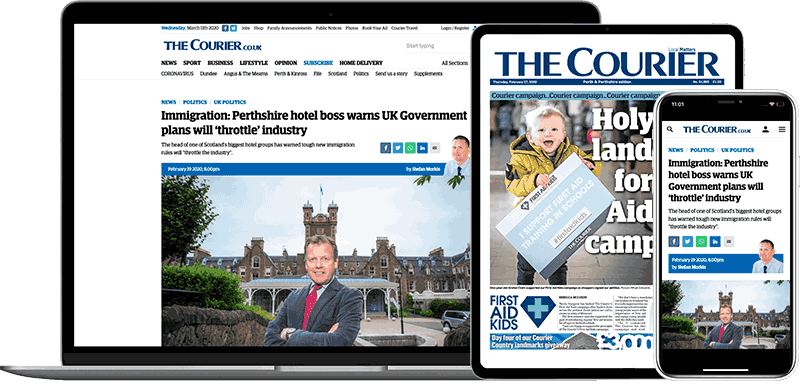 Help support quality local journalism … become a digital subscriber to The Courier
For as little as £5.99 a month you can access all of our content, including Premium articles.
Subscribe