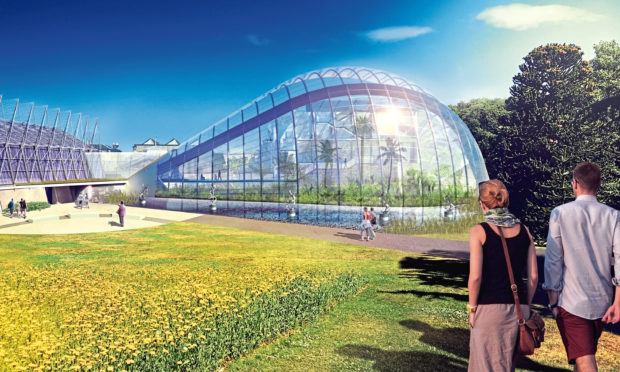 Broughty Ferry architects Nicoll Russell Studios is celebrating a major contract win after being selected to design a £7.5 million glasshouse for the Royal Botanic Garden in Edinburgh.
The Tayside firm emerged victorious in a design competition with its proposal for a building in the shape of a glass leaf.
The key structure will create a dramatic new start point to a reimagined 'glasshouse experience' at the world renowned scientific centre.
Director Ric Russell said the firm was "thrilled" to win the contest for what he hopes will be a building of architectural significance.
"The chance to design a glasshouse doesn't come around very often," he said.
"The building isn't just a glasshouse, it's an introduction to the whole botanics. From the new building you wind into the original glass houses.
"The competition for the project was very high. It's always nice to surface to the top and realise you can compete on that level."
The building's form is inspired by nature and takes the shape of a glass leaf at the western end of the existing herbarium building which houses one of the world's finest collections of preserved plant specimens.
It aims to facilitate links and promote the less well known, but equally important facets, of the gardens.
Nicoll Russell has been involved in several notable projects of late including the Water's Edge office development at Dundee's Waterfront and Dundee Railway Station.
Mr Russell added: "We have 28 staff and the practice is going very well. At the present moment, we are very happy.
"We have been very lucky to have such unique projects to work on."
The new glasshouse is part of a £70m refurbishment of the botanic gardens which will include extensive refurbishment of the both the Grade A listed Victorian palm houses and the 1960s visitor and research glasshouses.
rmclaren@thecourier.co.uk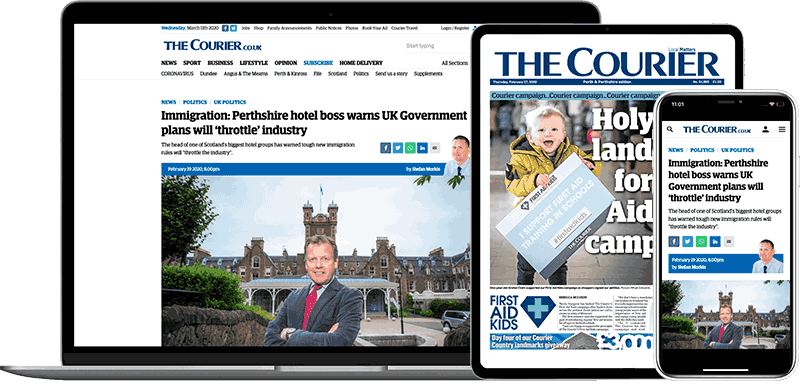 Help support quality local journalism … become a digital subscriber to The Courier
For as little as £5.99 a month you can access all of our content, including Premium articles.
Subscribe