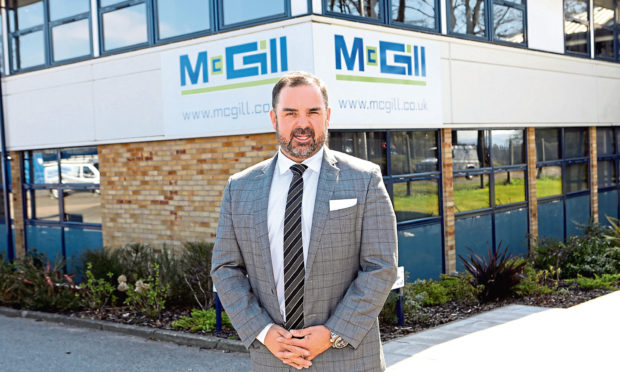 Dundee construction firm McGill has secured its first pieces of work since being purchased from administration.
New boss Graeme Carling said the firm would return on site to jobs for the first time this week and revealed McGill would be reinstated to a facilities management contract with Fife Council later this month.
Mr Carling purchased McGill through his Catalus Energy Group last month after the firm went under with the loss of more than 400 jobs.
He said that he had invested around £1 million so far to purchase McGill's Dundee headquarters, equipment and to provide working capital.
"In some ways it's a risk, but it's a calculated risk," he said.
"We've got the building and we're going to rent out some space.
"We've got equipment we could sell if we need to…McGill was a good underlying business and I have no doubt that in 12 months' time, the company will be absolutely buzzing again."
He said his conversations with the company's previous customers had been very positive.
Outlining his vision for the firm, he said: "The core of the business going forward will be facilities management – ongoing repairs and maintenance.
"In addition to this we'll do residential work, mostly refurbishments for local authorities and housing associations.
"And lastly we are looking to do more housebuilding."
Mr Carling, who has one of Scotland's largest property portfolios, said he had submitted a bid for McGill's small housebuilding operation, McGill Homes (Scotland), which is subject to a separate administration.
He said that regardless of whether this bid was successful, he would look for housebuilding opportunities.
The chief executive said that by the end of next week, around 20 staff would be employed by the Harrison Road firm.
Mr Carling said that he was also looking for opportunities to acquire construction firms in the Central Belt.
"My one regret is not buying McGill's Edinburgh premises as the opportunity in Glasgow and Edinburgh is huge," he added.
He said his vision for the company was getting back to a £20m turnover.
"When we did due diligence for the company, we analysed accounts for 20 years," he said.
"The sweet spot for McGill was around the £20m mark which is roughly between 150 and 200 staff.
"That's when McGill was at its strongest in terms of its balance sheet, its cash position and its profits."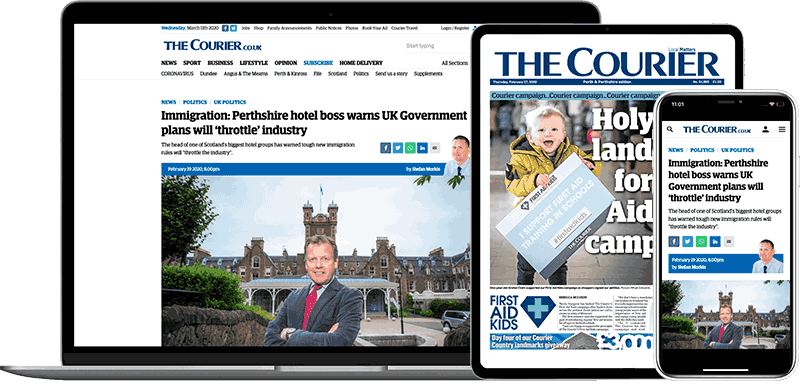 Help support quality local journalism … become a digital subscriber to The Courier
For as little as £5.99 a month you can access all of our content, including Premium articles.
Subscribe