First look inside Dundee's controversial waterfront office block
There has been strong interest in renting space in the controversial office block opposite V&A Dundee according to property agent Ryden.
The Earl Grey building on site six of the waterfront redevelopment is due to be handed over to Dundee City Council next month.
The five-storey building has four floors of office space available and, on the ground level, units suitable for a retailer and restaurant.
Boasting views which overlook RRS Discovery and the Tay, John Conroy from Ryden said there had been no shortage of interest in the grade A office space.
Mr Conway said: "In terms of the offices, ideally we are looking at no more than one tenant per floor.
"We are probably looking at four lettings on the office levels, or potentially it would be available to one occupier.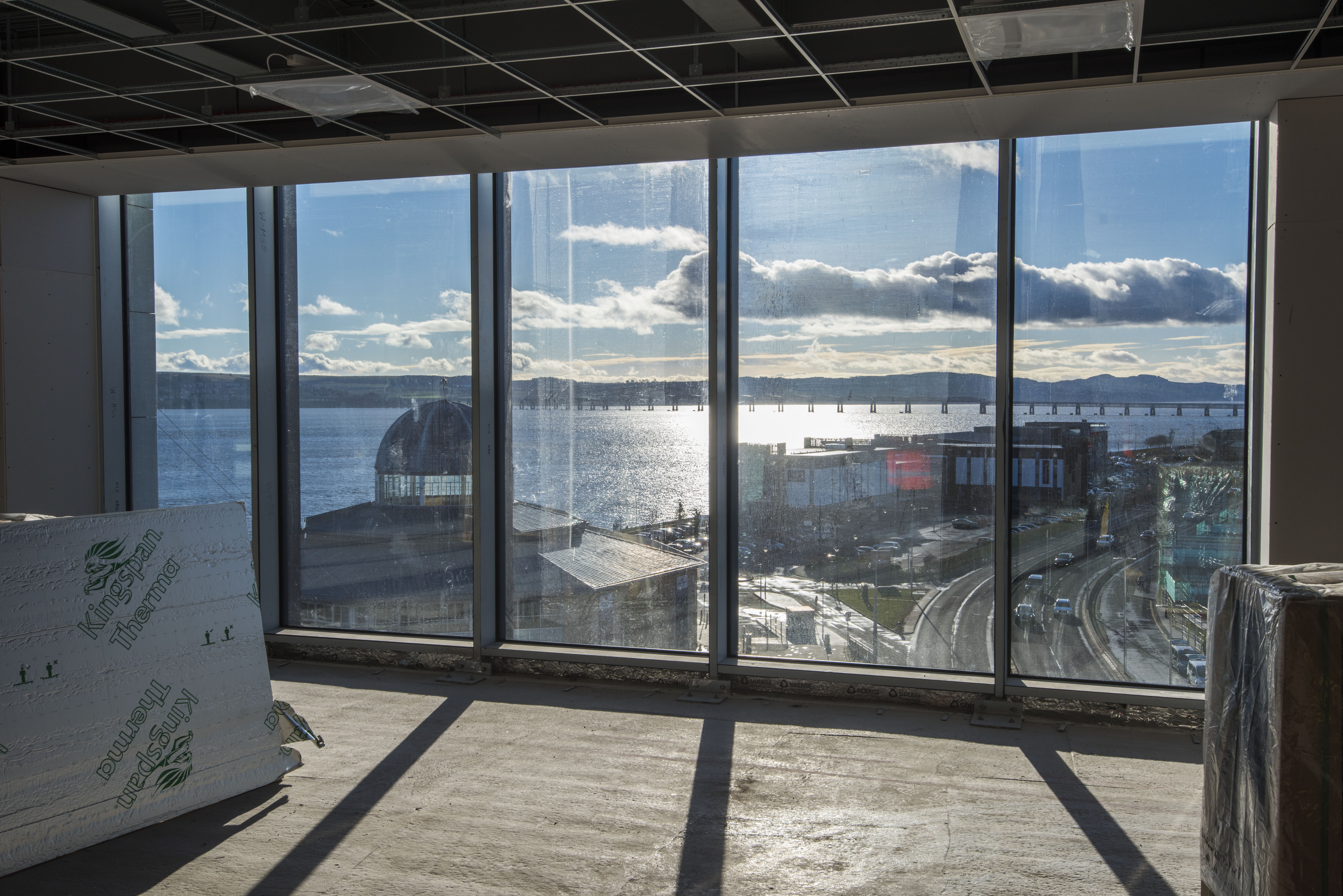 "We are trying to get inward investment and so we are looking to attract businesses from other cities.
"The level of interest has been strong and we are in negotiations with several businesses.
"The look and feel of the building is great, there's fantastic views and being a grade A office building it's as good as you can get in terms of energy efficiency."
The building, which has always been part of the waterfront plans, has attracted some criticism due to its close proximity to the V&A.
The building is due to be handed over to Dundee City Council in four weeks' time. There will then be a short period for any snagging, with Earl Grey due to be finished at the end of May.
Dundee City Council's waterfront director Allan Watt said the construction costs of the building, which will be owned by the local authority, had been supported by a Scottish Government grant.
He said finding tenants for the offices would boost the residential elements of the waterfront development.
He said: "The waterfront project has always been about creating employment.
"All the experts tell us that there's a lack of supply of grade A office space and because the economics don't stack up it's difficult to get the private sector to create grade A space.
"In order to do that we got support from the Scottish Government of around £12 million to build the office.
"The ambition with the waterfront project is to create more than 7,000 jobs which is very important to the city.
"One way to help do that is to create the space and to attract companies. We are actively talking to potential tenants.
"Once we've secured this building's tenants, then the other elements start to stack up. The economics of the residential developments are easier."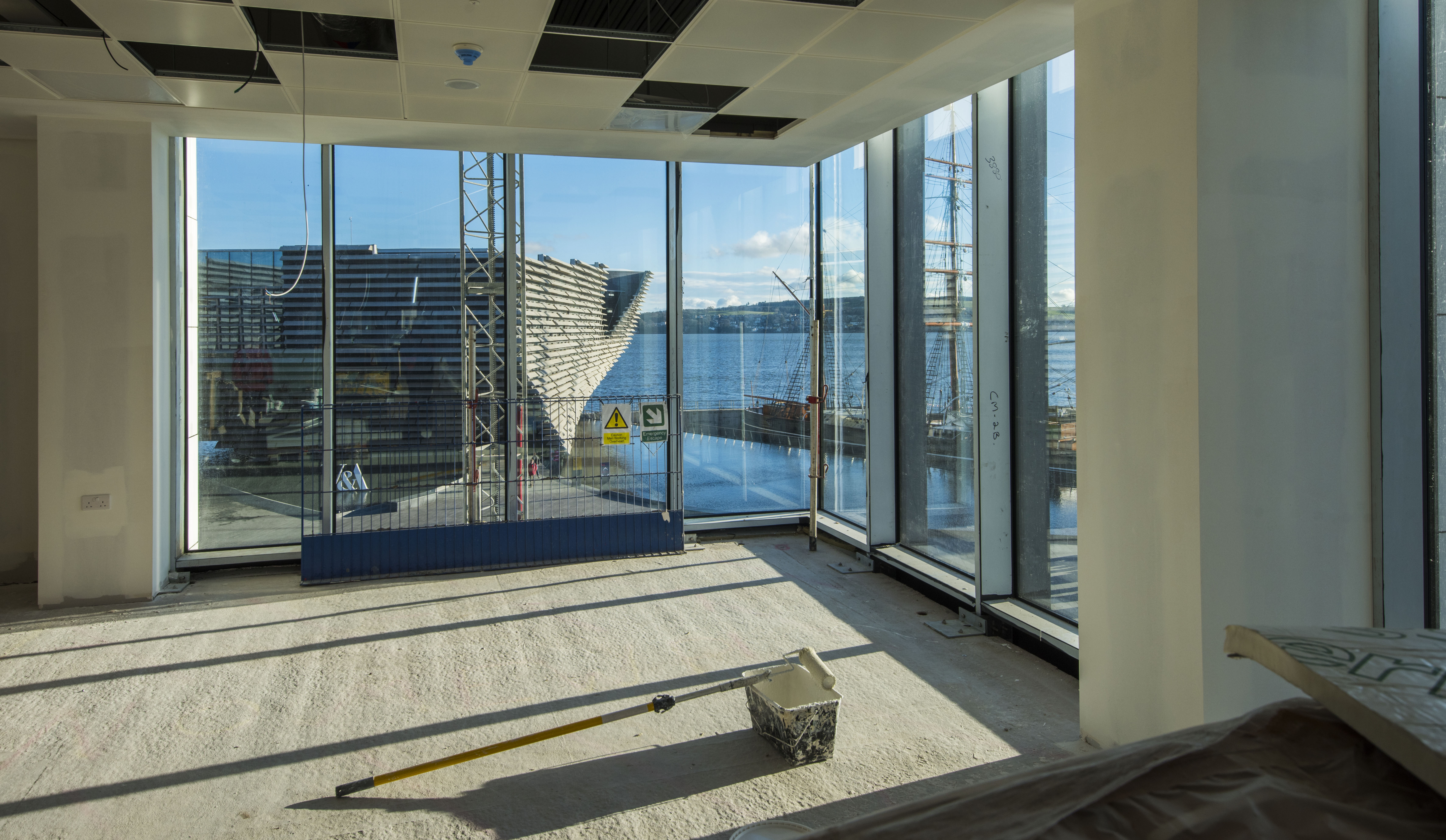 Mr Watt said there was strong interest in a number of other sites in the waterfront project.
He added: "Site 12, beside Tay Road Bridge, has live developer interest who are about to submit a more detailed planning application. It will be a mixed use development – residential, commercial and offices.
"Site two, opposite Thorntons, has planning permission to develop 112 apartments and offices. There are also outline plans for site 17, opposite the Apex Hotel.
"I'm also working hard to get the Dundee marina project over the line.
"With the V&A exceeding its 500,000 annual visitor target in six months, we are very happy with how things are looking at the moment."
Mr Watt said that in excess of £1 billion had been spend on the waterfront project, which covers an eight kilometre stretch.
This figure includes more than £80m spent on the V&A and in excess of £100m spent on infrastructure work.
The cost of demolishing and rebuilding Olympia Swimming Pool and demolishing Tayside House and creating Dundee House are also included in the total.
rmclaren@thecourier.co.uk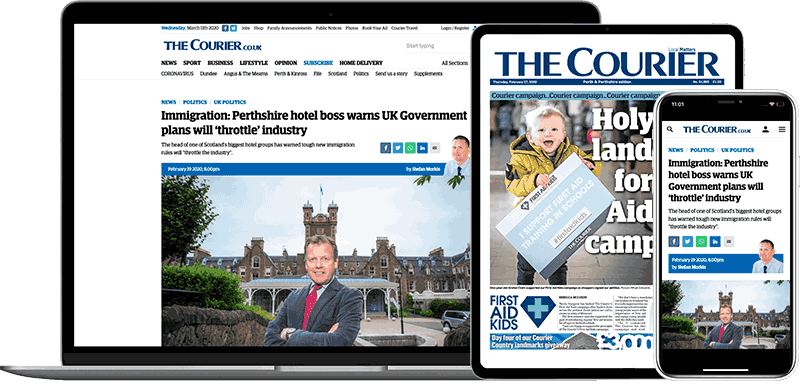 Help support quality local journalism … become a digital subscriber to The Courier
For as little as £5.99 a month you can access all of our content, including Premium articles.
Subscribe