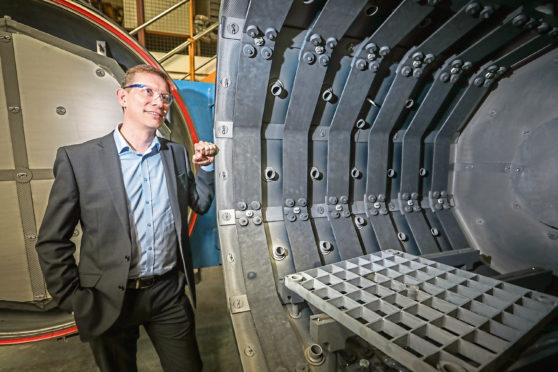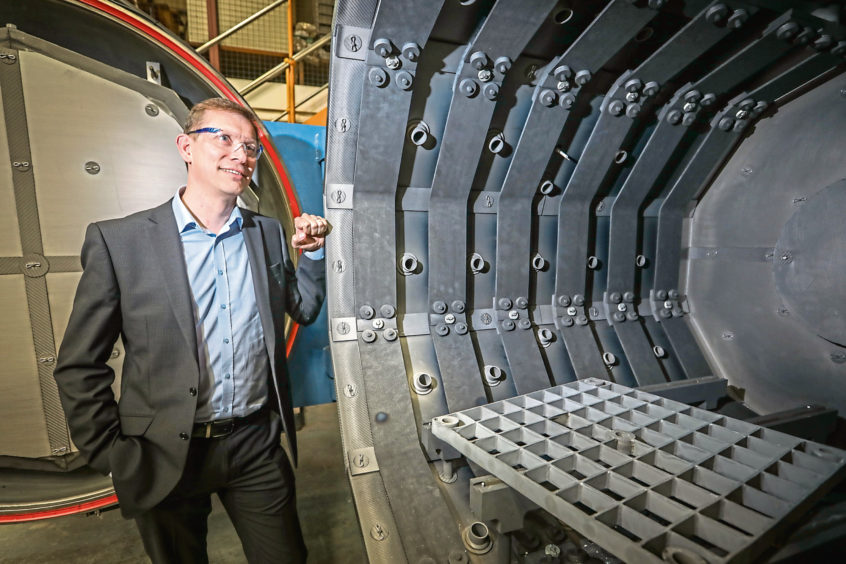 A Dundee-based turbine repair firm has dramatically increased capacity with the purchase of a £400,000 furnace.
ATL Turbine Services said the investment would increase its heat treatment capacity bt 50%.
Based in Piper Street, ATL is a gas turbine component repair facility, which services the marine, aviation and industrial sectors.
It refurbishes parts to a fully restored condition, giving them the same integrity and durability as new components.
However, with the majority of components requiring heat treatment cycles as part of the repair process, restricted furnace capacity was a barrier to growth for the firm.
Chief executive Dale Harris said: "The furnace will increase our heat treatment capacity by 50% and removes the restraint we previously experienced."
In addition to the £400,000 invested in the new furnace, the firm has spent a further £80,000 replacing its computer measuring machine, which will allow testing of component tolerance to a far higher level.
Mr Harris said: "We have seen a general business lift across the board, and looking toward the end of our financial year, we are seeing more turnover and profitability than in the same period last year."
The firm currently has a workforce of 77, with seven of those recruited this year.
"There is a good level of base skills in the area, which means we were able to recruit locally, but as a niche business, we do have to deliver further specialist training which can take three to four months," Mr Harris added.
With a lot of the firm's clients based in Europe, Mr Harris said that the Brexit situation had led to a "lot of uncertainty".
He added: "We have done as much preparation as we can and have bought in extra material just in case. Although this does not affect the business, it does have an impact on our cashflow.
"With this investment, we are in a very good position."
ATL specialises in late life turbines and operates in more than a dozen countries worldwide, delivering to clients including Rolls-Royce, Siemens and MTU in addition to a number of smaller independents.
jimillar@thecourier.co.uk