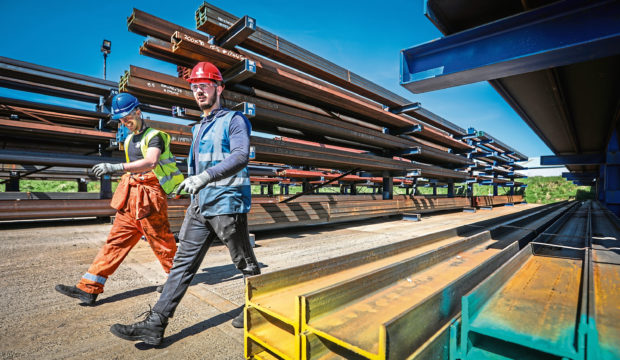 The Angus base of a major steel stockholder is set to be the launchpad for ambitious Scotland-wide expansion.
Barrett Steel, a family owned firm since its foundation in 1886, view their Montrose operation as phase one of a potential three-phase plan that could see them reach into the central belt to the south and the Inverness area in the north.
The firm's Montrose arm currently focusses on an area that runs from Aberdeen to the Forth Bridge.
Strategic business development director Rob Ridge told a meeting of existing and potential clients, that the firm had made a "standing start" of just one employee in 2016 in Angus, to 32 members of staff today.
Substantial investments of £2 million in stock and a further £1m in plant and machinery at the Angus base has seen the firm sell 17,500 tonnes of steel per year.
The firm has not relied on a relatively unpredictable oil and gas sector, but has a client base that includes agriculture and construction.
Barrett Steel has already expanded its Scottish footprint. In addition to its three-acre outdoor storage yard and 40,000 sq ft warehouse in Montrose, the company now has a second warehouse in the town as well as a presence in Dundee and Bathgate.
Mr Ridge said: "We also deliver a range of processing options including cutting, drilling, profiling and laser cutting."
One diversification for the firm has been into glass as part of their Fastec range of modular handrail systems, which have been utilised in a wide spectrum of facilities.
These range from domestic properties,to leisure centres.
Mr Ridge said: "This type of handrail is not just an attractive solution, the fact that it is modular means that it can also be installed very quickly which reduces costs.
"An increase in modular construction techniques has seen the Fastec division, achieve a turnover of £2.5m which is impressive for a niche business."
The company paid to tribute to Scottish Enterprise, who they describe as being "extremely supportive" in Barrett Steel's expansion into Scotland.
jimillar@thecourier.co.uk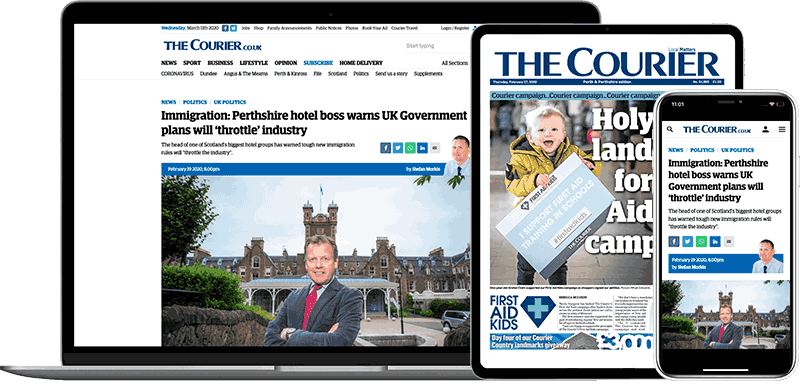 Help support quality local journalism … become a digital subscriber to The Courier
For as little as £5.99 a month you can access all of our content, including Premium articles.
Subscribe