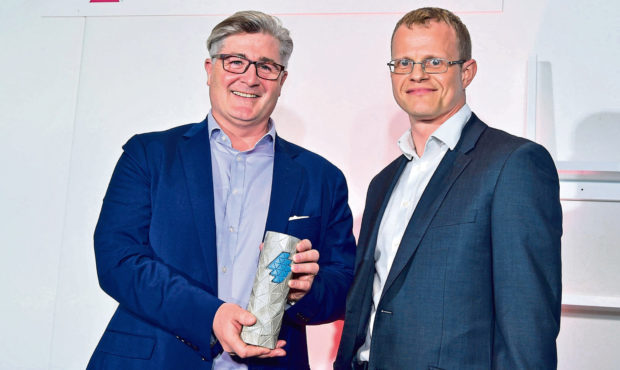 Firms in Tayside and Fife were among the winners at this year's Scottish EDGE awards which had a prize pot in excess of £1 million.
MycoNourish, a technology firm based at the James Hutton Institute outside Dundee was awarded £125,000 and the Top Higgs EDGE award.
Dr Peter Orrell set up MycoNourish as a means of harnessing the power of beneficial microbes to enhance crop production and add value for growers via customised fungi to suit the problem areas of specific crops.
New Dundee social enterprise Good Call, which aims to save charities thousands of pounds on mobile phone handsets and contracts, was awarded £80,000.
Perth-based breastfeeding underwear firm Molke was granted £45,000.
WildCard EDGE winners, who were each awarded £10,000, included Fife-based firms Bplasticfree, which is developing an alternative to cling film, and Human, an artificial intelligence psychotherapist.
Good Call founder Colin Loveday said the award would allow him to recruit an operations manager and marketing support including a dedicated website.
He said: "As a 'not for profit' enterprise, we are here to support the third sector and it's fantastic that Scottish EDGE is now supporting businesses dedicated to reinvesting 100% of their profits back into society."
The winning businesses came from 37 multisector finalists, shortlisted from 289 applicants, who pitched their business ideas to a panel of judges.
Scottish EDGE chief executive Evelyn McDonald said: "Scotland really does offer the kind of outside-the-box entrepreneurial thinking needed to achieve recognition in a global market."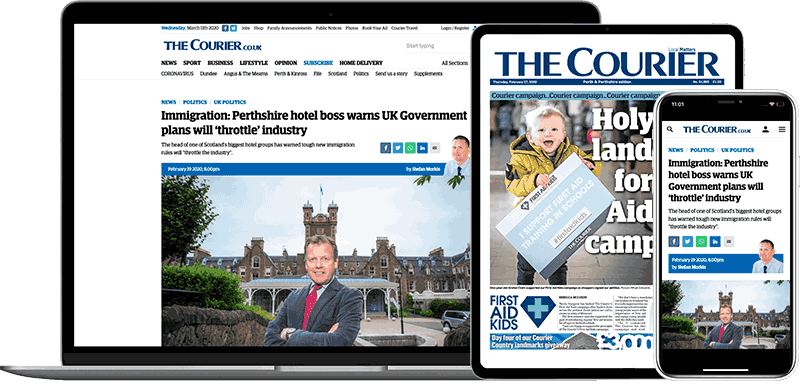 Help support quality local journalism … become a digital subscriber to The Courier
For as little as £5.99 a month you can access all of our content, including Premium articles.
Subscribe