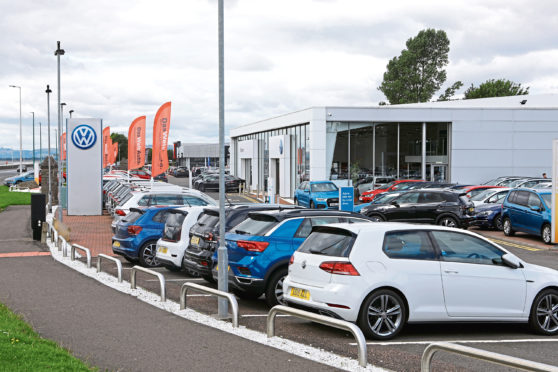 The Scottish firm that purchased Barnetts Motor Group last year has grown its sales in a declining new car market.
West Lothian-based Eastern Western Motor Group acquired Barnetts – which operates sites in Dundee and St Andrews – in July last year.
In a linked deal, John Clark acquired the Volvo cars franchise in Dundee from Barnetts, while Eastern Western took on John Clark's Nissan businesses in Dundee and Perth.
Newly filed company accounts for Eastern Western shows the acquisition activity helped boost the firm's revenues from £606 million in 2017 to £699m for the year ending December 31.
The group's pre-tax profits increased from £6.5m to £7.3m.
Director Nasser Mohammed said: "Excluding the contributions from our new acquisitions, the like-for-like turnover increased 12% within our existing franchises. Profit on ordinary activities also increased 9% on the same basis.
"We are particularly pleased with this result considering in 2018 the general UK market registrations decreased by 6.83% and the Scottish market decreased by 8.18%.
"Excluding the contribution from our acquisitions, our new car sales increased by 4% and our used car sales increased by 9%."
Barnetts, which was previously controlled by prominent local businessman Paul Barnett, operates a multi-franchise site at Dundee's Riverside and a Volkswagen dealership in St Andrews.
Separately filed accounts for Barnetts Motor Group show sales declined as the business changed hands last year.
For the year ending December 31, sales dropped to £60.2m from £65.4m in 2017. Pre-tax profits rose from £1.3m to £3.4m.
Mr Mohammed said the addition of Barnetts and the Nissan franchises in Dundee and Perth were a "great addition".
He said: "It will give further depth and scale to our existing business and increase our points of representation of these franchises to five Nissan, four Volkswagen and two Mazda.
"This further cements our relationship with our key partners and is in line with our strategy of growing and developing the group with existing brand partners in new geographical territories.
"We continue to trade under the Barnetts name in Dundee and St Andrews as it is synonymous with quality and excellent customer service. Nissan in Perth will trade as Western Nissan."
Mr Mohamed said Eastern Western had navigated macro-economic issues such as Brexit through a readiness to "adapt, refine and improve".
rmclaren@thecourier.co.uk