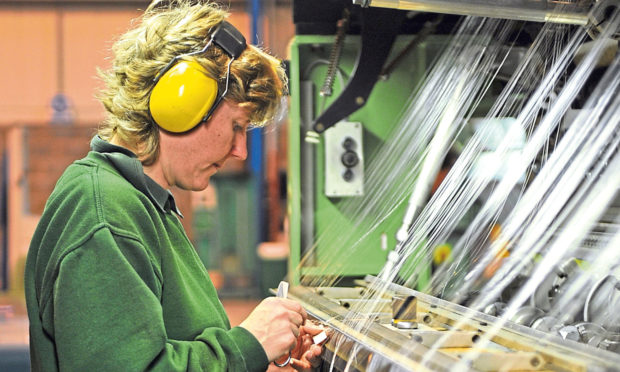 A slight increase in turnover at Fife-based technical textile firm Scott and Fyfe has failed to stop the company recording a pre-tax loss amid "toughening conditions".
Newly published accounts at Companies House show that turnover rose from £11.8 million in 2017 to £12.5m, an increase of more than 6% for the year ending December 31 2018.
However pre-tax profits fell from £32,000 in 2017 to a loss of £204,000 last year.
Director of the employee-owned firm, John Lupton, said: "The improvement programmes designed to bring significant and sustainable benefits over the coming years continue apace.
"This year has been another very active year with a number very positive outcomes emerging from a challenging operating environment."
Mr Lupton highlighted the increase in raw material costs on paper, polymers and glass which reduced gross margins for the firm to £3.4m, a fall of 6%.
He added: "The initial positivity surrounding new product lines into the flooring market was gradually replaced by growing evidence of toughening conditions, brought about by the emergence of low-cost Far East competition and very difficult high street trading conditions."
Mr Lupton described the market outlook as "uncertain", predicting lower margins and depressed demands.
However, positive sales areas were pinpointed in the report, with a renewed focus on innovation enabling the firm to capitalise on the opportunities in the industry to drive long-term value.
The company, based in Tayport, delivers products across a range of industries including aerospace, construction and marine sectors.
Staff numbers at the company increased slightly from 83 in 2017, to 86 last year.
jimillar@thecourier.co.uk