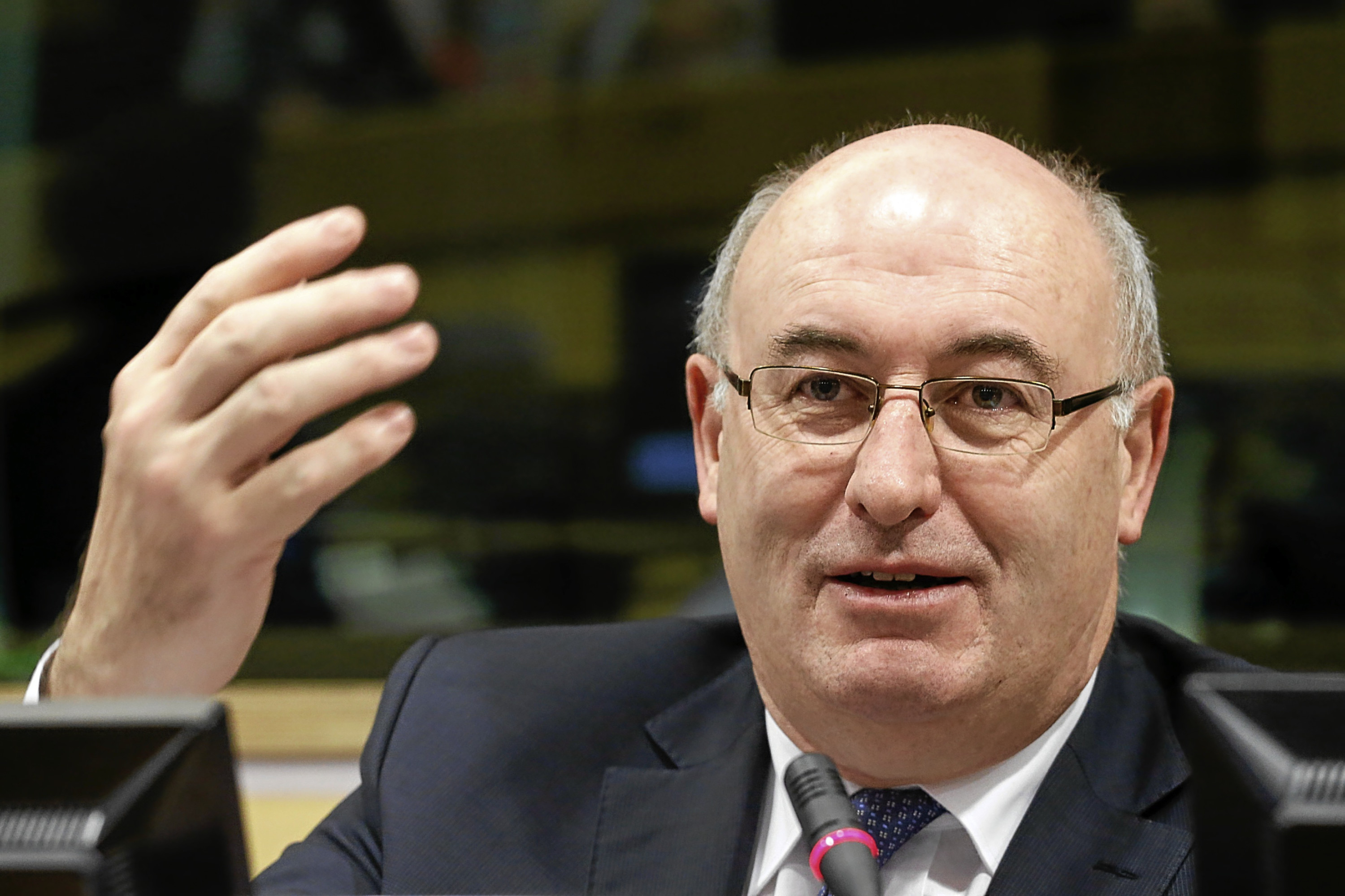 The EU farm commissioner, Phil Hogan, has claimed that six EU member states could be in a position to resume beef exports to China by the end of the year.
He was speaking during a visit to promote European farm produce, with China now second only to the US as a destination for EU food exports.
The six countries that Hogan believes could soon be exporting are the UK, Ireland, Netherlands, France, Belgium and Italy.
All have been inspected or are in the process of being inspected by Chinese veterinary officials.
The beef market in China has grown steadily, but to date direct suppliers have been limited to New Zealand, Australia and Uruguay.
Others, including the United States, have reached the Chinese market via Hong Kong.
Trade with Europe was banned in the early 1990s, because of BSE
The European Commission has confirmed that less than 40% of the aid package agreed for dairy farmers last September has been paid out by member states.
This is a surprise, given the disastrous state of milk prices.
But just 11 member states, including the UK and Ireland, have made payments.
This is down to administrative failings by member states, rather than to the money not being needed.
It has, however, undermined calls from some members of the European parliament's agriculture committee for additional support.
Phil Hogan said in response to those calls that it would be 'very difficult' for him to make a case when funding agreed nine months ago on an emergency basis had not yet been fully used.
The European Commission has confirmed that it has begun setting up the new meat market observatory.
Like its milk equivalent this will seek to improve transparency by making available production and price information for European and other markets.
Member states have until mid-May to nominate people for the board.
The new group will be chaired by the commission and will be divided in two, with one board responsible for beef and the other for pigmeat.
The challenge will be to overcome criticism of the milk market observatory that the information emerging is not sufficiently up to date to be relevant.
The EU intervention ceilings for skim milk powder (SMP) and butter have been officially doubled for this year.
This will only affect SMP since no butter has gone into intervention this year.
Instead traders have used private storage, when the EU subsidises butter being stored until the market improves.
It is hoped the doubling of the intervention ceiling will help put a much needed floor in the SMP market. That may happen, since there are faint signs of the global market settling.
The New Zealand Global Dairy Trade (GDT) auction price rose slightly this week.
This was the first time this year the price rose at two consecutive auctions, albeit by a combined, modest 7%.