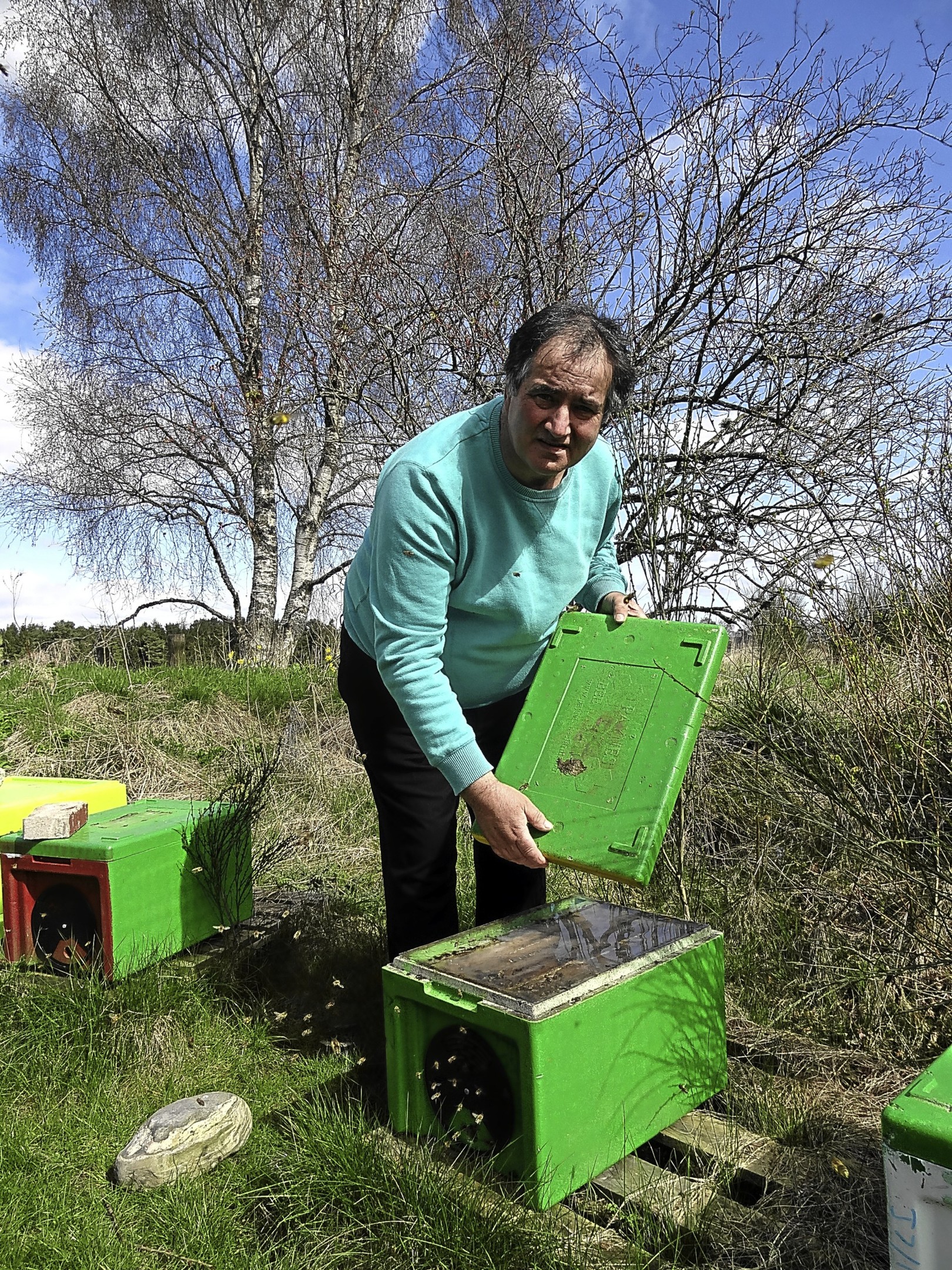 It is the time of year when hives of honey bees are being positioned on crops in time for the flowers to bloom and chances are the hives at the edge of oilseed rape fields in Perthshire and Angus will belong to Britain's biggest bee farmer, Murray McGregor, Denrosa Apiaries, Coupar Angus.
Murray has around 2,700 producing colonies, which have wintered at home but are now situated at 160 sites all over Scotland ready to spring into action when the rape blooms.
Bees and arable crops such as oilseed rape have been a controversial and emotive topic for a number of years now resulting in the EU imposing a two-year restriction on the use of neonicotinoids as seed treatment in April 2013.
However Murray, who is a past chairman of the Bee Farmers Association (BFA), is not convinced the chemicals were to blame for a decline in bees, and is worried that the ban may see farmers resorting to older, more damaging chemicals to protect their crops.
He said: "The general feeling among the 400 or so members of the BFA is that honey bee numbers are not in decline in the UK and the biggest risk by far to bees is the Varroa mite.
"From a bee farming perspective each generation of approved chemicals has been safer than the previous one and affords less risk to bees and other beneficial insects.
"The BFA, which is the voice of the professional bee keeper, was in favour of more research and did not support the moratorium."
Although many varieties of oilseed rape are self-pollinating now, bees still account for pollination of a significant minority of the crop and are beneficial to the farmer in terms of yield.
However the main advantage to the bee keeper of rape blossom is that it has a nutritious pollen which is good for the bees and allows the colonies to grow bigger and stronger in time for the all-important heather honey period.
Murray said: "The hives house about 5,000 to 10,000 bees when they go out but by mid-season the colonies will have grown to 30,000 to 50,000."
Honey production is even more weather dependent than arable farming and requires good weather to coincide with peak flowering.
Last year Denrosa only achieved about 3kg per hive from the oilseed rape because the weather cycle was wrong, while in a good year it can be triple that.
Heather honey is, however, the main crop, accounting for about 75% of the Denrosa production and Murray said the rest of the year is aimed at getting ready for the heather season.
Hives are situated in three main locations, in Perthshire, Deeside and the Cairngorms, and in an average year will produce 50 to 55 tonnes of honey or about 20kg per hive.
Heather honey is also worth almost twice the price of blossom honey at £7,000 to £7,500 per tonne.
Although Murray, below, is the biggest bee farmer in Britain, the name is not well-known as he has no brand.
All the Denrosa honey is sold in bulk steel barrels, but it is the product of choice for many well-known brands such as Duchy Originals.
A queen breeding enterprise allows Murray to sell queens and young colonies as a side line, but its main purpose is to produce gentle, hard-working bees for the commercial hives.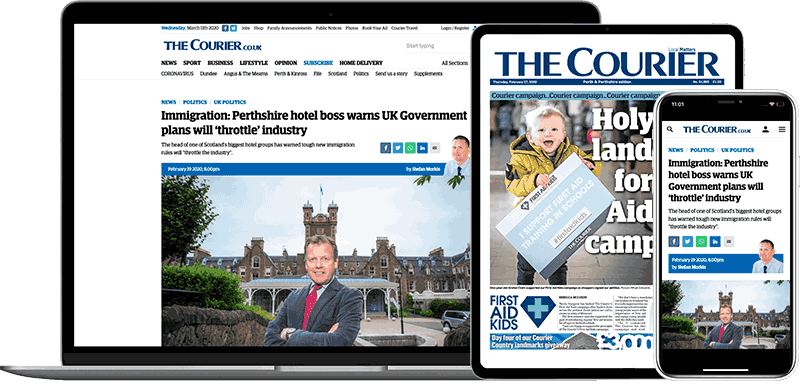 Help support quality local journalism … become a digital subscriber to The Courier
For as little as £5.99 a month you can access all of our content, including Premium articles.
Subscribe