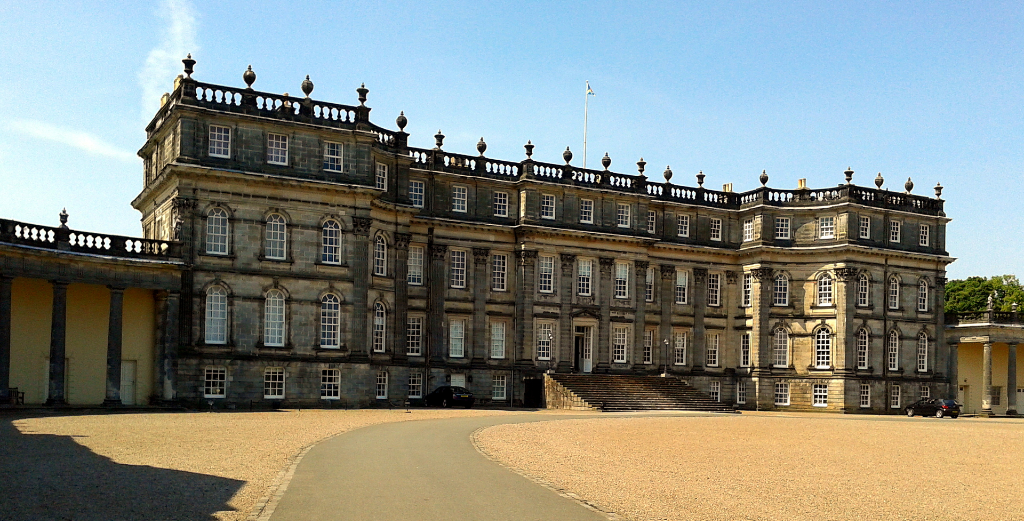 I have seen something sinister, and it has given me the collywobbles. It was a Saturday so, as you might imagine, we were on the roof of a stately home.
Perhaps I should explain. My friends and I had planned to visit a couple of historic houses in yonder Glasgow. This was at my instigation.
My weekends now consist of sitting aboot the hoose, and it struck me that I never, ever go anywhere. So, I phoned my pals and told them this and asked what they were going to do about it, and this is the solution up with which we came.
Unfortunately, it turned oot there was a big footer game taking place in the part of Glasgow we'd planned to visit, so we rescheduled a visit to Hopetoun House, near South Queensferry.
Another plan that had to be ditched was taking their swanky new sports car, as it turned out that, after a quick head-count, there were three of us.
The plan had been to bung the smallest in the back, as there are two seats there, but Lord alone knows why, as you'd have to be a Hobbit of stunted growth to wedge yourself in. Even then you'd have had to lie sideways.
So we had to take my sensible but speedy Volvo, which was fine, except that I'm not that good at the driving. That is to say, I'm better than 86 per cent of people, and better than all women, but I get distracted when people speak to me in the car – not used to it – and often find myself veering towards a telegraph pole or ditch.
However, we arrived safely at the impressive pile, with the last five minutes full of white-knuckled dread at the possibility of meeting an approaching coach on the narrow road by the shore.
Hopetoun House was terrific, with a lovely welcome at the ticket office and great guides when you needed them.
It transpired that scenes had been filmed here for a television series called Outlander. My researchers inform me that this is about kilt-wearing and time-travel. I see. Are they pulling my leg again?
Let me assure you I wasn't pulling your leg when I mentioned sinister collywobbles in my explosive opening sentence above.
Here is the scenario as best as I can describe it. At Hopetoun Hoose you can get on the roof and survey the surrounding countryside.
In the distance, an odd little beastie appeared in the sky. It was making a droning noise.
We thought it a kite at first, but it was travelling in a very linear fashion and, shortly, it headed for us. Closer and closer it came, the droning noise getting louder, until we could make out that it had a wee body and thin, metallic legs.
It was … a drone. It hovered above the building, and I felt I'd just entered a dystopian sci-fi future where sinister authorities were spying on us.
I think it was filming for a function. But how discombobulating it was. As a former air cadet, I'm fascinated by all flying things, but am somewhat happier when they have people in them.
Still, no harm done and, in a way, I found it exciting. However, the continuing nightmares may require counselling.