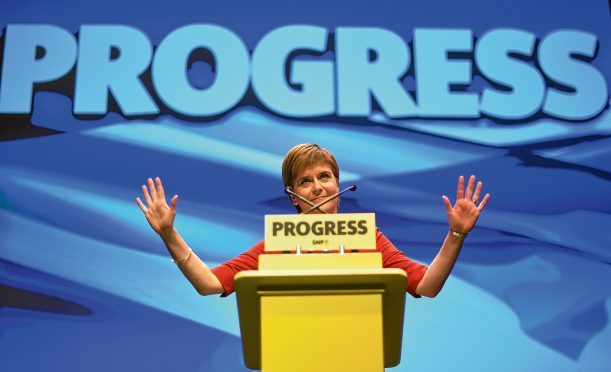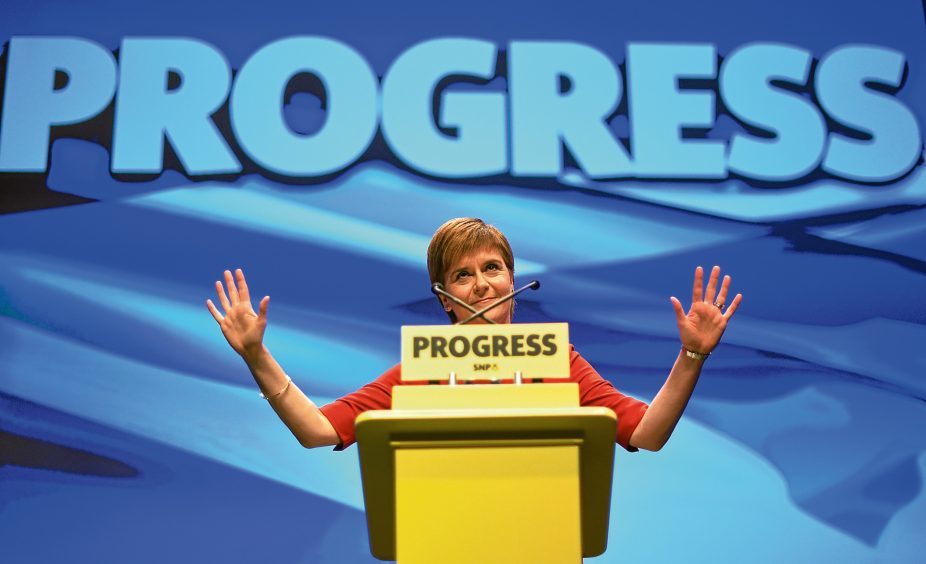 With Brexit negotiations on a knife edge it seems irrelevant to bring up the subject of Scottish independence – again. But the link between leaving Europe and leaving the UK is made ad nauseam by the nationalists, so link them we must.
Further attacks on the leadership of Nicola Sturgeon have come this week from Jim Sillars, a former deputy leader of the party, and from former SNP justice minister Kenny MacAskill.
Sillars is more personally brutal, suggesting the First Minister survives in her post only because there are no viable alternatives.
He has been a regular critic of the current regime, with much of his disapproval focused on Sturgeon trying to make a case for independence on the back of Brexit.
Sillars, along with around half a million separatists, voted to leave the EU, and he believes the SNP's pro-EU stance has cost the independence movement valuable support.
Meanwhile, MacAskill, who is becoming increasingly outspoken against his one-time colleagues, said Sturgeon had been "rash" earlier this year to push for an early second independence vote.
He told BBC Radio Scotland that a new ballot on the constitution was unlikely before 2021, which is when the next Holyrood elections will be held.
And, of course, the SNP may well not have a majority after that. Both the nationalist veterans agree that it is pointless to focus on secession now.
"At the present moment the omens are not good and we're better just getting on making Scotland a better place," said MacAskill.
One way to make Scotland better is to work towards a Brexit deal that benefits the country. This would necessitate a volte face from Sturgeon as she has so far seen Europe only as a tool to forward her separatist ambitions.
But what if she accepted the advice of her old guard – that independence be put on the backburner – and decided instead to deploy SNP influence more positively?
There are several channels to do so. The intergovernmental joint ministerial committee meeting on Monday, involving Scotland, Wales, Northern Ireland and Westminster, reportedly laid the ground for future Brexit talks between Sturgeon and Theresa May.
The gathering was described as "very constructive" and "successful" by Cabinet minister Damien Green, who insisted Sturgeon had dropped her constant refrain that the UK's Brexit bill was a "power grab".
Although this was later denied by Mike Russell, representing Scotland, there is perhaps more hope than there was before the meeting that the SNP might give its consent to the bill, which will transpose all EU law into UK law.
Scottish Secretary David Mundell was certainly upbeat: "We've got a good understanding of the concerns which the Scottish Government want to feed into the negotiation process and we've got a basis for continuing this type of dialogue going forward. It's a major step forward."
Grown-up debate
Just by being at the table, Scotland has more clout than it has had up to now, bleating from the sidelines.
Another option in this more grown-up political game would be to throw the SNP's weight behind emerging cross-party opposition to a "no deal" Brexit. This is what May's government proposes as a worst case scenario – exit with no trade agreement in place before the Article 50 process starts in 2019, a result that would undoubtedly harm Scotland's interests.
The fact that it is Labour's Maoist shadow chancellor John McDonnell spearheading the opposition to "no deal" does not seem to have put off MPs on the other side of the political spectrum. Remain Tories are said to be in favour of a rebellion and prepared to join Labour ranks to fight off such a disastrous outcome.
Two Labour MPs were joined by Conservative elder statesman Ken Clarke and the Green leader Caroline Lucas in an amendment to the EU bill, urging a longer transition period on the current trade terms.
This is something the SNP, in Westminster and in Edinburgh, could back. The other parties in Holyrood are Remainers and may be persuaded to form a Scottish Parliament bloc if the SNP abandoned its independence drive, at least until the terms of Brexit have been concluded to everyone's satisfaction.
Sturgeon could marshal quite a formidable force behind her, with nearly all MSPs (bar the odd pro-Leave nationalist) and her 35 MPs in Westminster, and bring, for once from Scotland, a serious dimension to Brexit deliberations.
May would find it difficult to ignore such a broad coalition, and possibly draw strength from it to battle her own hardliners.
It would mark the first time the SNP had done anything really useful in London since winning numerous seats two general elections ago, and the first time it had strived to make Scotland a better place. And it might rescue what's left of Sturgeon's reputation and, failing that, her legacy.