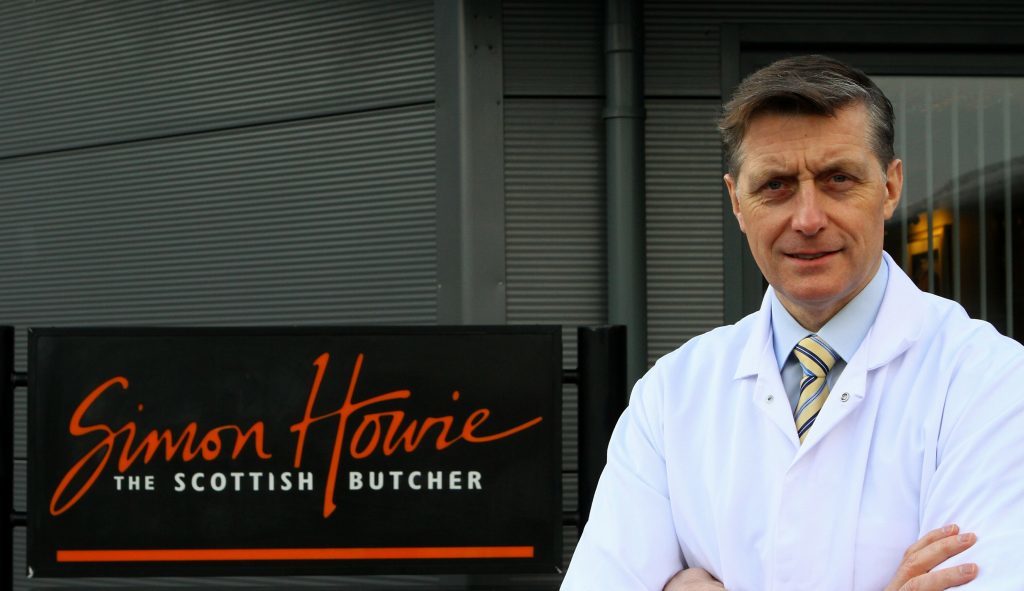 Did you know that one in every three haggis bought from a supermarket last year was a Simon Howie haggis? Or that the Simon Howie Original Haggis has been named the world's best-selling haggis, outselling the two other best-selling brands combined?
The man himself is justifiably proud of these achievements but is at pains to point out that the company's success over the past 30 years is down to the dedication of his talented team, many of whom have been with him for much of that time.
With his own shops in Perth and Auchterarder and a lead supplier of supermarkets, top hotels and restaurants, you might expect Simon to be putting his feet up these days but being hands-on is meat and drink to the 49 year old. And it's true to say he has never lost sight of his roots – his factory and production kitchen are based at Millhouse Farm in Dunning, the farm he grew up on.
"My parents were dairy farmers, and I knew that farming was a tough gig so I set my sights on becoming a butcher," he explains.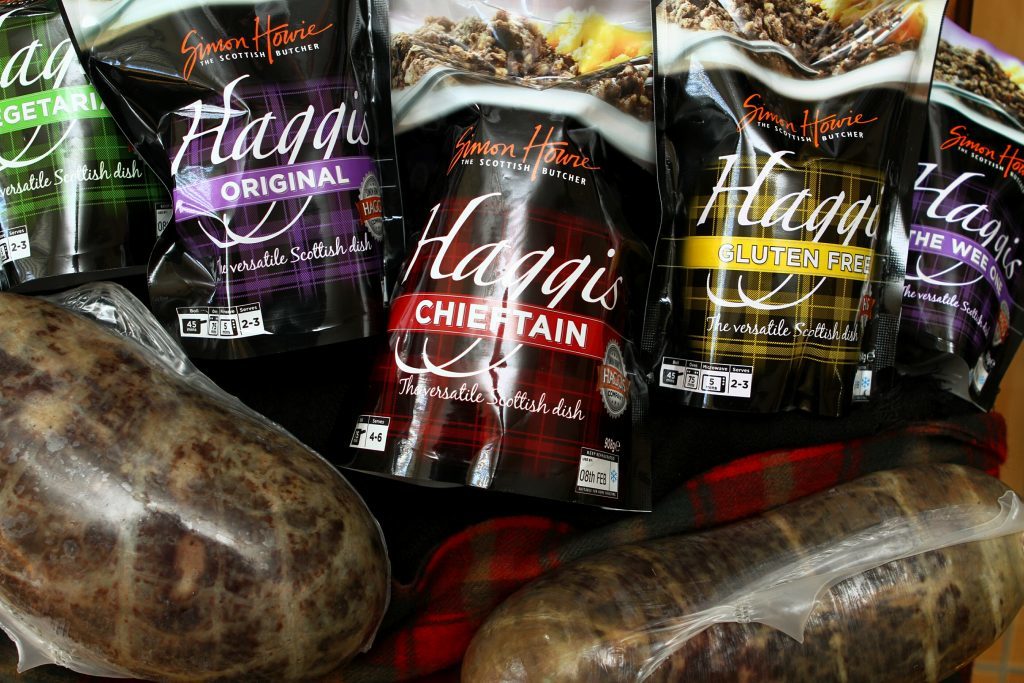 "I got a job as a Saturday boy in Dick Rattray's butcher's shop in Perth never thinking that one day I would own it," he smiles.
"I found I really liked the trade, the people, the environment and in 1987, when I was 19, I opened my own shop in Dunning. My first employee was Jim Park and he's still working with me today."
With a workforce of around 100, January is a busy time for Simon. We sell around half a million haggis in the run-up to Burns Night, which is around half of our annual production," he explains.
The award-winning haggis – a gluten-free variety is also available – is made from lamb and beef offal, oats, barley, onions and seasoning, with all ingredients sourced from Scottish suppliers.
"The meat is minced, the cereals and seasoning are added in, and then it's bound together with water," explains Simon. "Next the mixture extruded through the filler into its skin before being clipped at both ends and steamed at 82 degrees C for two hours. Once cooled it's ready for dispatch."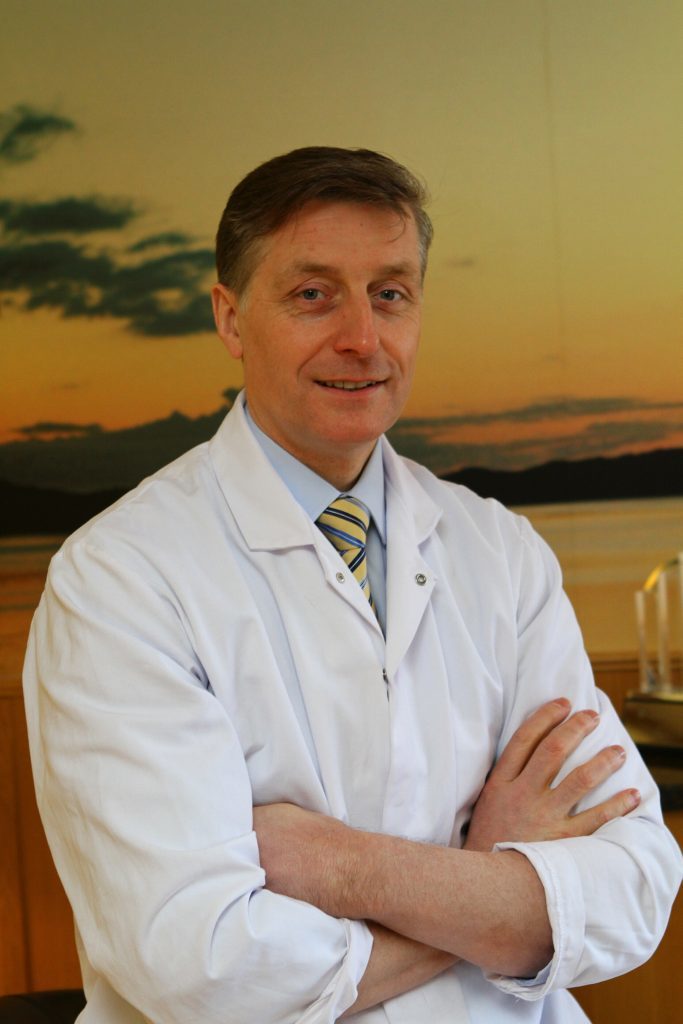 Simon's product range includes anything and everything from soup, sauces, sausages and black pudding to prime cuts of beef, chicken, venison and lamb. His shop in Perth has won best butcher in Scotland five times and the best in Britain once.
But he is refreshingly modest about his success.
"The staff are a major part of that success," he says. "Having a talented team behind the business keeps me motivated and helps keep us one step ahead of our competitors," he says.
"I love the diversity of the job and knowing that customers trust the brand. We know that we've correctly sourced and handled the products and we're proud that we more than satisfy customer expectations."
A typical day will see Simon chatting to the production team and then finding out from the sales team what's coming up in the way of promotions. From the technical department to the finance side of things to lending a hand on the factory floor he's there to ensure everyone's happy and that "everyone's hearts and minds are in unison".
2017 is an exciting year for the team as they hope to break away from using animal gut for their sausage casing and launch their new vegetable casing. Simon also hopes to break further into the English market.
"At the moment around 70% of our sales are in Scotland and 30% in England," he says. "We'd like to turn that on its head – obviously without losing any Scottish sales," he laughs.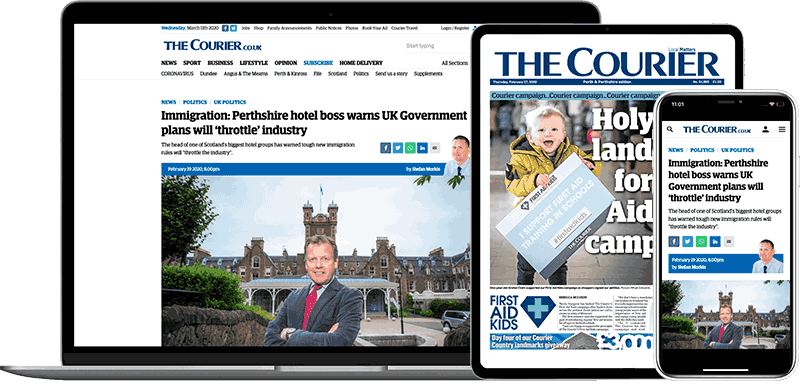 Help support quality local journalism … become a digital subscriber to The Courier
For as little as £5.99 a month you can access all of our content, including Premium articles.
Subscribe