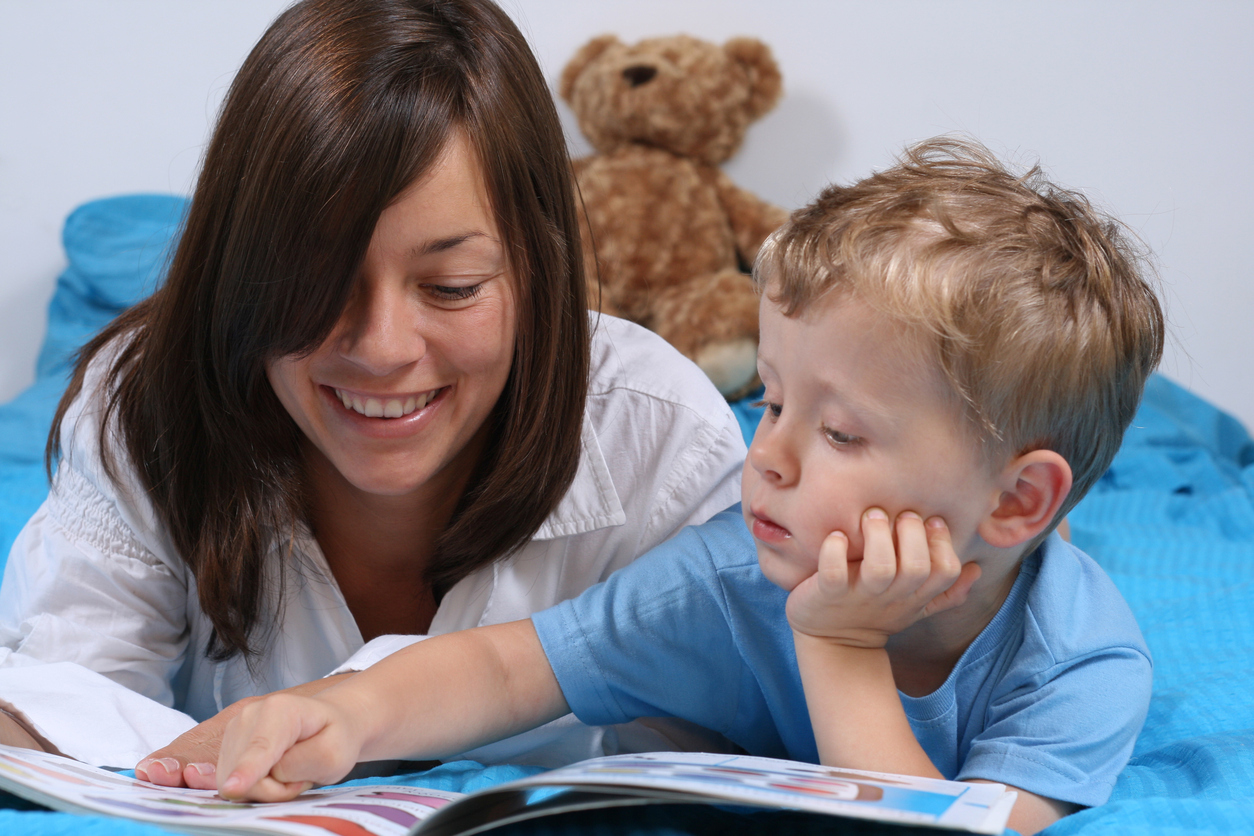 For a child, being read a bedtime story is the loveliest thing, strengthening the bond between parent and child, and helping a wee one's development.
But if you're running out of books to read, then why not try the Bedtime Story Finder, a free interactive tool built by The Sleep Matters Club (part of Dreams bedstore) and charity The Reader to help parents find the perfect bedtime stories based on the interests, age and learning level of their children.
Armed with a list of suitable books, the parent can then search a list of local libraries.
From the homepage, parents can select a key stage, or as many interests as they want. From the 150 books on offer, the tool will filter out irrelevant books as more options are selected, leaving only the perfect bedtime stories for their child.
"Being read to as a child has a huge positive impact on the mental development of a child," says Brett Janes, an editor with The Sleep Matters Club.
"According to UNESCO: 'Reading for pleasure is the single most important thing that will make a child successful in life,' and that expands beyond the benefits of leaning to read at a young age," he
The Sleep Matters Clubhad previously worked with authors including Children's Laureate Michael Rosen, author of We're Going On A Bear Hunt, to bring to light the importance of bedtime stories to children.
To explore the importance of bedtime stories further, they contacted The Reader, a UK charity that promotes reading to children, with the concept of The Bedtime Story Finder who were delighted to join in.
So how does it all work? "Simply go to the website and select the categories you or your child enjoys most," says Brett.
"With titles for babies, toddlers and schoolchildren through to Age Doesn't Matter (timeless classics) can find the books most suited to you.
"Then click on a book for a short blurb description and follow the link within each book to find it at your local library."
And if you think The Reader has missed a book that deserves to be there, you can add your suggestions.
www.dreams.co.uk/sleep-matters-club/bedtime-story-finder/
clindsay@thecourier.co.uk
Did you know…?
A scientist has developed a book that sends children to sleep in minutes. Created by Swedish behavioural psychologist Carl-Johan Forssen Ehrlin, The Rabbit Who Wants To Fall Asleep claims that it can send any child to sleep.
The ideal bedtime for your child is dependent on age, as teenagers will need significantly less sleep than newborns. Babies should get 12-18 hours of sleep, while teenagers need no more than 10 hours.
It's important to make sure your child's bedroom is at the right temperature – that's 18.3 C according to the experts. .
While some parents may want to give their children extra light to allay their fear of the dark, too much light is counterproductive to natural body rhythms that trigger sleep.
If you are having trouble getting your baby to sleep, why not try gently rocking him or her while playing white noise like the washing machine?
To help with an older child's sleeping woes, it could be useful to try relaxation techniques. You can download them from www.innerhealthstudio.com or www.stressfreekids.com
Facts from www.dreams.co.uk