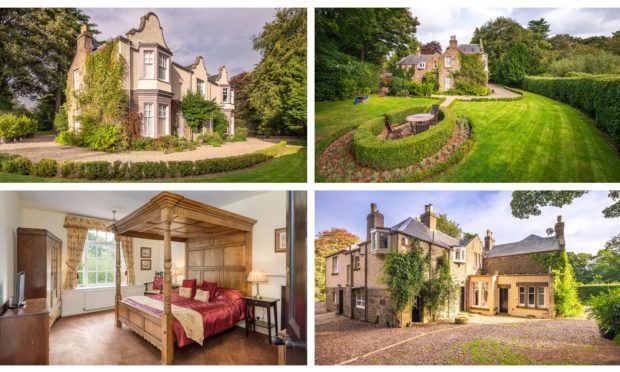 An arched stone bridge leaps between a band of woodland over the Dighty Burn.
The dirt track winds past a dilapidated lodge house on the burn's edge and a ruined mill to deposit me on the driveway of Balmuirfield House.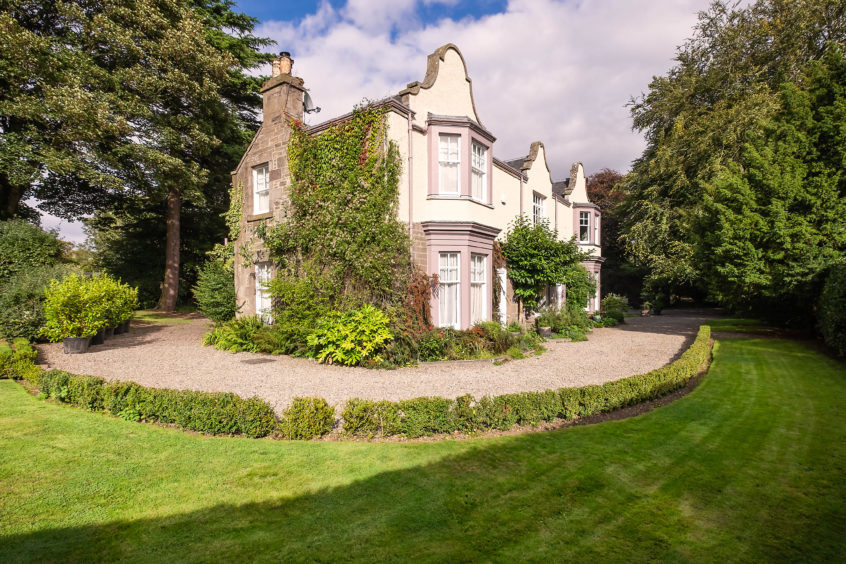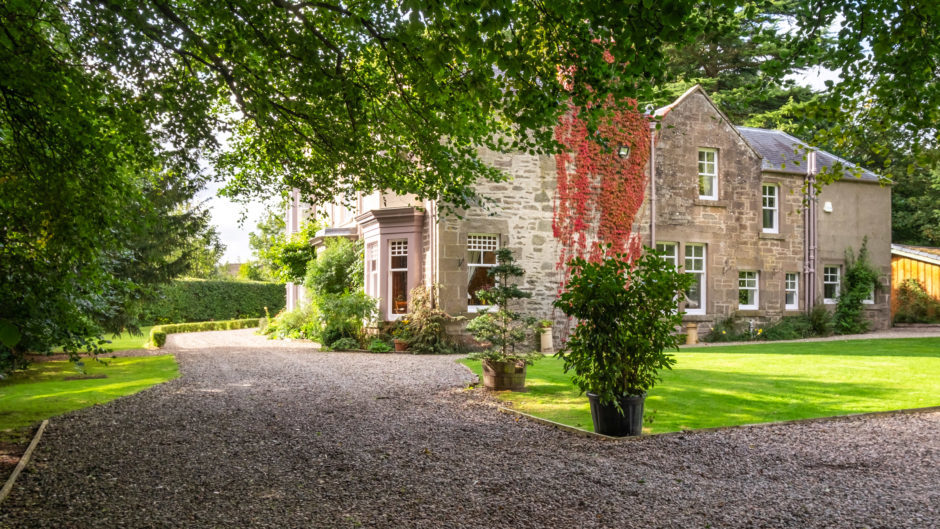 Standing on its lawn with the mature trees turning purple and ochre above my head, it's difficult to believe I was driving through the Kirkton area of Dundee just a few seconds ago.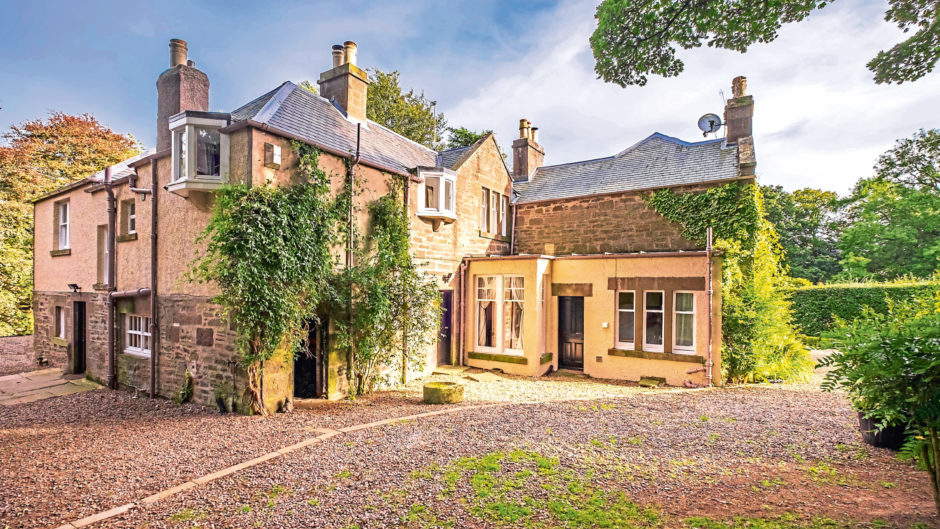 Stuart Clark greets me at the door. "A lot of people who have lived in Kirkton all their life don't know this house is here," he smiles. "It's our little secret."
Completed in 1904 and originally a dowager house, Balmuirfield House was part of the Balmuir Estate.
At one time a pair of ponds occupied part of the garden beside the house – Stuart has an old postcard showing a guest boating with the house in the background.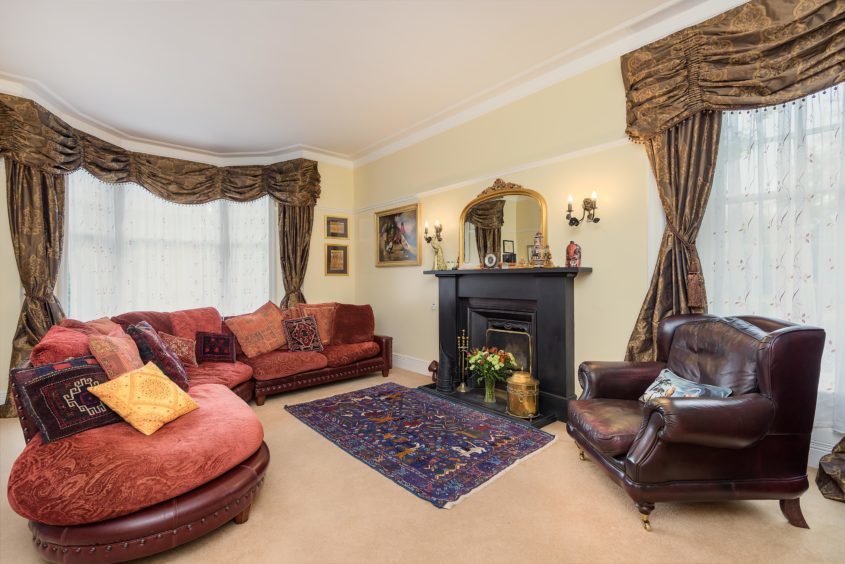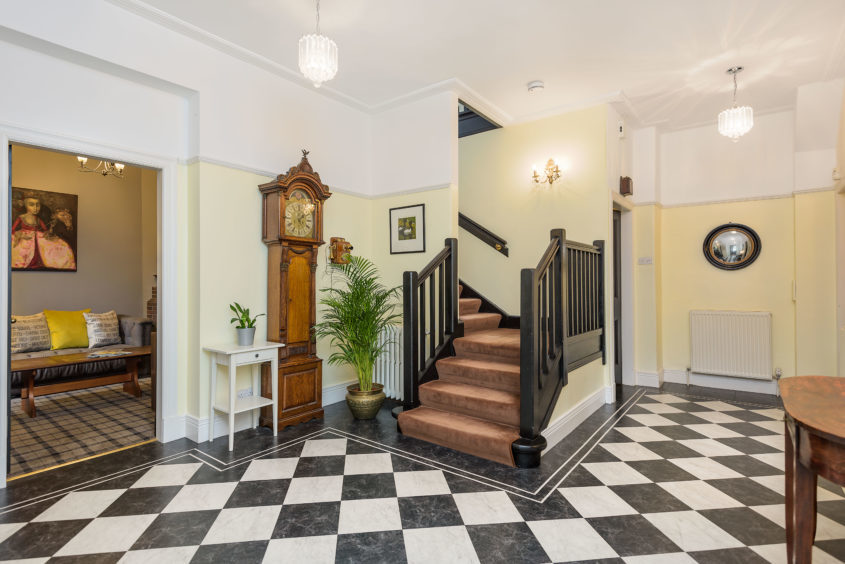 The ponds were fed by the Dighty via a lade that also powered the mill house. The lade still exists and so the ponds could conceivably be reinstated. "You could even install a hyro power scheme to generate electricity," Stuart says.
The house is already ahead of the game when it comes to renewable energy. A building in the garden houses the biomass boiler Stuart installed in 2014.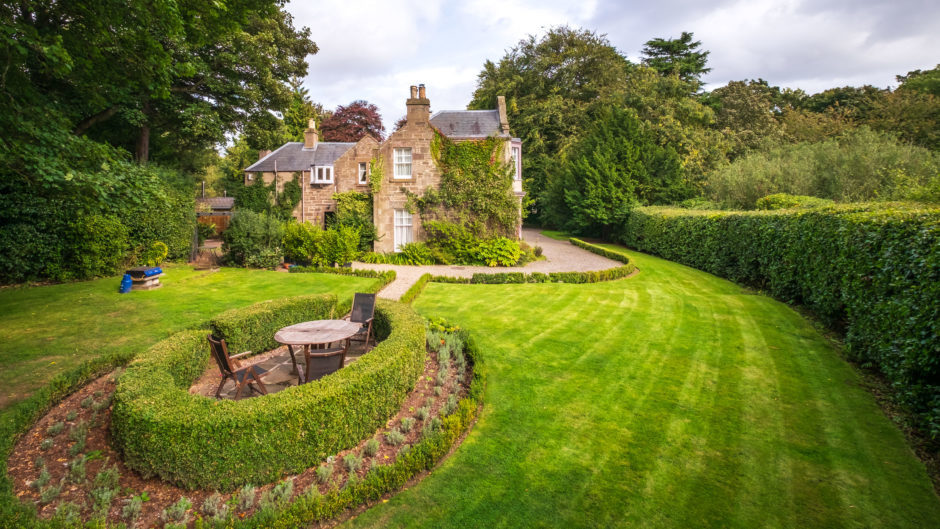 "It still has three years to run on the Renewable Heat Incentive Scheme, which brings in just shy of £10,000 a year," Stuart explains.
"So whoever buys the house will get around £30,000 from it."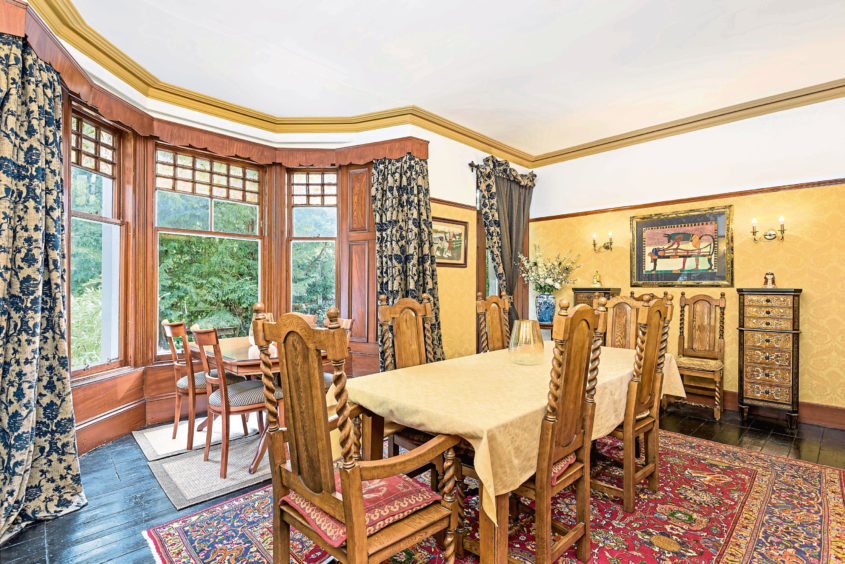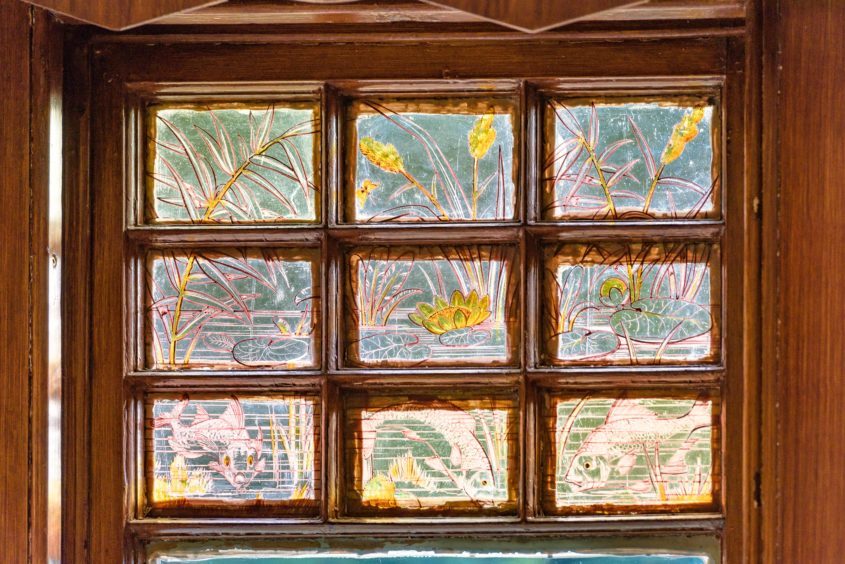 Stuart (45) and his wife Morag (51) bought Balmuirfield House nine years ago and have run it as a bed and breakfast.
The front section of the house has a large drawing room, a cosy sitting room with open fire, and a dining room.
The kitchen is dominated by a huge Aga, and there's a family room off as well as a small sitting room.
Upstairs are seven bedrooms, including four en suites. Stuart and Morag live there with their seven-year old daughter Jessie and their three friendly German shepherds.
"We live at the back of the house and the en suite front bedrooms are for guests," Stuart continues.
"It's a very flexible house, though. You could keep it as a B&B or you could easily use it as a family home."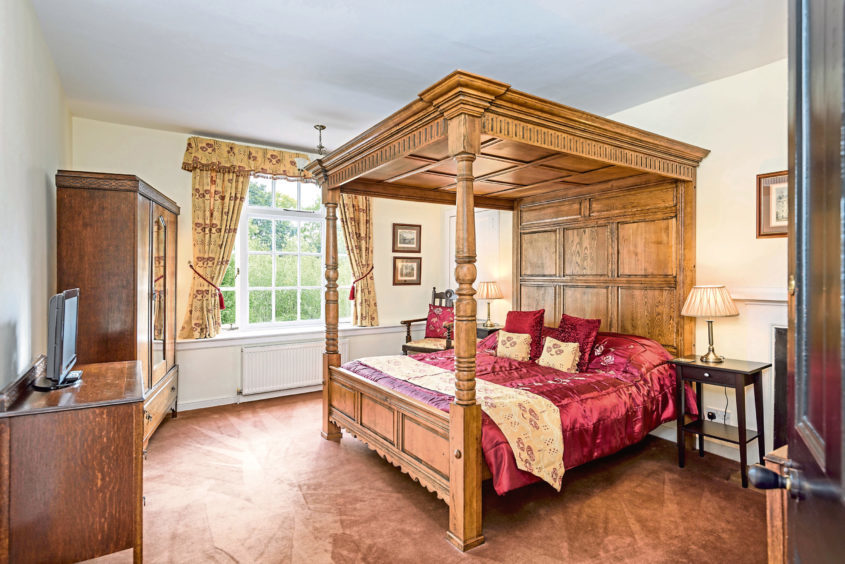 The gardens stretch to almost five acres, with lawn wrapping around the house. The Dighty Burn flows through the garden past the former lade and ponds, and an area of woodland means they're never short of wood for the numerous open fires.
Having run the guesthouse for nearly a decade, and with many years in Aberdeen's hotel trade before that, the couple are planning to take a break and enjoy some travelling.
"I don't know where we'll go next," Morag says. "But that's what makes life an adventure."
Balmuirfield House, Dundee is on sale with Galbraith for o/o £525,000.