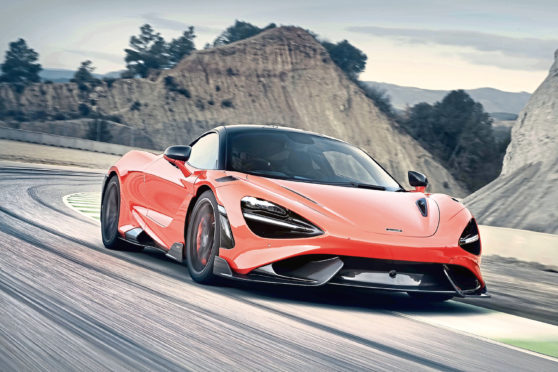 When people ask me what the best car I've driven is I often answer the McLaren 720S.
With 720hp, it's the most powerful. It's wonderful to drive. And it's one of the few supercars I've driven that comfortably accommodates my 6ft 5in frame.
So I'm happy to report McLaren has developed a car that's even faster and more powerful.
The 765 LT has – you guessed it – 765hp, an increase of 45hp over the hardly under-endowed 720S.
It'll do 0-62mph in 2.8 seconds and 0-124mph in 7.4 seconds – that's 0.1 and 0.6 seconds faster. Top speed is 205mph.
Almost everything that can be is carbon fibre to save weight, and the carbon ceramic discs are cured for seven months to.
Only 765 of them will be built at a yet to be disclosed price.