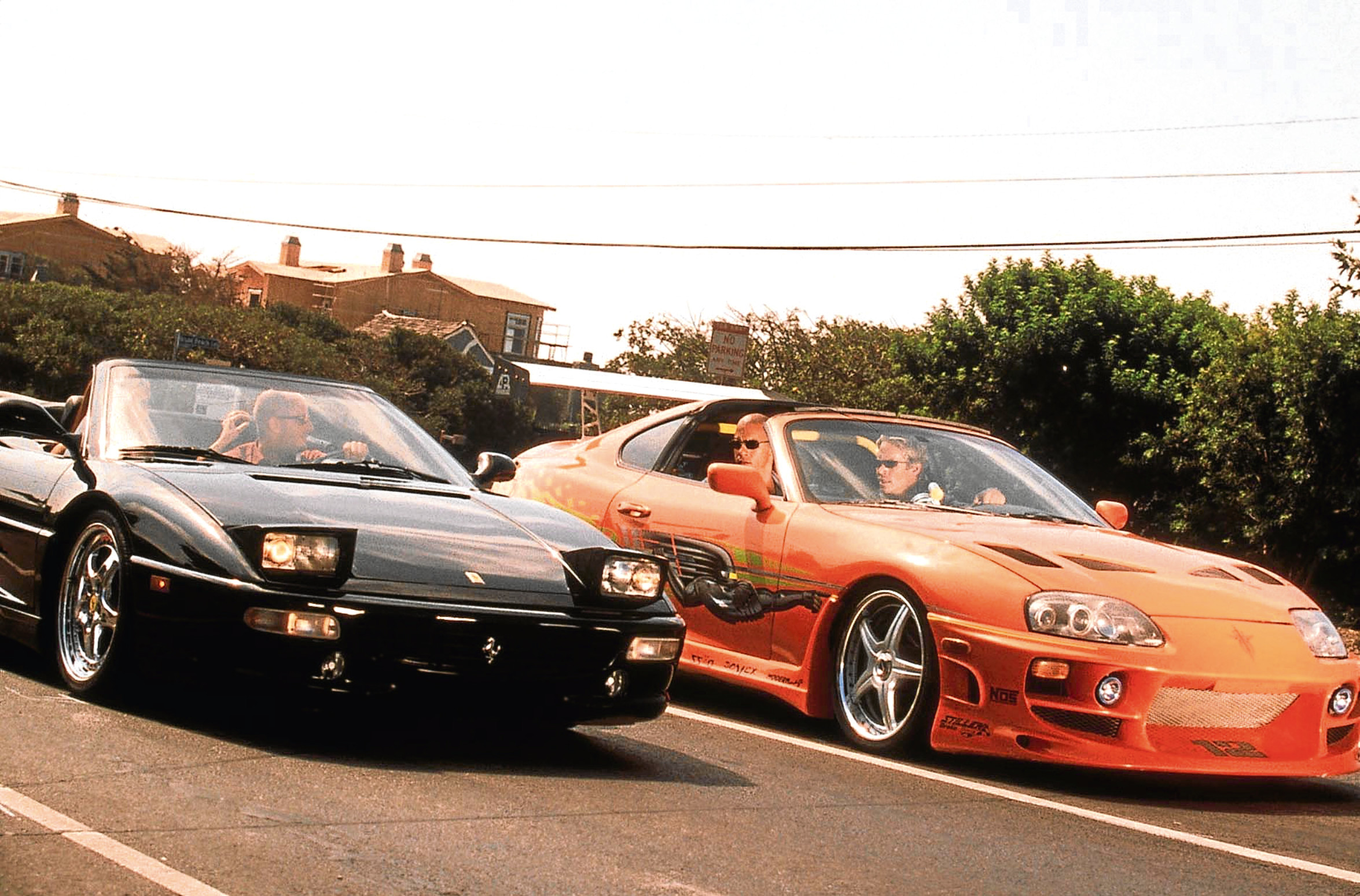 Vin Diesel, the late Paul Walker, Dwayne "the Rock"Johnson and their compatriots have racked up a fairly monstrous bill over the course of The Fast and The Furious franchise.
Enterprising loss adjusters at insurance company InsuretheGap watched all 13 hours and seven movies of the high-octane, testosterone driven film series.
They estimate that the total bill for the damage caused during the drivers' turbocharged rampages amounts to a whopping £419 million.
According to their sums, 169 normal cars were damaged, with another 142 destroyed utterly. No less than 37 "special" vehicles, including a helicopter and a tank, met their end. A total of 53 buildings were damaged and 39 destroyed.
The most expensive single car that met its end was the Lykan Hypersport, with a value of £2.8million.
The heroes were the villains when it came to causing destruction, with the goodies racking up a bill of £261 million while the bad guys only wiped out £158 million of cars and structures.
With the eighth film, The Fate of the Furious, opening this weekend, the insurance experts are highlighting the more serious fact that one in five British drivers have written off a car – nearly a quarter of them in their first year of driving.
Writing off a car can be very expensive as insurance companies will only pay the value of the car at the time of the incident and not what it was bought for.
Of those who had their car either written off or stolen, 90% claimed on their insurance, estimating that they lost on average £3,295.
InsuretheGap director Ben Wooltorton said: "Drivers face losing an asset worth thousands of pounds as their motor insurance policy is only likely to pay the current market value of the vehicle, rather than the amount that was paid for the car.
"If your car was bought on finance, you could even end up with less money from your insurer than you need to settle the loan."