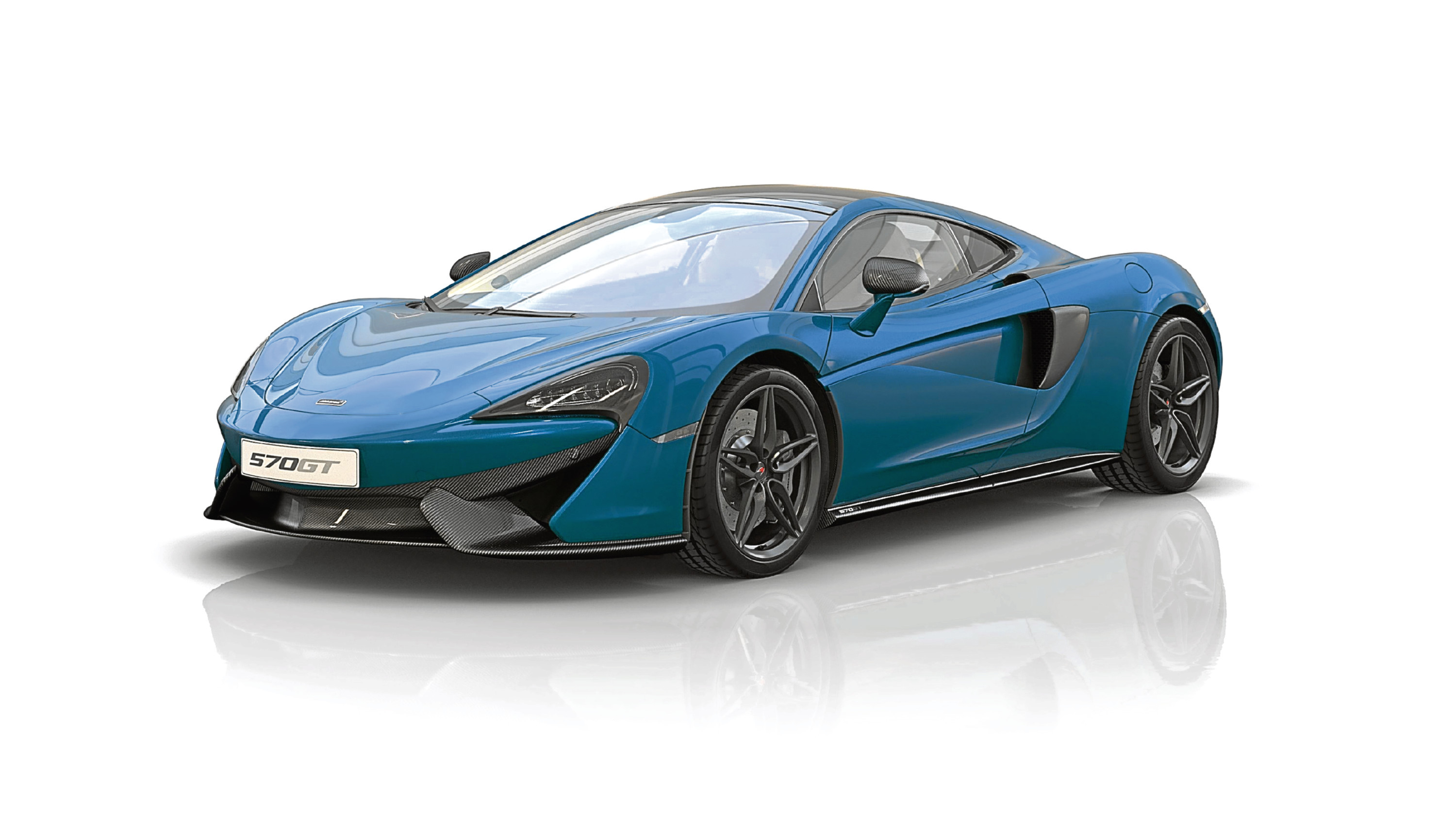 McLaren has revealed the 570GT Commemorative Edition, a low-volume version of its exciting GT car.
Built to celebrate three years of operating in China, just three examples of the special edition will be built.
It is painted in Pacific Blue – the GT's launch colour – and comes with a carbon-fibre rear bumper, wing, front splitter and door skirts from McLaren Special Operations.
The majority of upgrades are on the interior, which has been transformed by McLaren Design. The upholstery has been trimmed in black and cream Nappa leather, while the rear luggage area has received the same treatment.
Further upgrades include a black steering wheel, nose lift to help with speed bumps, a rear-view camera and a 12-speaker audio system from Bowers & Wilkins.
The 570GT Commemorative Edition remains mechanically unchanged from the standard car, so the mid-mounted 3.8-litre V8 engine will produce 562bhp.
Meanwhile, how much do you pay your mechanic? New research has discovered the highest hourly labour rate in the UK is £234 an hour. That's for a specialist sports car manufacturer in Reading.
The research, carried out by motoring service company motoreasy, analysed more than 6,000 garage all over the UK.
It found the average rate paid for a mechanic is £67 an hour.
Surrey is the most expensive place to have work done to your car, with an average hourly rate of just over £81. At the other end of the scale, Selkirkshire has the cheapest average at £49.69, followed by Shetland and Inverness at £53.25 and £55.81. It might just be that I'm getting older and remembering the prices of yesteryear but all of these strike me as a bit on the steep side.
The cheapest rate the study could find was £36 an hour, offered by an independent workshop in Manchester.
Do you know any Courier Country garages that charge less (or more) than these rates? If so, write in.
jmckeown@thecourier.co.uk