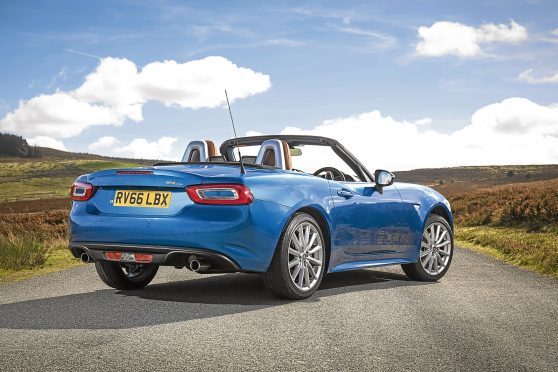 Mazda's MX-5 is the world's best selling roadster by a long chalk for good reason. Beautifully built, as reliable as they come, affordable and fantastic to drive , it's a car that ticks all the boxes.
The only problem is they're so successful the chances are at least a couple of people on your street own one already.
If you want much the same thing but with far greater scarcity value, consider this: the Fiat 124 Spider.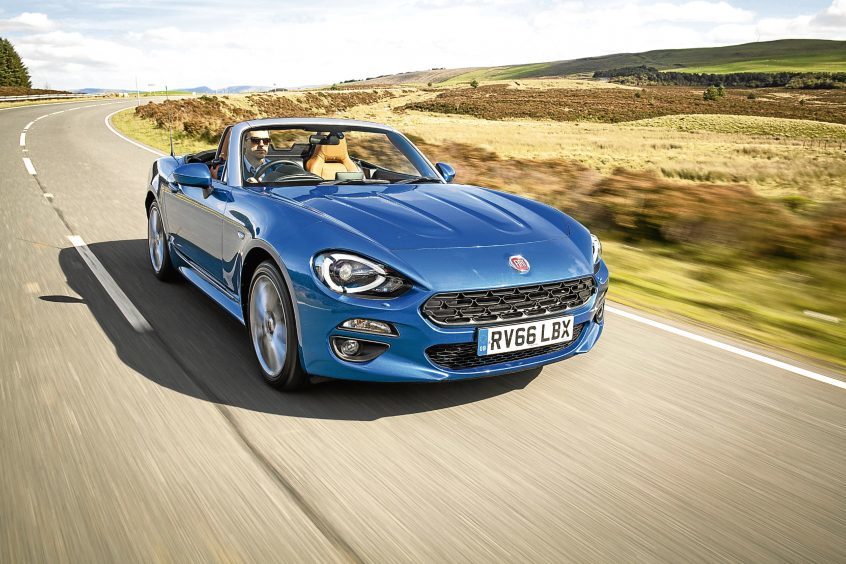 Thanks to a collaboration with Mazda, under the skin it is, to a significant degree, an MX-5.
It uses the suspension and chassis from the current MX-5, along with the gearbox from the previous generation of the car. The interior is also virtually identical, with the same switchgear and infotainment system.
Two major differences separate the Japanese and Italian cars. The 124 Spider has its own very distinctive styling, and Fiat has used its own engine – a turbocharged variable valve unit borrowed from sister company Alfa Romeo's Giulietta. The Alfa-sourced engine is de-tuned from 170bhp in the Giulietta to 140bhp in the 124 Spider.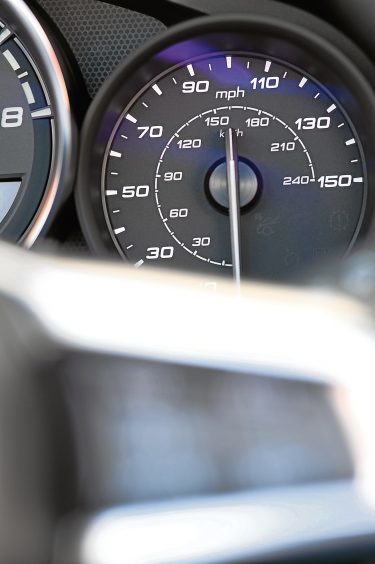 The two-seat Fiat's a much lighter car, of course, so performance is brisk – 0-62 takes 8.5 seconds.
As is the case with its MX-5 counterpart, the Fiat's fun factor is measured in far more than mere numbers. Lightweight, agile and beautifully balanced, it's responsive and nimble.
Even though it was a cold December day, the sun was out so in the interests of thorough journalism I dropped the hood. This is done by undoing a clasp, which takes one hand, then pressing a button and letting the electric motors do the rest.
Air flows nicely over the top of the car rather than into the cabin. With a hat and gloves on I was toasty enough cruising round Dundee even with the car's thermometer registering freezing.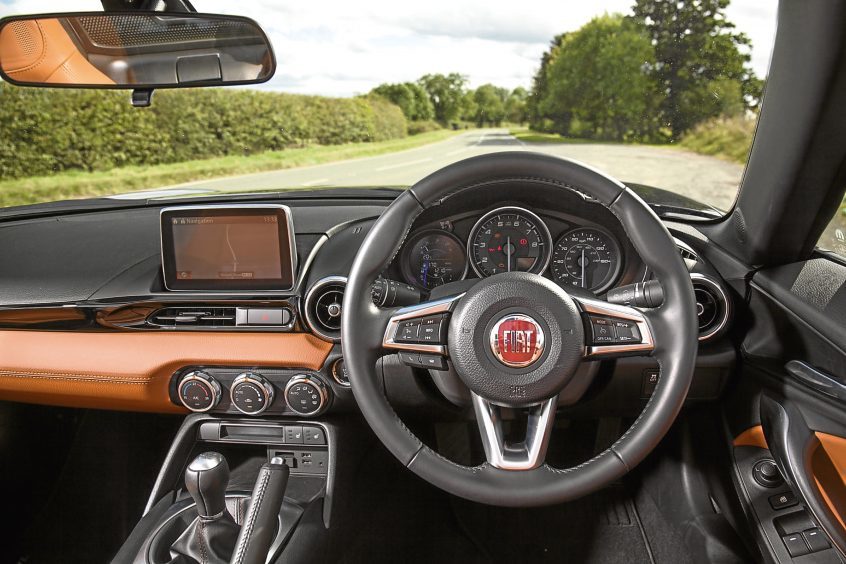 No one expects a two seater roadster to be particularly practical. The cabin is good for people up to around six foot or a little over and there's room in the boot for a couple of weekend cases.
The MX-5 has a great record for reliability and there's no reason Fiat's take on it shouldn't be the same. Prices start around £21,000 and my top spec Lusso Plus model cost just over £25,000, which is hardly bank-breaking for a sports car.
Whether you prefer this to the MX-5 is a matter of personal taste. The driving experience is nearly identical so it comes down to whether you prefer the Mazda's modern looks or Fiat's retro lines.
Price:
£25,050
0-62mph:
7.5 seconds
Top speed:
134mph
Economy:
44.1mpg
CO2 emissions:
148g/km