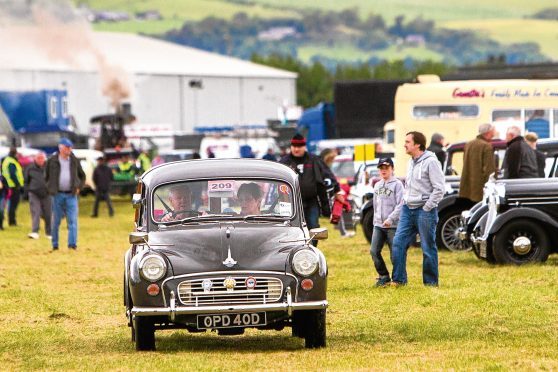 Dundee is the safest place to be a classic car owner, according to new research.
A study by specialist insurer ClassicLine found drivers of classic cars in Dundee are the least likely to be involved in a traffic accident.
In fact, classic car owners in Scotland fare very well when out on the open road, as six out of the top 10 UK postcodes with the lowest accident frequency are north of the border
The safest classic car motoring areas in Scotland are Dundee, Paisley, Kilmarnock, Galashiels, Kirkcaldy and Aberdeen. In England it is Cornwall and Devon, while in Wales it is Llandudno.
Meanwhile, classic car owners in the busy streets of London are most likely to suffer a motoring prang, specifically in the NW, N, E and W postcodes.
Ian Fray, managing director at ClassicLine Insurance, said: : "With its high congestion, it is perhaps no surprise that you are most likely to be involved in a motoring accident in a classic car while driving in London."