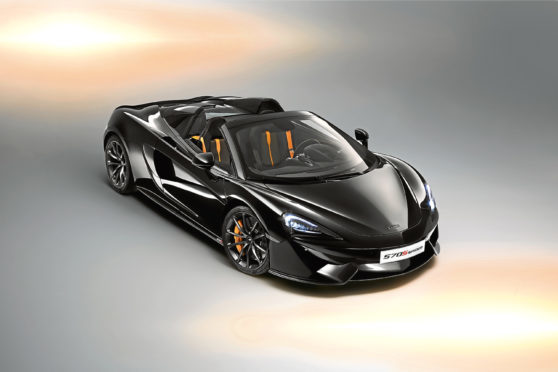 In the fortunate position to be able to afford a McLaren?
Then you'll be interested to hear the British supercar maker has souped up its 570S Spider range.
The drop top sports car is now available with five Design Edition versions.
Buyers choose from Silica White, Storm Grey, Vermillion Red, Onyx Black or Vega Blue body colours then pick a finish that either emphasises the Spider's sports appeal or enhances its luxury.
There's a huge range of customisation options, ensuring you're never likely to see two completely identical McLarens on the road.
Although you still need deep pockets, McLaren says the special editions make financial sense as they cost less than choosing the same finishes from the options list.
The Design Edition packages add between £8,100 and £10,700 to the McLaren 570S Spider's start price of £164,750.
Order books are open now.