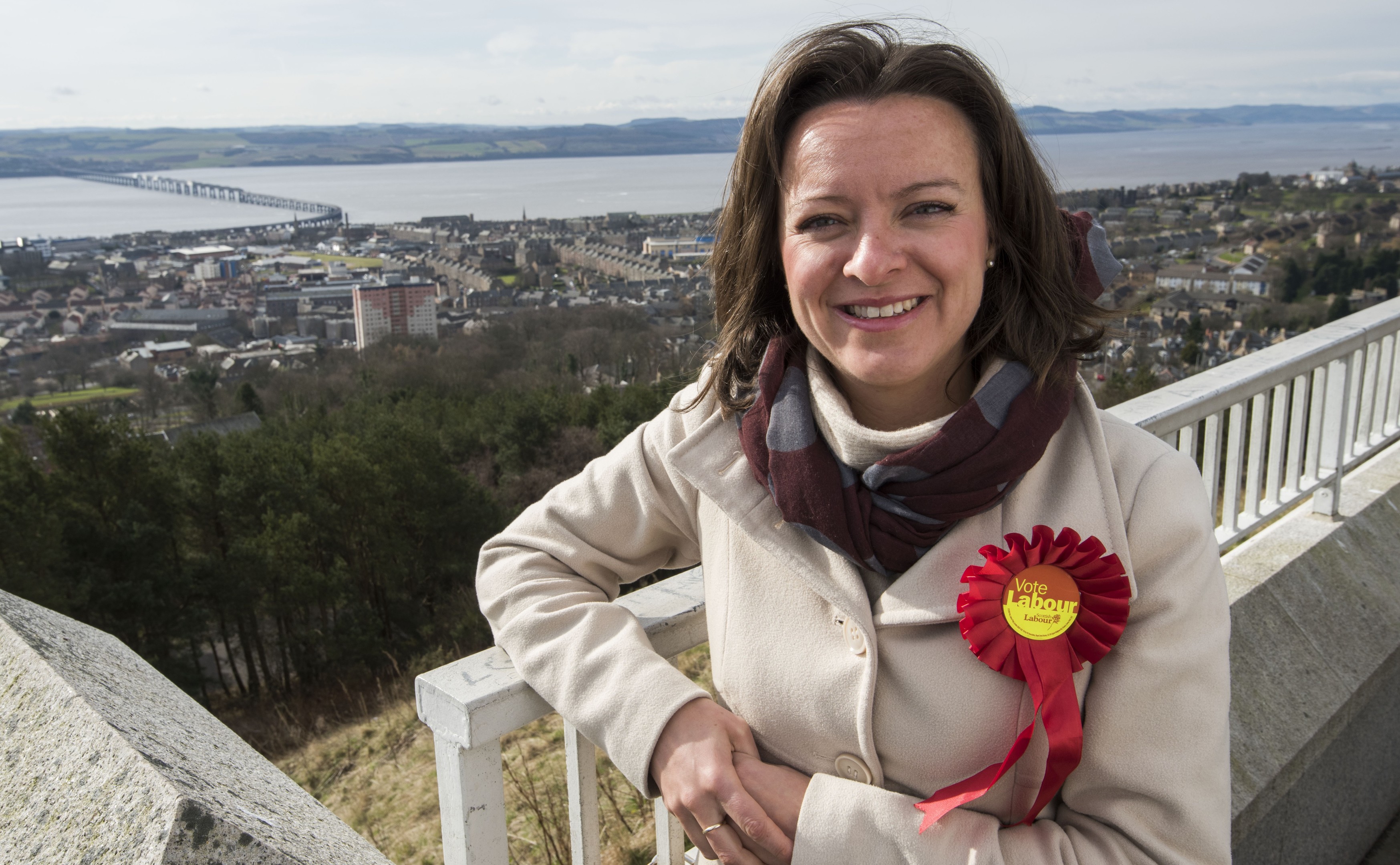 In the third part of our pre-election mini-series, Michael Alexander meets Dundee's Jenny Marra who is top of Scottish Labour's North East Scotland regional list and battling to secure victory as a pro-UK candidate in Scotland's 'Yes' city.
Jenny Marra was 16-years-old when she blagged her way into the Labour Party's 1994 spring conference at the Caird Hall in Dundee.
Growing up in the west end and attending St John's R.C. High School, the Dundee born and bred descendant of Irish immigrant jute mill workers became very conscious of unemployment, poverty and inequality in the city.
But it was a speech she heard that day by the late Labour leader John Smith that inspired her to join the party.
"It was one Saturday – I'd been doing a lot of readings as a teenager and generally doing what teenagers do," smiles Jenny in an interview with The Courier.
"I'd heard on the news that the Labour Party conference was coming to Dundee and I managed to blag my way in.
"I went up to the balcony to listen and John Smith was on the stage. I listened to what he was saying about social justice, opportunities for everyone, strong public services – and I decided to join the Labour Party.
"Just a few weeks later, however, I remember sitting my Higher History at St John's and coming out of the exam, and my friend said to me 'John Smith's died'.
"I had seen him at one of his last conference addresses in the city."
Jenny, 38, has represented the North East Scotland electoral region in the Scottish Parliament since 2011.
The niece of the late Dundee singer Michael Marra, the rising star co-chaired Jim Murphy's campaign when he became Scottish Labour leader and was promoted to Shadow Cabinet Secretary for Health, Wellbeing and Sport in December 2014. When Murphy resigned after losing his Westminster seat at last May's general election, she was later named Scottish Labour spokesperson for equality following the appointment of the new Scottish Labour leader, Dundee-raised MSP and former Harris Academy pupil Kezia Dugdale.
"I didn't know Kez at all when we were younger, "adds Jenny. "She's a few years younger than me and we were at different schools."
But despite there being a "strong seam of social consciousness" running through Jenny's family in Dundee for more than a century, Jenny didn't always intend to stand for election.
Leaving school to study history at St Andrews University, she attended Labour Club meetings at a time when Tony Blair's New Labour was on the cusp of being elected as a majority government in 1997. However, she didn't become too involved in student politics – devoting her energies to editing the St Andrews student newspaper and the "power" of journalism.
Her perspective was further widened when she won a scholarship to Emory University in Atlanta, Georgia, which gave her the opportunity to learn more about race and poverty in America's Deep South.
She returned to her home town and spent five years promoting Dundee as a location for students, research and investment as Head of Press at Dundee University.
After a stint as the Labour MEPs' spokesperson in Brussels and Strasbourg, Jenny took a Scots law degree and qualified in both Scots and English law and Scottish legal practice.
But in 20ll, with incumbent Labour MSP Marilyn Glen standing down, she was persuaded to stand for Holyrood and was elected on to the regional list for North East Scotland, where she  now sits at the top of Labour's list for the region.
"What struck me immediately and what continues to strike me on a daily basis is the immense privilege that it is to represent people in my own community," says Jenny. "That is a very sincere feeling that I have. Politics isn't straightforward or an easy choice. But there's something quite humbling about being able to stand up and represent the city you grew up in."
Jenny believes the fight for justice, good working conditions and opportunities in life for all children are as relevant now as they have ever been. A strong supporter of public services, she is particularly passionate about opportunities for children in Dundee. What angers her most at the moment is reported teacher shortages in the city. "It's scandalous, "she says.
But less than two years since the majority of Dundee voted "Yes" in the referendum, Jenny remains a firm opponent of Scottish independence and says the Labour movement will "not be silenced".
She adds: "I'm against the politics of nationalism. I believe in the collective. I believe in working together. I want to remain in the UK for the same reasons I want us to remain in the EU because our world operates best when we co-operate with our neighbours, when we integrate, we communicate. But I also believe at a very practical level we are fiscally better off as part of the UK. I was never convinced by the SNP's financial perspectives for independence.
"The biggest problem I had with it was I felt that the impact of it would affect the communities that needed investment most. Communities like Dundee.  I wasn't prepared to risk services by voting for services that I didn't think added up.
"I fully respect the democratic choice of voters on what was before them. They are the smartest people in politics. But I think there is a real issue about accountability and the balance of power in the city. I believe I'm best placed to hold the SNP to account and that's why I'm standing with strong Labour values behind me."
*In addition to Scottish Labour, the other parties with list candidates in the North East Scotland region are the Communist Party of Great Britain; Rise – Respect, Independence, Socialism and Environmentalism ;  Scottish Christian Party;  Scottish Conservative and Unionist Party; Scottish Green Party;  Scottish Liberal Democrats; Scottish Libertarian Party;  Scottish National Front; Scottish National Party (SNP);  Solidarity – Scotland's Socialist Movement; and the UK Independent Party (UKIP).
In Monday's Courier, Michael Alexander meets Scottish Liberal Democrat leader Willie Rennie who is hoping to reclaim the former Lib Dem bastion of North East Fife from the SNP.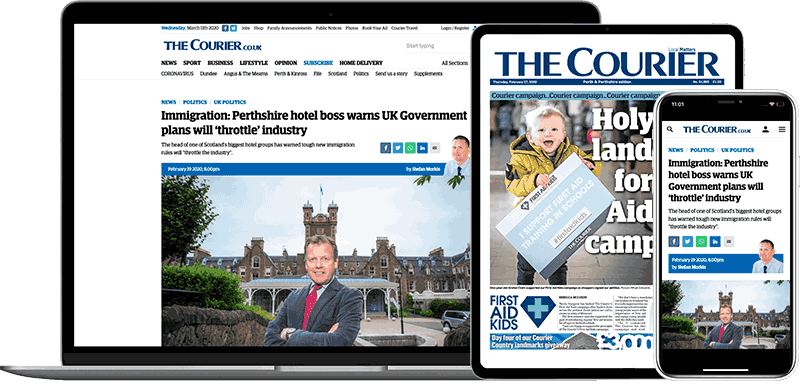 Help support quality local journalism … become a digital subscriber to The Courier
For as little as £5.99 a month you can access all of our content, including Premium articles.
Subscribe