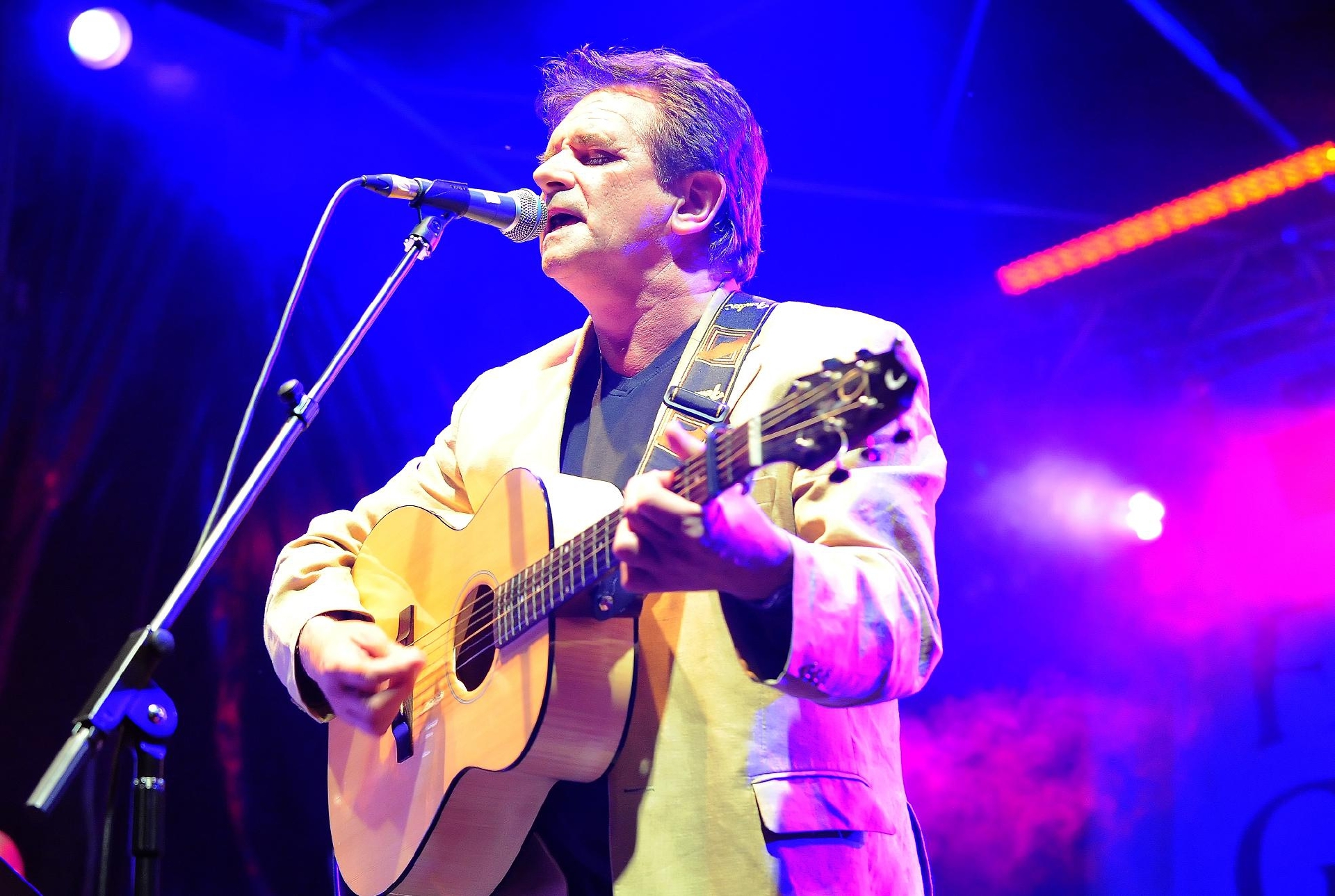 Runrig legend Donnie Munro and his band will kick off a busy weekend of live music in Forfar.
The Forfarfest began in 2011 and its fifth annual showcase takes place Friday until Sunday with high hopes of a bumper turnout across the town.
Munro will be supported at the Reid Hall by special guests Skipinnish and Sketch and local opening act Eddie McNaughton in the only ticketed gig of the weekend.
The rest of the weekend's music is free but organisers hope that revellers will buy a £2 wristband which will allow the festival to continue to grow.
Over 50 artists will perform blues, rock, folk, country, jazz and reggae in a number of venues in the town throughout the weekend.
Forfarfest organiser Ian Whyte said the town will play host to an "eclectic mix of music" in around a dozen venues including an outdoor stage.
He described Munro as "the most famous voice in Scots folk rock" and said his appearance in Forfar would be a "rare opportunity" to hear him perform live with his full band.
"The weekend pub trail has bands playing around the town's hostelries, halls and even the ice rink," said Ian.
"They are all within walking distance of each other.
"There is music on offer from blues, rock and Scottish folk to country, jazz and reggae with 50 performances and 80 hours of music over the three days."
Tonight's highlights include the Twa Blighters in the Caley, Shellshock in Chapter and Verse and Cherry Bombz in the Legion.
Ian said Saturday is always the busiest day and he expects seven-piece folk collective Wire and Wool to bring the crowds to the Old Masons Arms.
The outdoor stage featuring six acts from 1-6pm will be situated on Suttieside Road.
Sunday is traditionally a "mellow" day after two days of partying but good crowds are expected on the final day.
Highlights will include C-Red in the Thistle, Livewire in the Osnaburg and A Right Couple of Charlies closing the Old Reid Park Bar.
Munro joined Runrig full-time in the early 1980s.
The band went on to become one of Scotland's most popular acts.
In 1991 Runrig performed to an audience of around 50,000 on the banks of Loch Lomond at Balloch Castle before undertaking a mammoth tour of Europe.
Munro left Runrig in 1997 following three farewell concerts at Stirling Castle.
He then embarked on what turned out to be a short-lived political career.
However, the singer returned to the music business in 1999 as a solo artist and continues to tour.