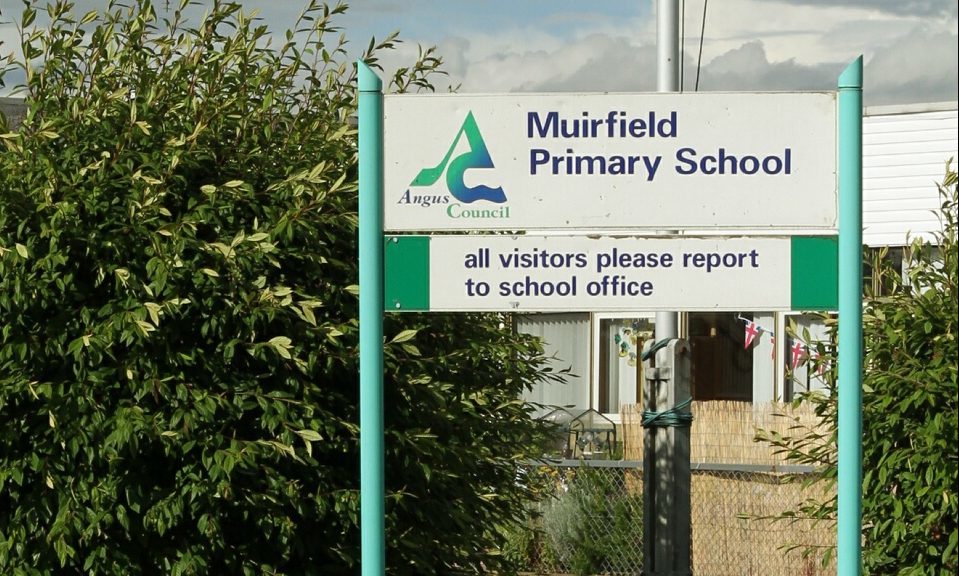 A total of 28 children from an Arbroath primary school have been struck down by a bug.
Angus Council said Muirfield Primary School remains open despite a fifth of the 163-roll being ill.
A dad-of-two, whose son was kept off school on Wednesday, said it was strange that so many children are off at the same time.
The man's son, who is in P2, started being sick at around 9pm on Tuesday, but he has no idea what caused it.
He said: "When he started being sick he brought up a lot but after that he was up out of bed every half hour just bringing up more and more.
"Eventually there was nothing left to bring up, but he kept on getting up through the night just heaving and heaving.
"That lasted until about 5am.
"I had work the next day, but my wife had a day off so she stayed up with him through the night and she kept him off school yesterday.
"She phoned me at work at about noon yesterday to tell me that she'd found out around 30 kids were all off school with the same thing.
"It was another parent who told her. Her daughter had been sick too and she's in primary four."
The man said he is worried his other son, who is also in P4, will catch the bug.
"I'm worried my other boy gets it.
"I can't think of what's caused it – my six-year-old took a packed lunch to school for lunch on Tuesday so he shouldn't have had anything to eat at the school.
"But then again, with so many kids off at the same time I'm wondering whether it's maybe something else they all had that's caused it.
"It might be just a bug that's going about, but I think it's strange that so many kids are off at the same time.
"I've never heard of this happening before and I just hope it's not something more serious."
A spokeswoman for Angus Council said: "We're aware of the absences at Muirfield PS and are keeping an eye on the situation – the school remains open."