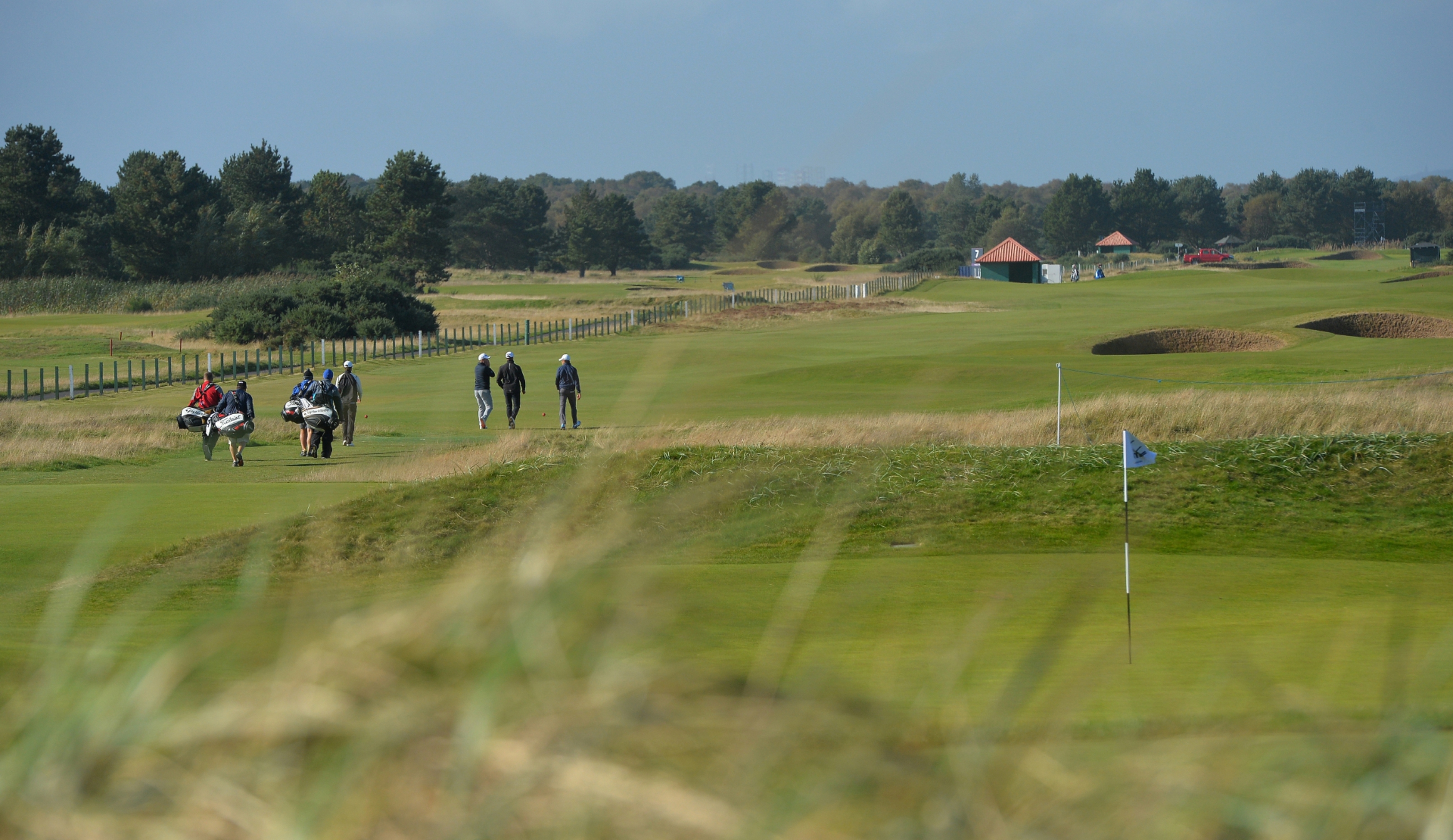 Cyclists' plans for using part of a popular coastal bike route will be bunkered when the 147th Open drives into Carnoustie this summer.
Despite 21 objections, Angus Council is to exempt three areas of land in the vicinity of Carnoustie Links from access rights to accommodate the world famous Open Championship.
This  will allow the construction and dismantling of the infrastructure necessary to support the event, maintain course security and allow a charge to be made for admission.
Residents have complained about the length of time the area will be closed and the effect the diversions will have on a national cycle route.
Carnoustie Sailing Club has also raised concerns about restrictions to boat launching but have been advised access will be available subject to health and safety considerations, other than during the event week.
Members of Angus Council's communities committee yesterday approved the making of necessary Orders to exempt temporarily the three areas of land for the major golf event, which runs from July 15 to 22.
The exempted area will include the cycle route between Barry Station and Carnoustie, which will be closed for five weeks.
Diversion routes will be signposted during this period. For most of the period there will be a local diversion on to roads within Carnoustie.
During the event week the diversion will follow the A92 cycle route to minimise disruption to cyclists who are passing through the area.
Other core paths at Barry and at Carnoustie seafront/Links Hotel will be closed for longer periods.
A report by Stewart Ball, head of housing, regulatory and protective services, noted statutory consultation had been undertaken.
Twenty one representations were received, 20 objecting to aspects of the Order.
David Cheape, Independent councillor for Carnoustie and District, said he supported the Open and the benefits it will bring Carnoustie and Angus but said the council had to listen to residents' concerns.
He was assured the closures would be kept to an "absolute minimum" and would only be "as and when necessary."
The area is expected to welcome thousands of visitors and become the focus of global media attention during the event this summer.
The Open is returning to Carnoustie for the first time since 2007 when Padraig Harrington walked away with the Claret Jug following a final day links battle with Sergio Garcia.
Before that, the event took place on the links in 1999, when Carnoustie returned to the Open rota for the first time since 1975.