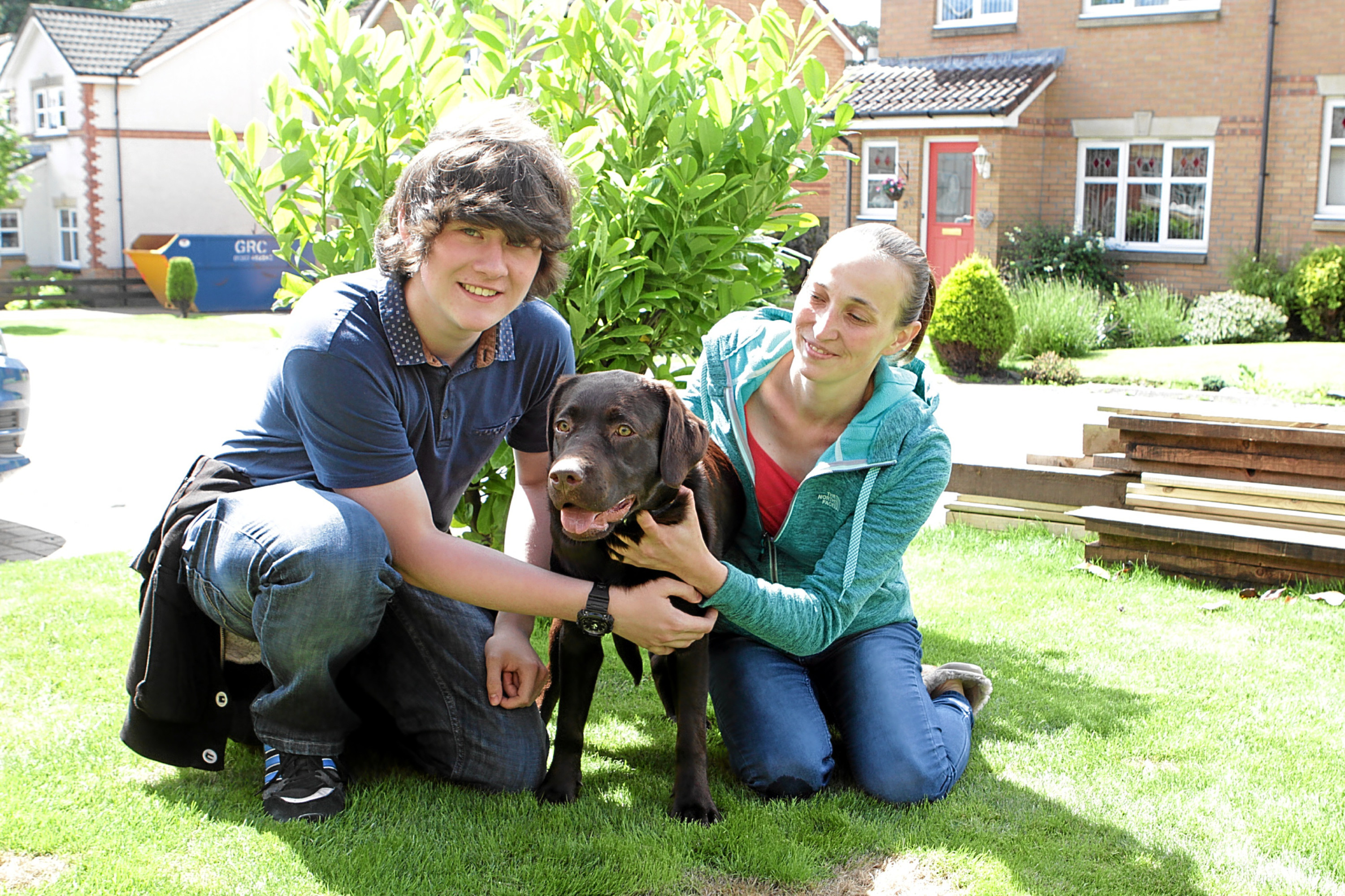 A teenager saved the life of a dog after jumping in the Dighty Burn to rescue the drowning animal.
Irina Daisner was walking her two dogs — Millie and Marley — with a friend and her four-year-old son, Ryan.
As they were walking near the Dighty at the Milton Inn in Monifieth around 1pm on Saturday, Millie — a chocolate Labrador — got loose from her collar and then ran straight for the water.
Speaking from her family home in Panmurefield, Irina, 28, said: "She got out of her lead and started running towards the water.
"It wasn't until about a minute later my son said she might be drowning and I started to fear the worst. I was terrified.
"My friend and I were trying to get her but we couldn't reach her. The dog was whining and her head was going in and out of the water."
It was then that Conor Giblin, 17, came across the "distressed" dog.
The former Monifieth High School pupil was walking his two dogs at the time when he noticed Millie in trouble.
He said: "I saw the dog was in danger, so I acted and got the dog out of the water.
"I was walking my two dogs when I saw what was happening, so I decided to go and help.
"The Labrador was dropping its head in and out of the water and was really distressed. The water in the Dighty is usually quite shallow but there are deep parts."
Irina praised the actions of Conor and said she bought him a box of chocolates for his efforts.
She added: "I had to show my thanks in some way. What he did was absolutely amazing. I can't thank him enough."