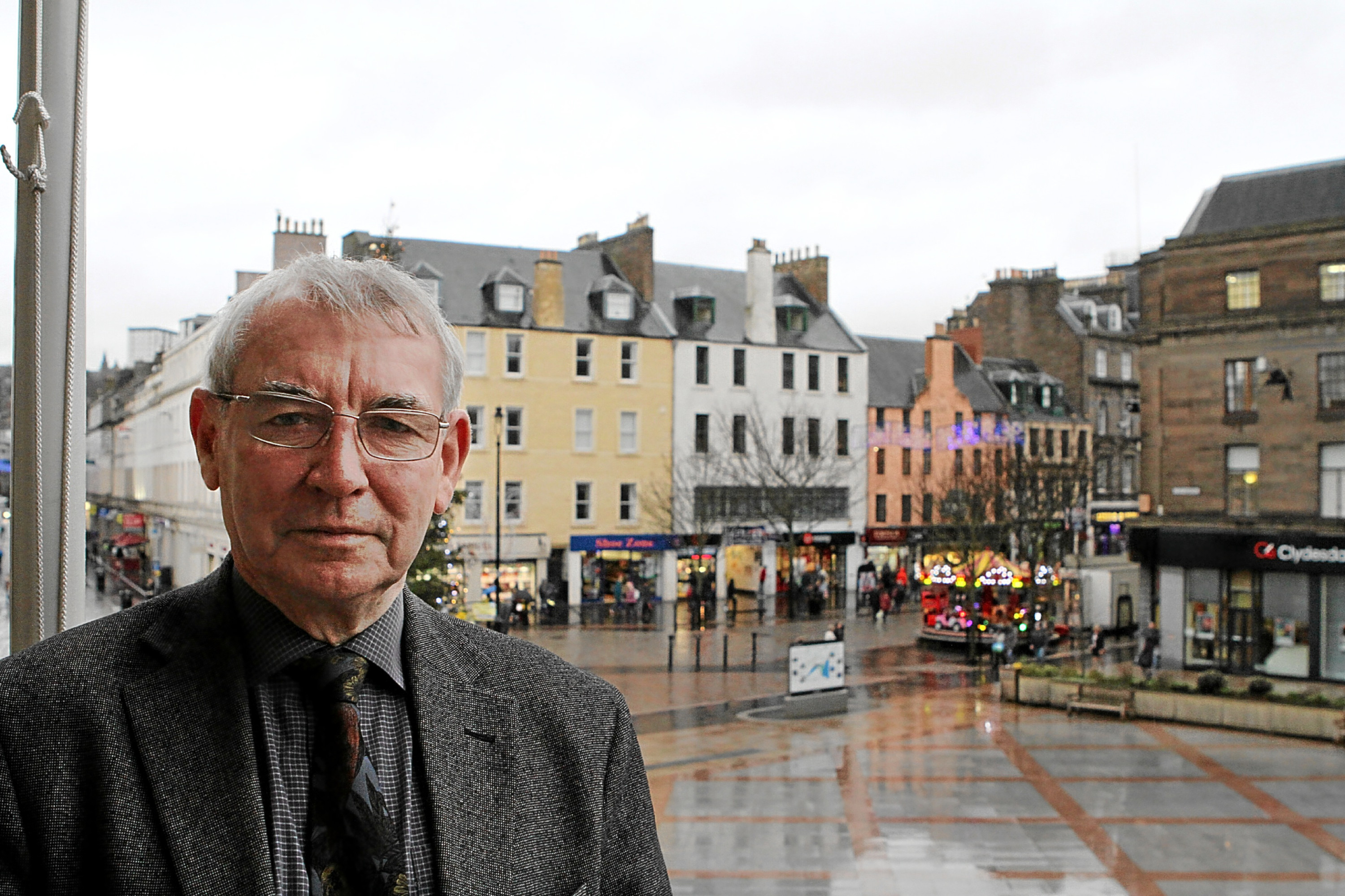 Dundee's leaders have pledged to fight tooth and nail to stave off the potentially catastrophic impact of Brexit.
At a meeting last night at which the V&A, Tay Cities Deal and European Capital of Culture bid were all discussed, council leader Ken Guild described the issue as the "elephant in the room, overshadowing all the projects we are discussing".
He put forward a motion calling for an urgent investigation into the potential impact of the Brexit vote on infrastructure projects, large and small, on business and the economy, on employment and the social make-up of the city.
Councillors from all parties unanimously backed the Scottish Government's efforts to "explore options for protecting Scotland's relationship with the EU, Scotland's place in the single market and the social, employment and economic benefits that come from that".
They took great pains to stress that the citizens of other EU countries living in Dundee remain welcome and are "valued" by the city.
SNP Councillor Ken Lynn went to so far as to credit "hard working" EU citizens with having helped to revitalise Dundee's previously dwindling population and for playing a key role in its economy.
An outspoken champion of the Remain campaign, Mr Guild said he was "very proud" that Scotland and Dundee had "overwhelmingly voted to remain in the European Union".
He told colleagues that the country as a whole faced a period of worrying uncertainty but gave a pledge to the people of Dundee that the council would plot a path through it.
Mr Guild said: "I think everyone was somewhat surprised the morning after the result was announced and have since then been struck by the fact that there is no plan in place for the outcome of Brexit.
"Many people are confused and vulnerable and it is clear that we have now entered into a period of some indecision. It is not clear what will happen next.
"In a situation like that it is vital that we ensure that the city and its people are protected.
"We are an ambitious, outward looking city and while a number of projects might be affected by Brexit we must push ahead."
Labour Group leader Kevin Keenan said it was "really important" the city's partners know that Dundee "remains open for business".