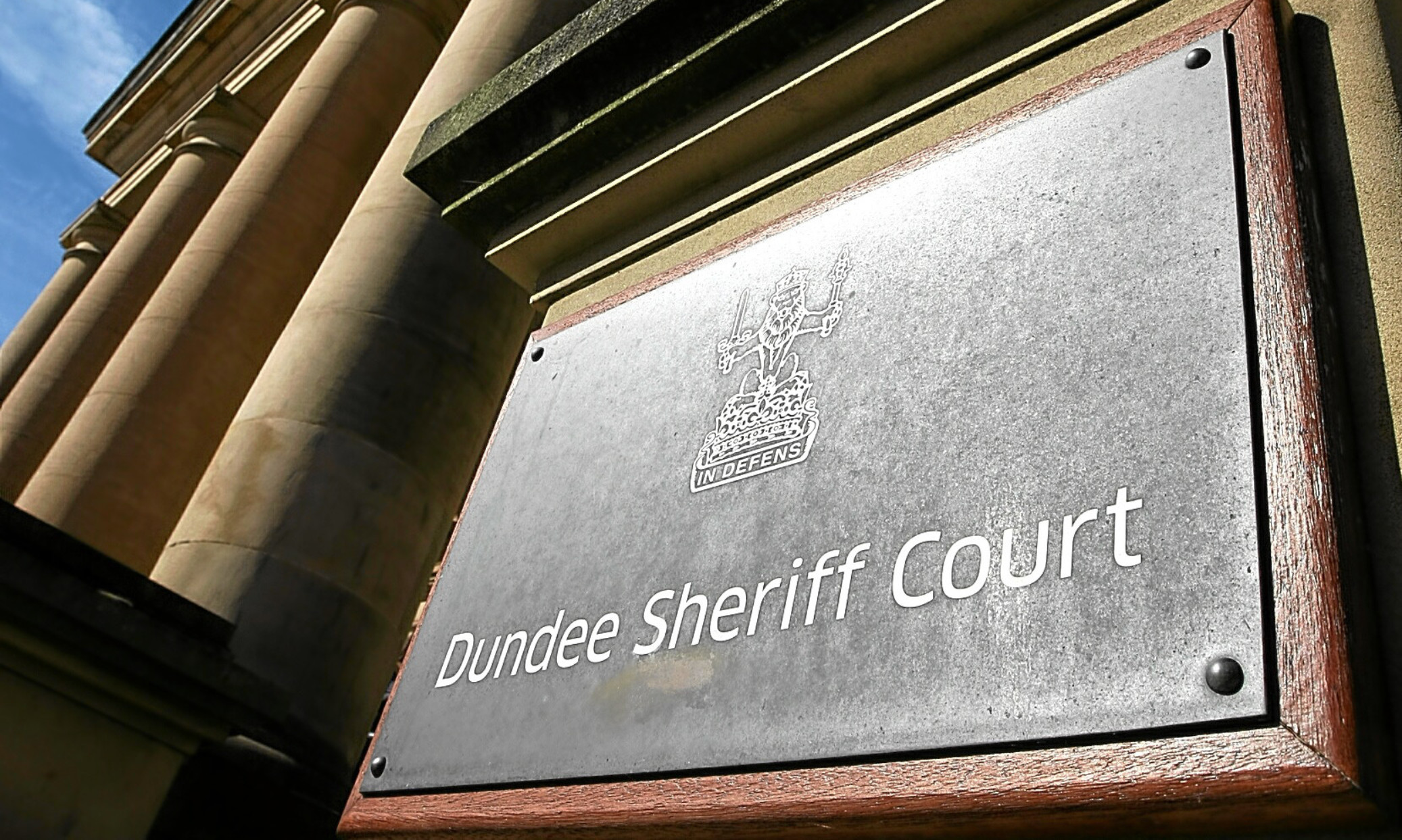 A Carnoustie man has been convicted of carrying out seven sexual assaults on women in Dundee, including at a college campus.
Jamie Robertson, 24, was convicted of carrying out the attacks over the course of the last two years.
Some of them took place at Dundee and Angus College's Gardyne campus.
Robertson appeared at Dundee Sheriff Court on trial after denying 10 charges against him.
A sheriff found him guilty of seven sexual assaults.
During his case, one complainer giving evidence said Robertson had touched her in an inappropriate way.
She told the court: "His hand went from my knee to my thigh in a slow creeping way.
"I asked him not to touch me and moved his hand away and tried to move away from him."
She said that she felt uneasy with Robertson's behaviour and that she perceived some of what he said to her to be sexual innuendo.
She added that on another occasion Robertson sneaked up behind her and ran his hand up her leg as she stood at a computer.
A second complainer told the court that she had been left upset by a show she had watched the night before. Robertson offered to give the woman a hug.
The woman said: "He hugged me, then I went to pull away and he pulled me tighter, then tried to lean in for a kiss.
"I struggled against him, wriggled around and tried to push him away, then he finally let me go."
Four of the sexual assaults were on one woman.
Three of them happened at the college with a fourth taking place at a property elsewhere in Dundee.
He also sexually assaulted another woman on college premises in 2015. And he further attacked a third woman at the college last year.
A spokesman for Dundee and Angus College said: "The court case has proved a stressful time for staff and students and we are all relieved to see it is now concluded."
Robertson, of Dundee Street, Carnoustie, had sentence deferred until December 9 for reports. He was placed on the sex offenders register meantime.