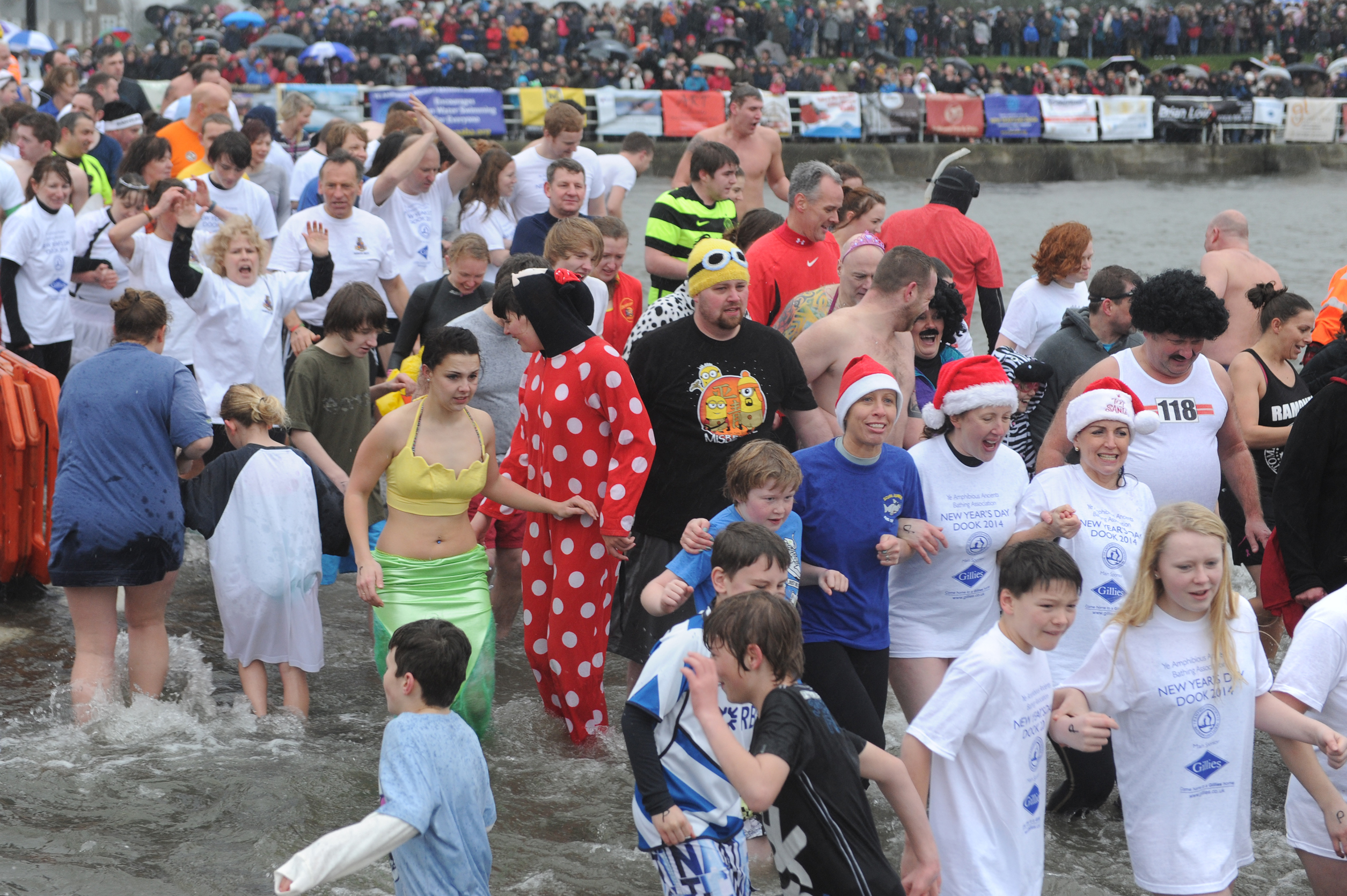 More than 200 hardy people are expected to turn out for the "biggest ever" Broughty Ferry dook on New Year's Day.
Participants in the annual event, which celebrates its 126th anniversary, are encouraged to sign up online before midnight on January 1 to allow the organisers to prepare.
Thrill-seekers can also sign up on the day, which will include a variety of entertainment.
Ye Amphibious Ancients Bathing Association (YeAABA) president Joyce McIntosh said:
"We have people signing up on the morning of the dook and that's fine, but if they can do it earlier online that would be even better.
"It allows us to know the final numbers in advance and we can prepare better, for example getting more volunteers and rescue boats ready.
"We have people coming from all over including the south of England, a squad from Aberdeen, people from Angus.
"It's a great day out, and people can dress up – but no mankinis allowed!"
Individual entries cost £15 but teams of eight or more can enter for £10 a head. Entrants can register online or download an entry form at
yeaaba.org.uk/the-dook
.