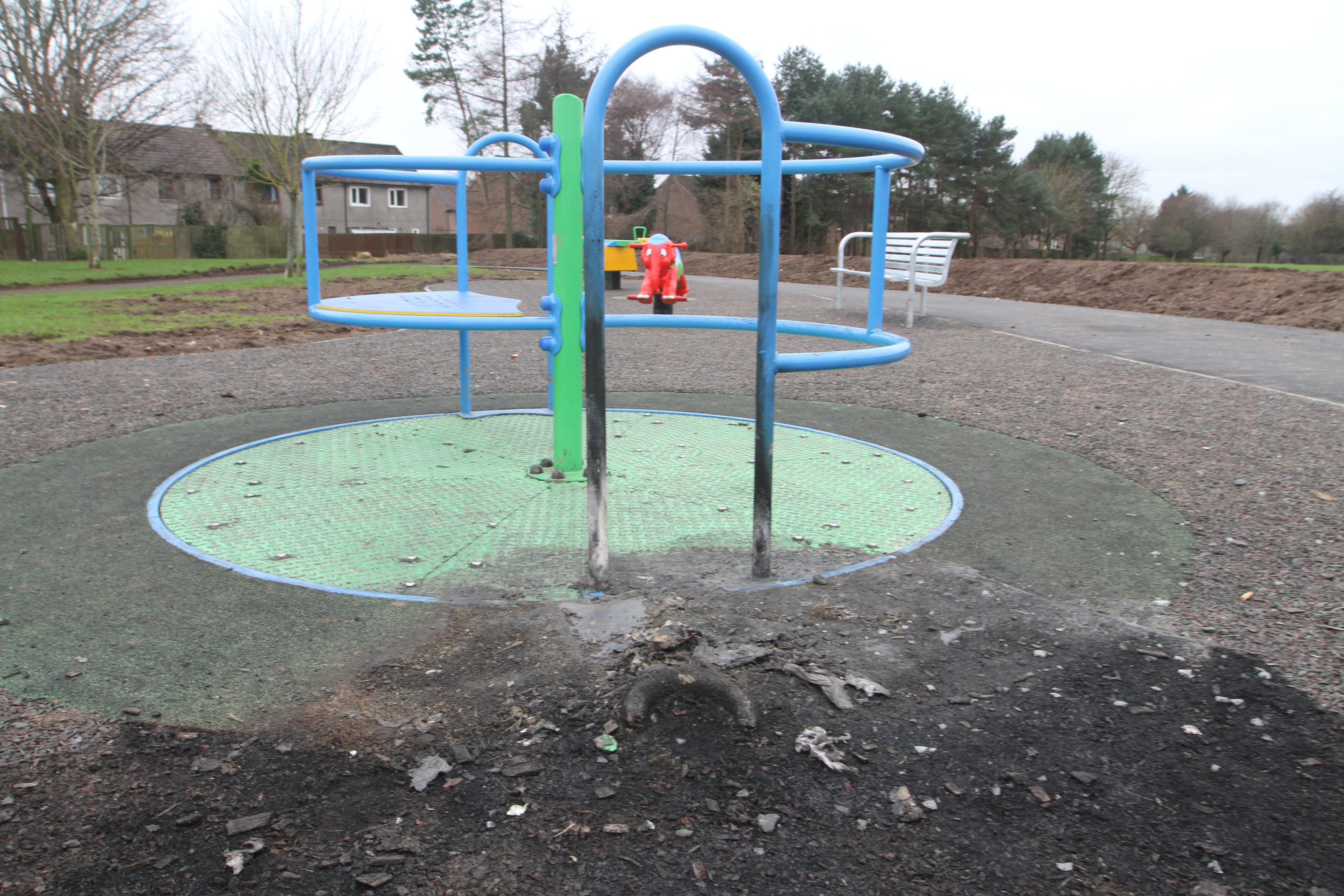 A Dundee community group is facing a race against time to raise £9000 to complete a new play park and repair damage caused by vandals, ahead of the official opening scheduled for March.
The "Powrie" park at the back of Cheviot Crescent in Fintry was targeted by thugs who caused £1000 worth of damage shortly after the first piece of equipment was installed.
In addition, the project is facing an £8000 shortfall after one of the tenders was said to have gone over budget.
A crowdfunding page has now been set up to raise the necessary funds.
Ron Neave, chairman of Fintry Community Council which is behind the development, said: "Unfortunately one of the tenders we got went over budget, so there is a shortfall in our funding, and we also have an estimated repair bill of £1000 to repair the damage caused by two incidents of vandalism.
"The official opening day is scheduled for March, so it is without a doubt a race against time to raise this money.
"We are confident that we will be able to get it somehow, but even if we don't we think that the opening day will still go ahead.
"We've already got funding allocated for things like designing the paths with hopscotch and decorating the old power station with graffiti art, as well as tree-planting, so these will definitely happen.
"If we don't get the funds then the installation of some play equipment would need to be postponed but we hope that won't happen."
Fintry Community Council and Finmill Safety Panel have spent three years raising the £100,000 necessary to build the play area.
Over the past few weeks the newly installed roundabout and swings were damaged, with vandals also burning down a bin.
Ron has been in touch with the police and the community wardens to try to come up with a solution to prevent further incidents.
He added: "The vandals have not been caught, but there will be attempts to work out at what times the incidents are happening so that we can prevent them."