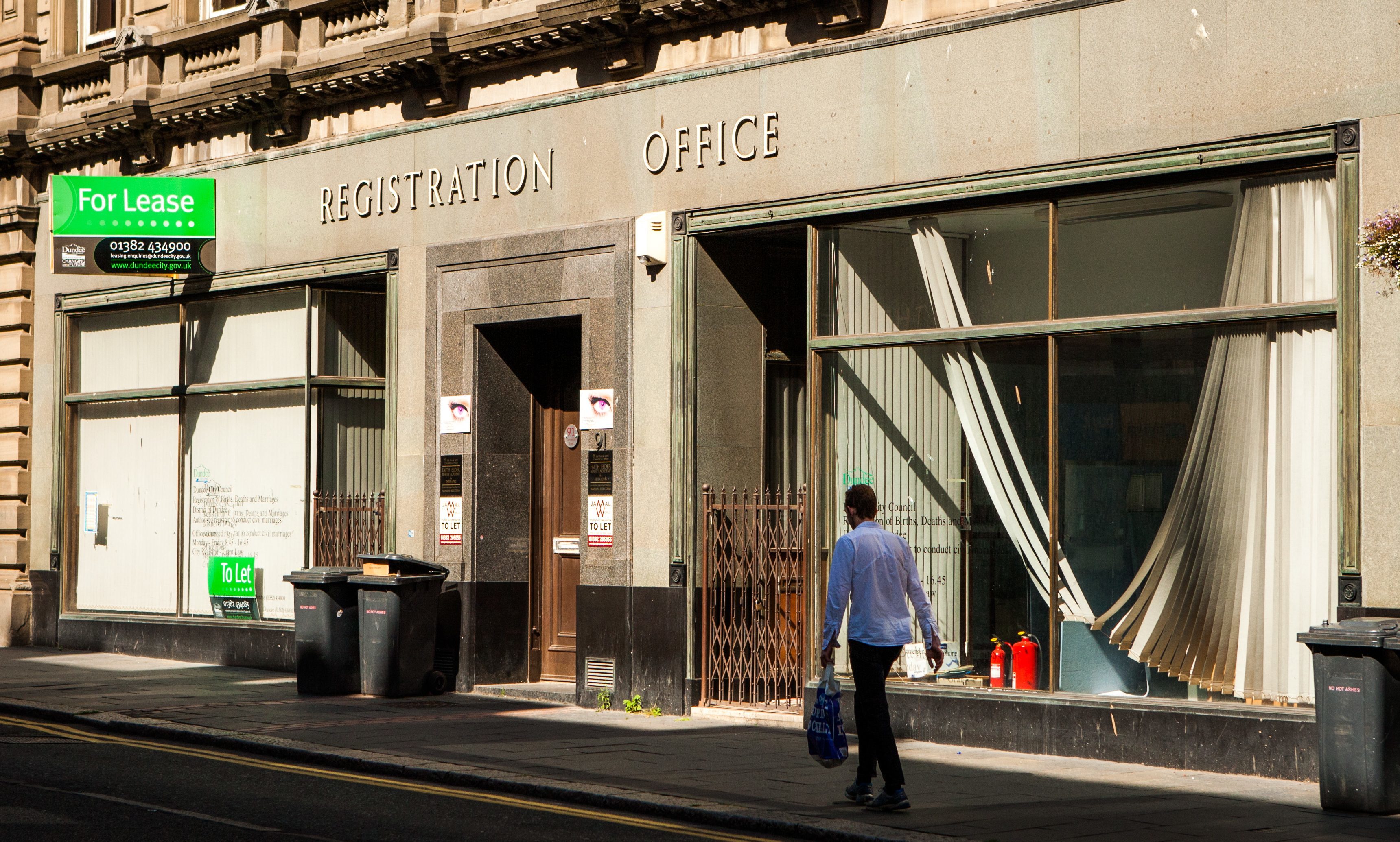 The building where generations of babies were registered as Dundonians is set for a new future — as a restaurant and takeaway.
For decades, Dundee Registrar's Office in Commercial Street was the place proud parents would go to confirm the name of their new arrivals.
It was also the scene of countless weddings over the years, and also provided services for the more sombre times in life — such as deaths and divorce.
The building has been vacant for over two years after its services were moved to the city council's offices in the City Square.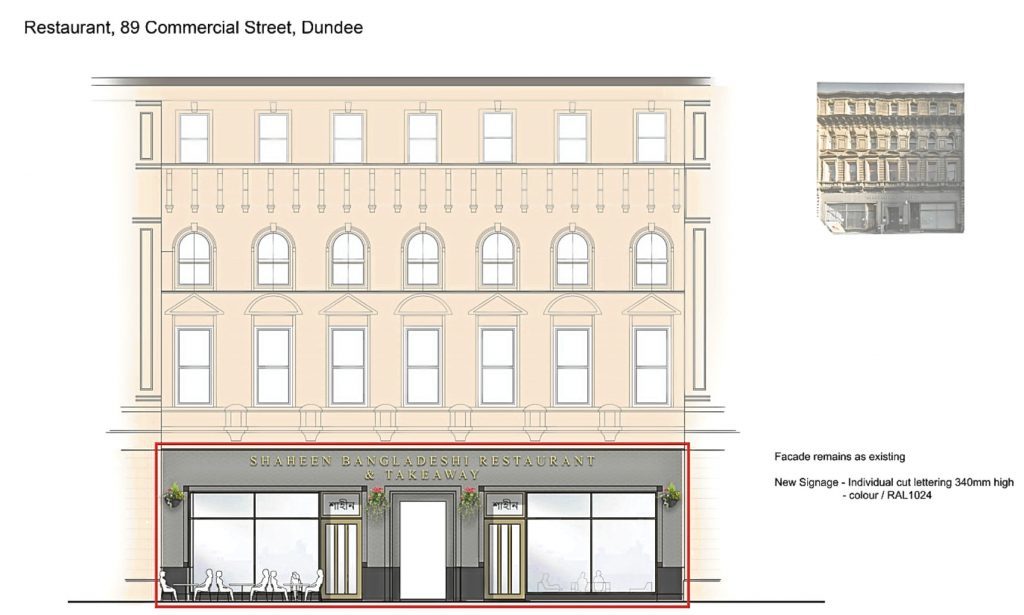 However, the premises will be transformed for an entirely new use if plans submitted to the council find favour.
Mr D Ghatak, with agent LJR+H Architects, has applied to convert the council-owned building into a Bangladeshi takeaway and restaurant tentatively titled Shaheen.
According to the application, the facade of the listed building would remain the same, with only a change to the signage being noticeable from outside.
The lettering on the front of the shop is proposed to be 340mm tall.
The building, at 89 Commercial Street, is category A listed and as such would require listed building consent for the internal alterations proposed.
They include the removal of a number of internal walls.
If approved, the shop would have a separate area at the front for takeaway customers.
Seating for 74 customers would be provided in the restaurant, which would also have six toilets.
The registration office closed at the end of June 2015, with services transferring to 20 City Square.