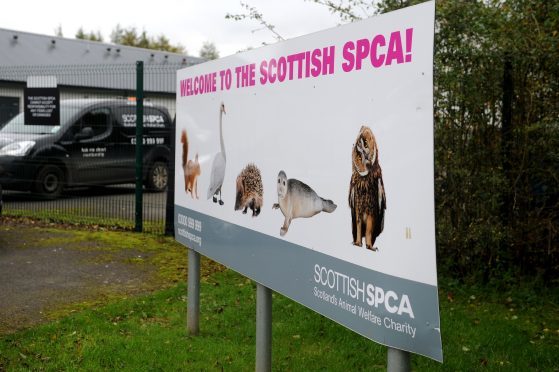 A sickening rise in violence against dogs across Tayside has been described as just the tip of the iceberg.
Scottish SPCA Chief Superintendent Mike Flynn said it was "incredibly upsetting" to hear about the number of offences against dogs recorded in the region.
He said: "It's disheartening to hear about any kind of animal cruelty and to hear that these instances are increasing is incredibly upsetting.
"These statistics sadly do not show the true extent of the cruelty that happens in Scotland. Here at the Scottish SPCA we receive over 250,000 calls a year to our animal helpline. Last year we attended 3,867 incidents in Dundee and Angus alone.
"The Scottish SPCA is a reporting agency to the crown and we will continue to work alongside Police Scotland offering help and support with any animal related incident."
North East Conservative region MSP Liam Kerr said he was "shocked and dismayed" at the figures which were released under freedom of information.
The statistics revealed were 10 cases of cruelty to dogs in Angus in the past two years; seven cases in Dundee; and eight in Perth in Kinross – all were at zero in the previous two years.
Mr Kerr said: "The sudden increase in reports of this sickening crime – the mistreatment of helpless animals – in the area is appalling.
"The crime of cruelty to animals, whether domestic, wild or farm beasts, is enforced in the sheriff court and custody is an option under legislation.
"There's no excuse for harming animals. The police in Angus and Dundee have done a good job detecting these new crimes, which they would not have had to tackle a couple of years ago."
Between 2012/13 and the last financial year, the former Tayside and Grampian policing areas recorded 108 cases of cruelty, detecting just over half.
There were just two livestock offences in Tayside in the last two years although there were no cases of cruelty to wild animals.
However, not all offences pertaining to wild animals involve direct harm – in Tayside, two non-native beavers were released against the law.
Police Scotland said the police in Scotland "have the power to arrest an individual where there is sufficient evidence to support a charge against them, either for a common law crime or for a statutory offence where the statute empowers the police to arrest any person contravening its provisions."
However not all offences result in arrests, with the decision to convict taken by the Crown Office and Procurator Fiscal Service.